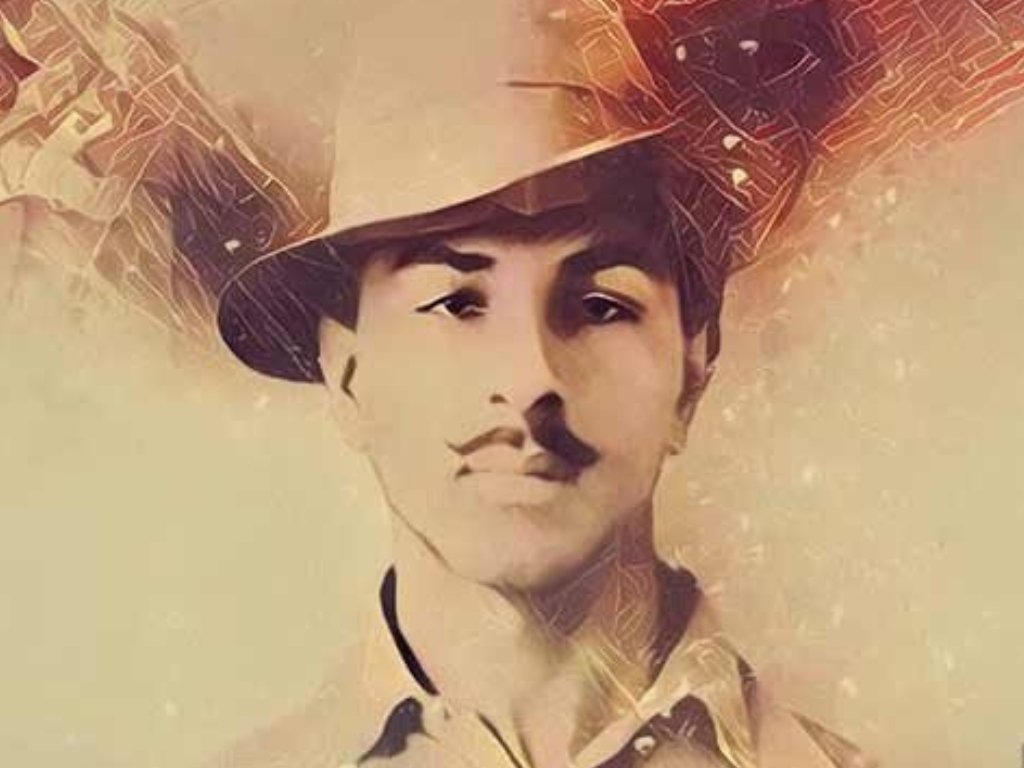 Periyar and Ambedkar on Bhagat Singh
To tell the truth, in a country where we have idiotic, foolish and irresponsible people, and those guided by self-interest and concerned with their own glory, people who are unmindful of the consequences of their actions, it seems to us that it was better for Bhagat Singh to have laid down his life and rested himself in 'peace' rather than live long and witness their actions, be impeded by them, and suffer agony on their account every succeeding moment. We only regret we are not endowed with such a fortune.
-Periyar E.V. Ramasamy, Editorial in Kudi Arasu, March 29, 1931 (Translated by V Geetha and SV Rajadurai)
Both, the hanging of Bhagat Singh and his comrades, and its timing, were sufficient to puncture the Gandhi-Irwin pact and to trash all efforts to bring it about. If Lord Irwin wanted to sabotage this pact, he could not have found a better means than this. Looking at it from this perspective, which Gandhiji also felt, one could say that the government committed a great blunder.
– BR Ambedkar, Editorial in Janata, April 13, 1931 (Translated by Anand Teltumbde)
The many worlds of a revolutionary: The Bhagat Singh Reader
– Bhagat Singh and Chaman Lal
The real duty of the newspapers was to impart education, eradicate narrow-mindedness in people, put an end to communal feelings, encourage mutual understanding, and create a common Indian nationalism. But they have turned their main business to spread ignorance, preach narrowness, create prejudice, lead to rioting and destroy Indian common nationalism. This is the reason that tears of blood flow from our eyes at Bharat's present state and the question that rises in our heart is, 'What will become of Hindustan?'
– From The Religious Riots and Their Solution, 1927 (Originally in Punjabi.)
Bhagat Singh and the Assembly bombing of 1929
– Kama Maclean
"[Bhagat Singh] professed very advanced views, there is no doubt, and he criticised Congress programmes as much too mild; but he was willing to concede that both things were necessary. He was not like some other revolutionaries, altogether hostile to the sort of programmes that the Congress and other nonviolent leaders were placing before the country."
– Lala Feroze Chand, the Lahore-based member of the Congress and editor of Bande Mataram, who enjoyed close working relationships with both Sukhdev and Bhagat Singh
Bhagat Singh's Letters from Punjab Archives, Lahore
– Chaman Lal
In March 2018, Punjab Archives in Lahore, for the first time, displayed some documents from more than a hundred files relating to Bhagat Singh trial in an exhibition — "Bhagat Singh's Life and Death (1907-31)". Apart from many other documents, it contained a few more letters of Bhagat Singh's which were not in the public domain earlier.
Read some of the letters here.
When Bhagat Singh tried to organise farmers
– Prabal Saran Agarwal
It would be difficult to specify today how far the ideology of Madari Passi and the Eka movement influenced Bhagat Singh, but he is the one who emphasised in his time that the real leaders of the revolution are not the educated middle class youth but the poor rural farmers and the exploited labourers who work in factories.
The Legacy of Bhagat Singh
– Chaman Lal and D Raghunandan
D. Raghunandan speaks to Professor Chaman Lal, who has authored many books and articles on Bhagat Singh. According to Prof. Lal, the best form of resistance against the Right wing party has been fostered by the youth, and Bhagat Singh is an important contemporary icon for that reason.
How much does today's youth know about Bhagat Singh's ideas?
– Tikender Singh Panwar
Proper training and ideologically building the struggle amongst the students will certainly build a strong movement of the youth and students. The slogans of equality, democracy and socialism continue to inspire the present generation, perhaps the immediate demands are to be coined in a more objective way.