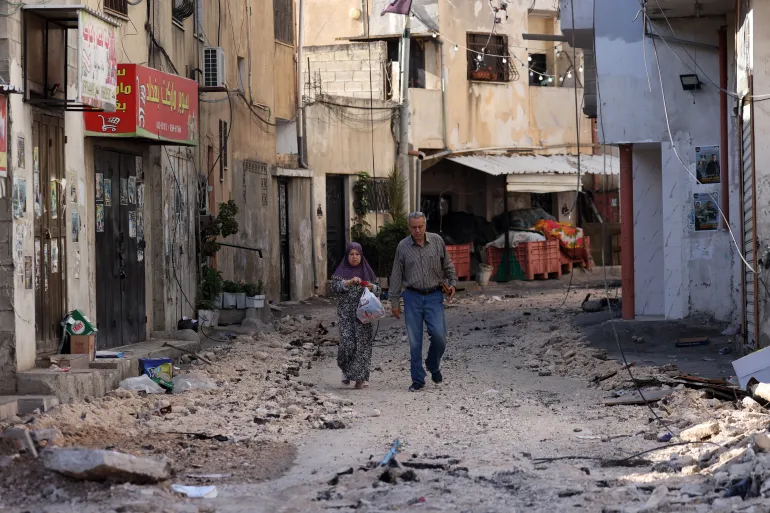 At least 12 Palestinians were killed and over a hundred injured in Jenin over the past few days. This came as a result of indiscriminate air and land attacks on the Jenin refugee camp by Israeli occupation forces. 
Jenin is home to the Freedom Theatre, a cultural centre. Its member, Mustafa Sheta, shared an eyewitness account which detailed the inhuman attack that took place there.
Horrifying visuals continue to flood social media and there has been a strong outpouring of solidarity. 
The Indian Cultural Forum looks back at the time the Jana Natya Manch theatre group from New Delhi visited the Freedom Theatre in Jenin and the cultural exchange that came out of the meeting.
Palestine Will Not Leave You: A Journey with the Freedom Theatre
In this first-person account from the Jana Natya Manch's tour of Jenin with the Freedom Theatre, Sudhanva Deshpande talks about culture as a powerful tool for resistance, as it can help to build community, raise awareness, and challenge dominant narratives.
"There will be singing about the dark times."
Sudhanva Deshpande of the Jana Natya Manch, Delhi and Faisal Abu Alhayjaa of the Freedom Theatre, Jenin, Palestine, consider how cultural resistance helps curb extra-state extremism. Deshpande compares the Hindutva forces with the forces of Zionism and underlines that India needs solidarity from Palestine as much as it needs it from us.
The Freedom Theatre in Palestine: Building a Theatre from Ruins
Ola Johansson and Johanna Wallin write about the establishment and impact of The Freedom Theatre in the Jenin refugee camp, its commitment to artistic expression as a tool for resistance and social change, its challenges, and its role in joining the Palestinian liberation struggle.
Resisting Annexation with Solidarity and Art
We explore the history of Palestinian grassroots resistance, including cultural exchanges such as the collaboration between Jan Natya Mach and Jenin's Freedom Theatre. We highlight the solidarity extended to Palestinians in their pursuit of justice and envision a world of equality and freedom.
Tribute to the Assassinated Palestinian Artist Naji Al-Ali
Noted Indian artist Orijit Sen pays tribute to Palestinian cartoonist Naji Al-Ali. Between 1975 and 87, Al-Ali produced many powerful drawings featuring the character Handala.  Orijit Sen writes, "In this image, which I have drawn in a heartfelt tribute to a great fellow cartoonist, Handala has acquired a new friend — an Indian girl who stands hand in hand with him. Her name is Madhubala."