The process of updating the National Population Register (NPR) begins in April, 2020, which is less than a month from now. This article will try to address some of the major questions related to CAA-NPR-NRC.
Are NPR and NRC related?
The NPR and the National Register of Indian Citizens (NRIC) both originate from the same law, Citizenship Rules, 2003. The NRC begins with a register of residents — the population registry — out of which a citizenship registry, a registry of all Indian citizens, will be created. This process of "moving" people from the local population registry to the local citizenship registry is the key issue here. The data, collected during the NPR process, will be "verified and scrutinized" to make the NRIC. Thus, NPR is the first step to NRIC.
Graphic below explains the link between NPR and NRIC. Read the full article here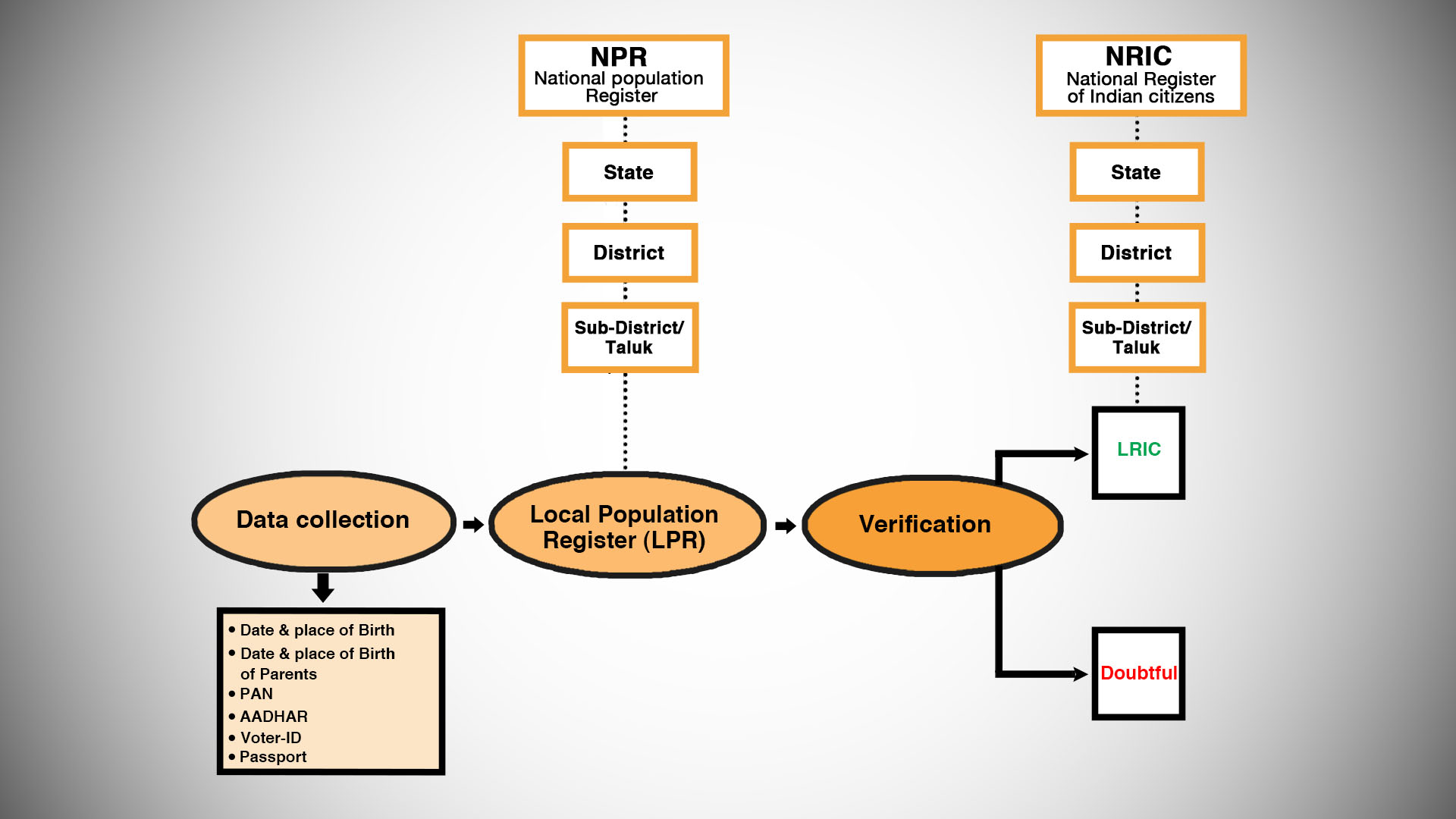 "Verification" of Citizenship: Arbitrary Denial of Rights?
What will "verification" involve? What will be the criteria to exclude some people as "doubtful citizens"? Amid all the confusion regarding the verification criteria, documents, and cut-off dates, the citizenship criteria and the experience of NRC in Assam give an idea about what the process might involve. Read the full article here.
The Graphic below explains the citizenship criteria and the proof that may be required to "prove" one's citizenship: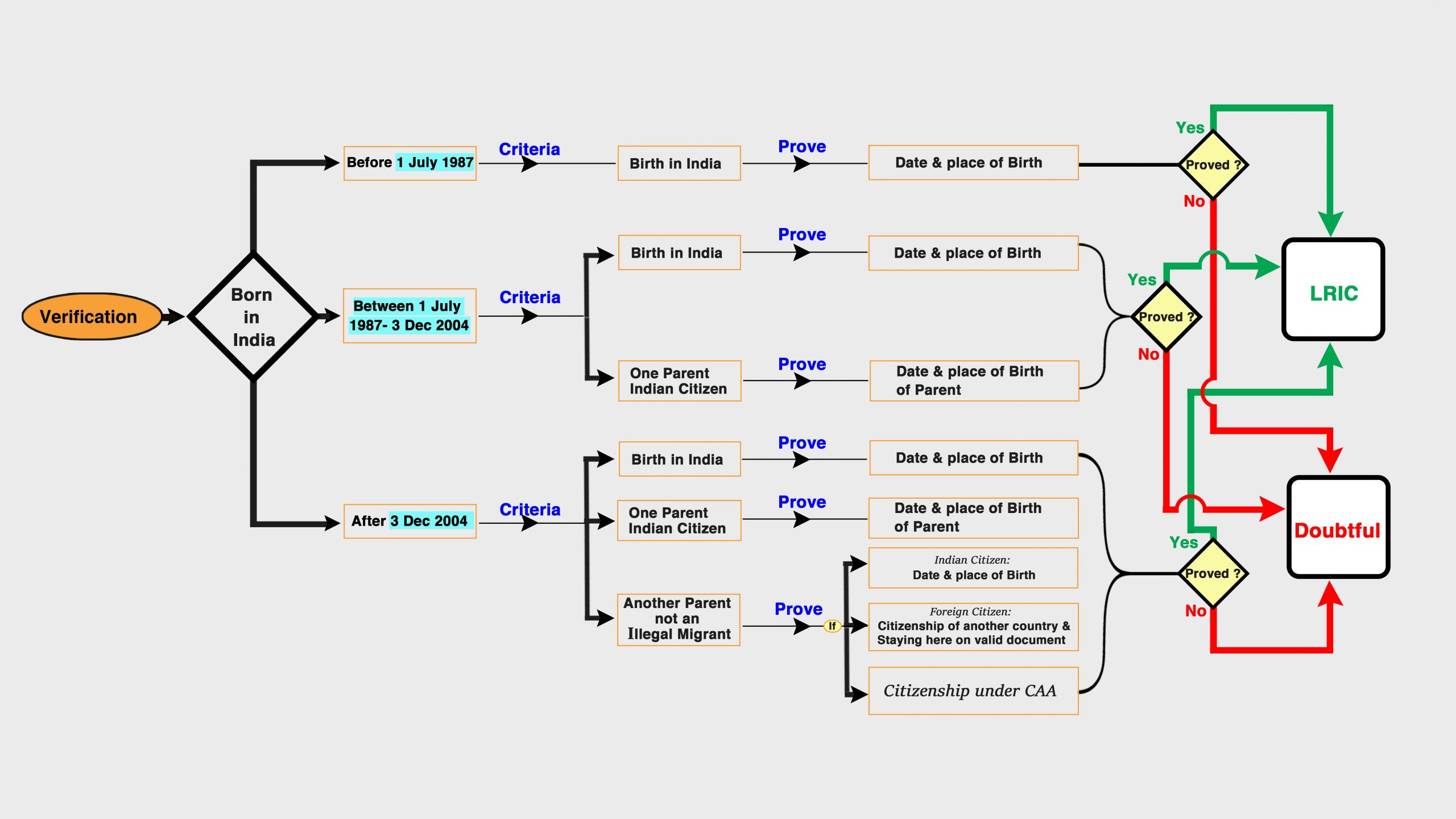 What changes does CAA make to Citizenship Laws?
Before CAA, all those who were  classified as "illegal migrants" were barred from acquiring citizenship by way of  processes of naturalisation or registration. CAA, however, exempts non-Muslim migrants from three neighbouring countries from being classified as "illegal migrants" in the first place – making them eligible to acquire  citizenship.
The graphic below explains the changes CAA makes to the citizenship laws. Read the full article here.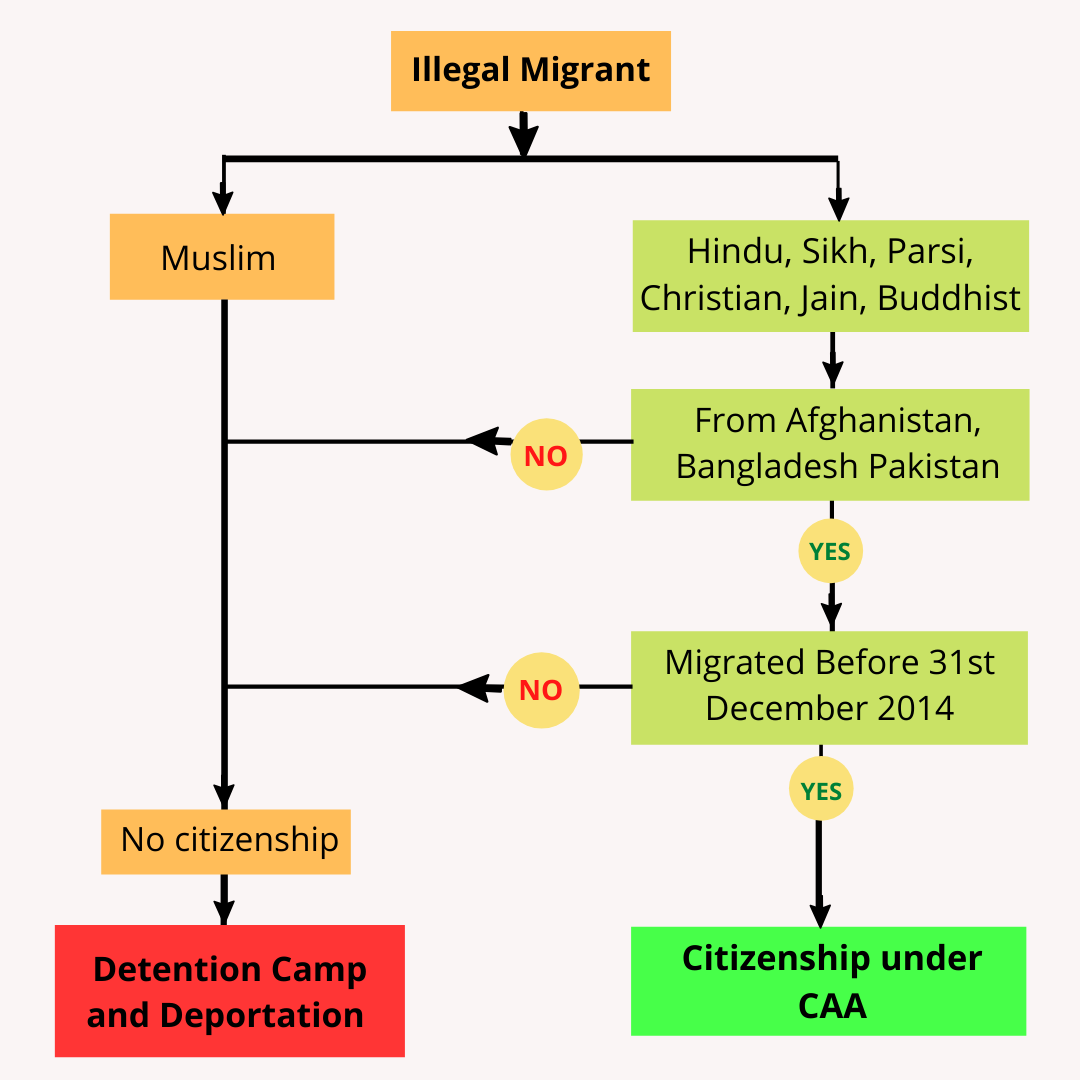 How is NPR different from the Census?
The most frequently asked question related to CAA-NRC-NPR is the relationship between NPR and Census. The two processes, completely different in their purposes and origin, have been purposefully conflated with each to create confusion.
The graphic below to understands the difference between NPR and Census. Read the full article here.