On September 5, 2017, the fearless journalist and activist Gauri Lankesh was shot dead on her way home by a man with alleged links to the Hindutva organisation Sanatan Sanstha in Bengaluru. Before Gauri, other rationalists Govind Pansare, Narendra Dabholkar and M M Kalburgi were also similarly assassinated in their hometowns. Today, as we witness India becoming increasingly intolerant and communal, it becomes all the more crucial to remember Gauri and the spirit of fearless resistance that she will always be an icon of.
The Indian Cultural Forum brings to you a round up of voices from artists, activists, academics and writers remembering Gauri Lankesh.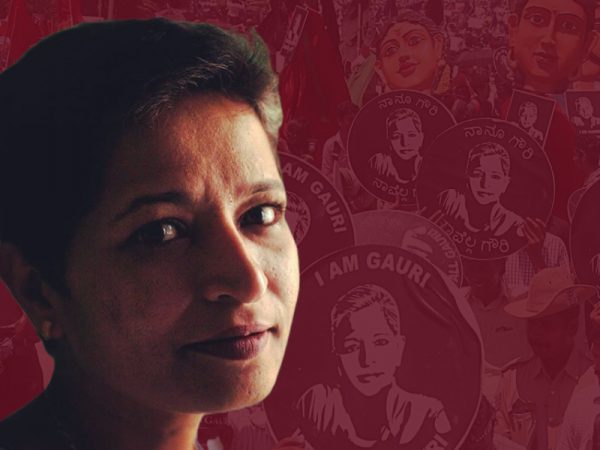 • Watch this moving documentary on Gauri Lankesh
– Forum Against the Assassination of Gauri Lankesh and Pedestrian Pictures
The documentary "follows her political journey, envisaging what she stood for and her struggle for communal harmony until her last breath".
• Gauri Lankesh: The tidal force of democracy and dissent
– Rajendra Chenni
She had became a symbol of empathy, succour and support for thousands. When we saw the ocean of young faces all declaring "I am Gauri" at the protests against her killing, we understood the Gubbachchi had metamorphosed into a tidal force of democracy and dissent.
Read the full piece here.
• Why did they kill Gauri?
– S R Aboobakar
What did Gauri do? She believed that no human being should be discriminated and every one had the right to live. She fought against injustice, cheating, and fraud…Never did she hurt anyone, take to violence, and murder someone. It is impossible to bear the fact that there are people who can shoot and kill a woman of this kind.
Read the full piece here.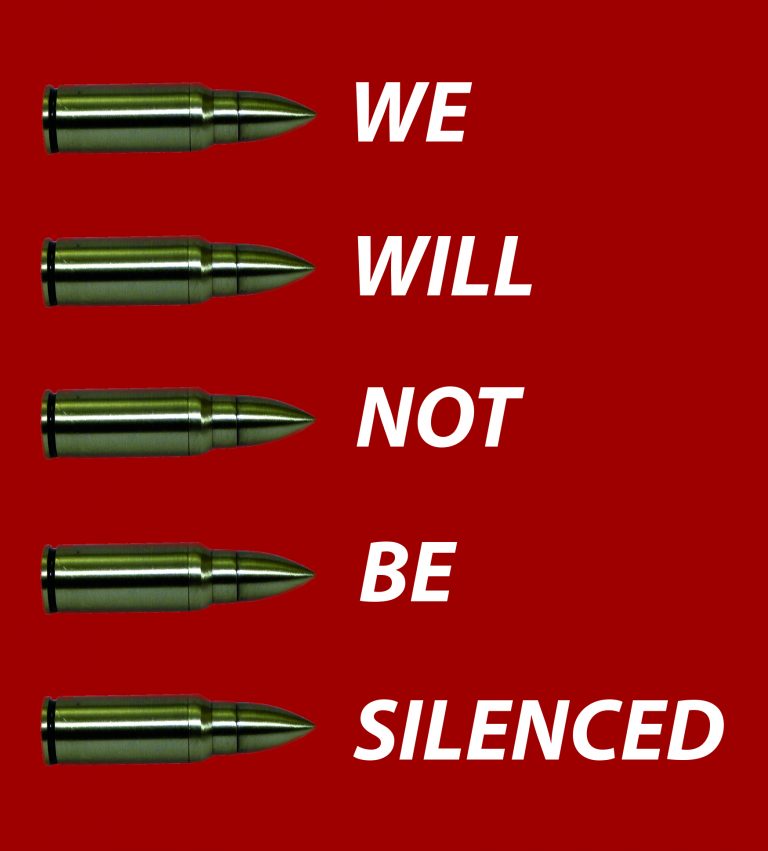 • Elegy for a lost friend: Gauri Lankesh (1962-2017)
– Pushpamala N
Neither her family nor her friends had expected such a great public outpouring of grief and anger at her death, or that she would become a global icon of resistance. We had not thought that she was so powerful. With us, she was more vulnerable, speaking of her struggles and always good for an argument or a joke.
Read the full piece here.
• "If we speak, Gauri will continue to speak"
– Githa Hariharan
If we speak, Gauri will continue to speak through us. Our voices will come together as they should, strengthen our practice of democracy. This is why once again, we pledge to continue Gauri's fight against the haters of free speech and a plural India. We will continue to speak on her behalf and ours. They cannot silence us all.
Read the full piece, published in Gauri Lankesh News here.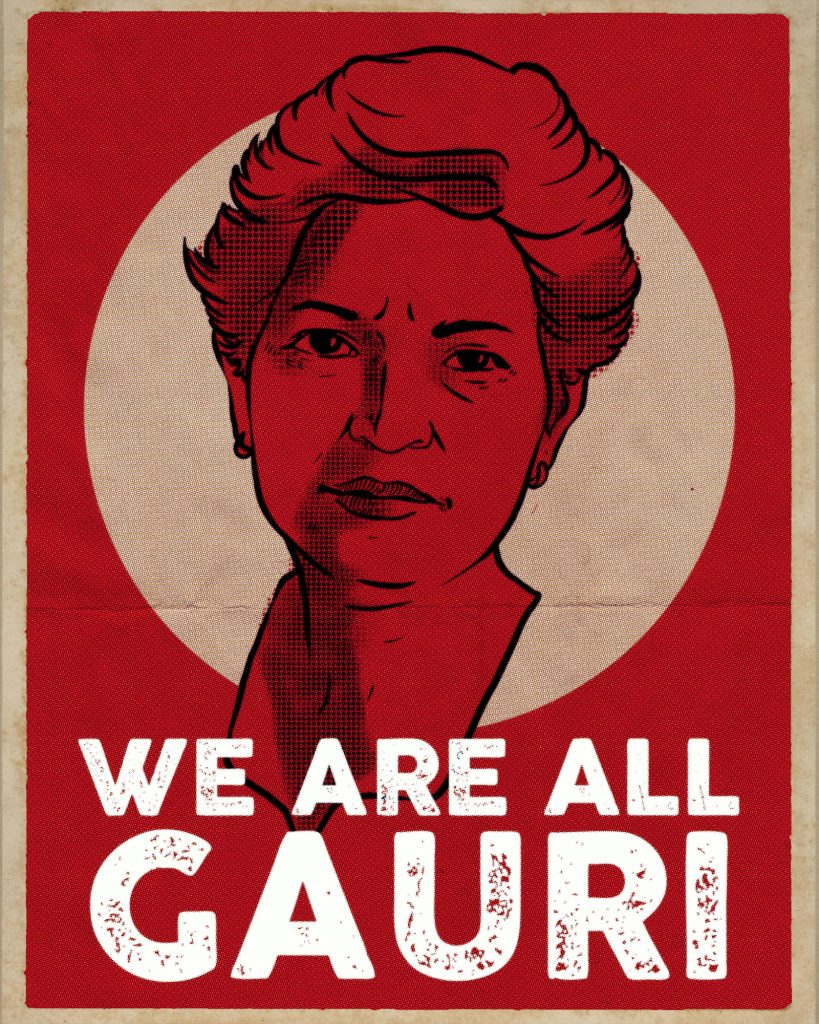 • Gauri Lankesh and Rationalist Thought
– Tejal Kanitkar and Jai Vipra
Remembering Gauri in a three-part conversation, technology policy researcher Jai Vipra speaks to Tejal Kanitkar, who is a faculty at NIAS, Bengaluru, and has been working with the movement for rationalist thought and scientific temper.
Watch Part 1, Part 2, and Part 3 of the conversation.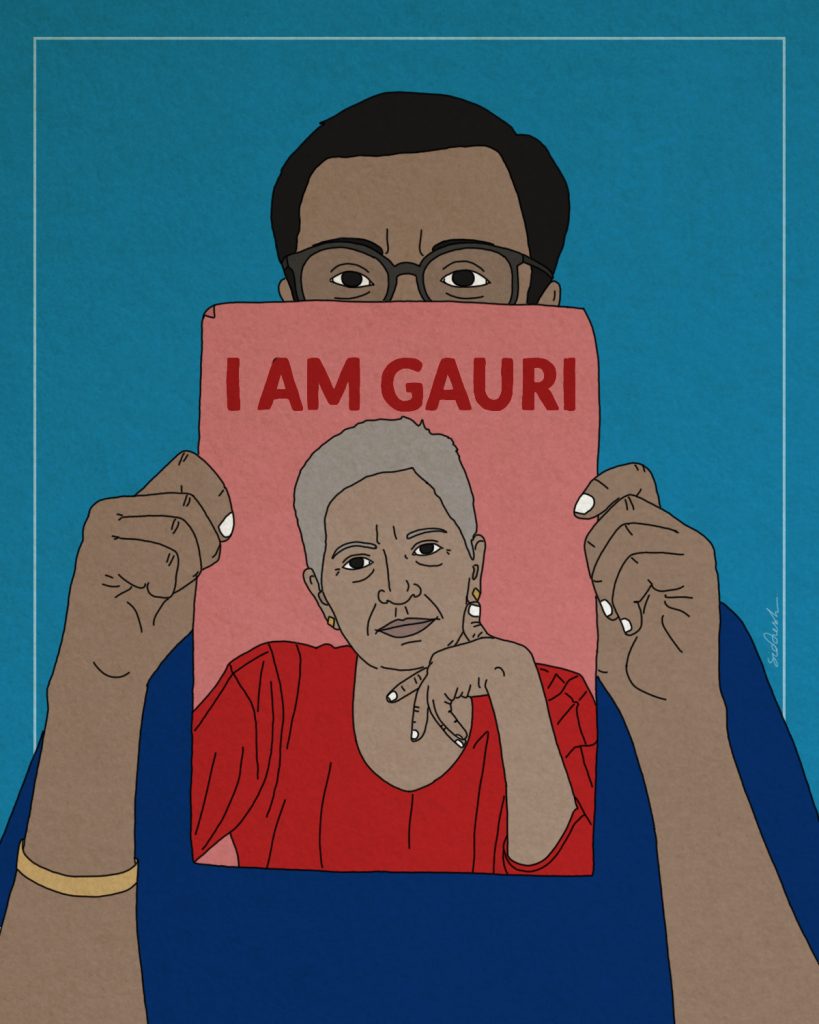 • Unitedly the Fight has to Continue
– Megha Pansare
Megha Pansare says that the murders of rationalists and brave journalists like Gauri are planned and executed to spread terror. The voice of dissent is the biggest fear for the right wing. She draws parallel between the murders of Kalburgi, Pansare, Dabholkar and Gauri.
• "Gauri was one of many targets on a list"
– Kavitha Lankesh
Kavitha Lankesh talks about the progress of the court case on her murder; the lack of depth and research in media coverage and the legacy of her sister and father as fearless journalists.​