I teach cinema and one of the first films I screen for my class is Birth of a Nation (1915) by DW Griffith. It's a highly racist film which glorifies the Klu Klux Klan, but it of course is great too, because it introduces us to the earliest techniques of cutting (parallel editing) and other important aesthetic innovations.
After the class, I ask my students what they thought of the movie and usually, there is an outcry of protest about racism and how the blacks are treated. When I ask them what their parents would say if they were to marry their driver's or maid's son, or any one who sweeps and cleans the road or garbage, there is pin drop silence. Only those who have got admission on the reservation quota (which I am very happy exists) know what it means. The others, while more than ready to blame the Americans, turn a blind eye to the caste system in our own country. That is only the beginning.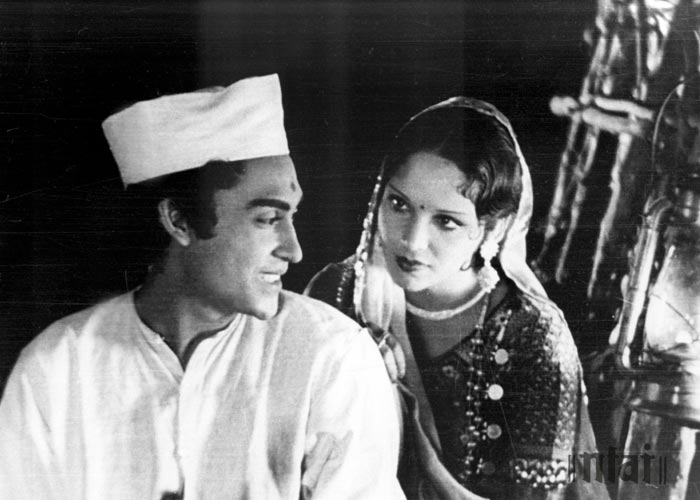 Another film I always screen is Acchut Kanya (1936), directed by Franz Osten and a production of Bombay Talkies. In the film, Pratap (Ashok Kumar) and Kasturi (Devika Rani) grow up together because of the common bond her father (from a low caste) shares with Mohan Lal, who is a Brahmin. Of course in the 30s, they could not marry though they loved each other. Each of them is made to marry another from the same caste as theirs. Kasturi's husband already has a wife, but marries a second time. But what is fascinating is that at one point, Pratap says he wishes he was also born a low-caste so that he could marry Kasturi. Another problem is that of course it's Devika Rani (niece of Rabindranath Tagore) who plays the "acchut". She herself is of a higher caste, fair and beautiful. Then again, at the end of the movie, the two wives plot to allow Pratap to escape with Kasturi by suggesting they all go to the village fair. But of course, that cannot happen. Kasturi flings herself across the rail-road track and dies and is made a saint. The movie starts off with that and ends with that – near a statue of her where a couple comes to speak to the guard.
One has to understand that this movie was made in the 30s, when the movement for Independence was very strong and Gandhi's ideas on Harijans were dominant.
---
Also Read | Of hunterwaalis, mothers and bad girls
---
In the '50s comes Bimal Roy's Sujata (1959). This is one film in which the upper-caste boy Adhir marries Sujata. There is one problem though. She is brought up by upper caste parents. While the father is sympathetic to her, the mother is not. Luckily, she has a warm relationship with her sister Rama. Sujata and Adhir fall madly in love but  Sujata refuses to marry Adhir because she says he should marry Rama from the same caste. It is a very moving film because right throughout we are made to feel her rejection. The mother always favours Rama. Sujata's birthday is never celebrated. And when Adhir says that for him Sujata is important she says it's the best gift she could have had. At the end, the mother falls ill and needs blood. All the other members try to donate but only Sujata's matches and so her life is saved. The mother is then remorseful and only then understands how much Sujata loves them. There is even a letter she writes to Adhir wherein she states that she owes her life to her parents, that she will never marry but just look after them. Only after the mother's life is saved do the parents agree to their marriage. And so Adhir and Sujata do get married. But we have to remember this is now the 50s almost 60s.
So things have changed by that time. I wonder if there were more films like Sujata would they have a positive impact?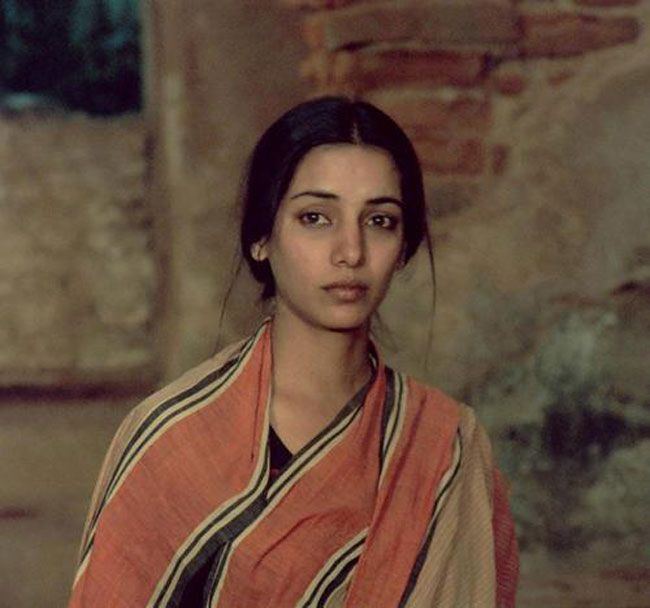 We now come to the '70s, with Shyam Benegal's Ankur (1974). Again, it's Shabana Azmi playing the role of the dalit girl — fair and beautiful. She is married to a deaf and dumb potter, Kishtayya. At the same time, Surya (Anant Nag), the son of a higher caste landowner, is married to a child and feels sexually frustrated. He begins to flirt with Laxmi, but she doesn't reciprocate. One day, he sends her husband Kishtayya off to drive the bullock cart but steals toddy in the meantime, so he gets beaten up. In embarrassment, he leaves the village. Surya at one point tells Laxmi that she looks like an "apsara", and when Laxmi doesn't understand, clarifies that she looks like a "pari". Surya and Laxmi soon begin to sleep together. It's interesting that he does have tea made by Laxmi and meals cooked by her. He also says that he doesn't believe in caste, but one is unsure about whether that is because he wishes to sleep with her. Soon, Saru, the child Surya is married to, returns. She refuses to have the the tea or food cooked by Laxmi, and so she is asked to leave. At this point, Laxmi tells Surya that she is pregnant. Surya wants her to abort the child, but Laxmi insists that she wants to give birth to it. He continues to persuade her to abort, but she keeps resisting. One day, Kishtayya returns. A very moving scene ensues. He has earned some money and gives it to her. She feels guilty and keeps crying. They then go to the temple and thank God for the child. Surya thinks Kishtayya has come to take revenge and beats him up violently with a rope. The violence is unbearable to watch. Laxmi cries out in anger at Surya, abuses him, and finally takes Kishtayya home tenderly.
At the end, a little boy throws a stone at a window. Is this the beginning of a revolution? Hardly.
---
Also Read | Ektara Collective: Building resistance, one film a time
---
Aakrosh (1980) is Govind Nihalani's film that deals with the lives of adivasis. Naseeruddin Shah plays Bhaskar, who defends Bhiku (Om Puri), an adivasi who is accused of murdering his wife Nagi (Smita Patil). The Public Prosecutor is Amrish Puri and Mohan Agashe plays Bhonsle, Chairman of the Zilla Parishad. Om Puri keeps mum for much of the film, refusing to even talk to the lawyer. So it's a social worker (Mahesh Elkunchwar) who finally tells the lawyer what happened — the wife was raped by the foreman, who then blames Bhiku for it. For saying this, the social worker is also badly beaten up and so is the lawyer. However, he is determined to help Bhiku. One day, Bhiku is allowed bail to attend his father's funeral. He performs the rites but at the end, axes his younger sister's head fearing that she too might be raped. That is the only time he lets out a cry — of deep anguish and anger. "Aakrosh" is anger.
It's a very telling comment on how people at the top treat adivasis. The upper caste is always shown drinking and gambling and watching lavni (a folk dance) — usually full of double meanings and innuendos. 
At the end, Bhaskar says he will continue to defend Bhiku for the murder of his sister.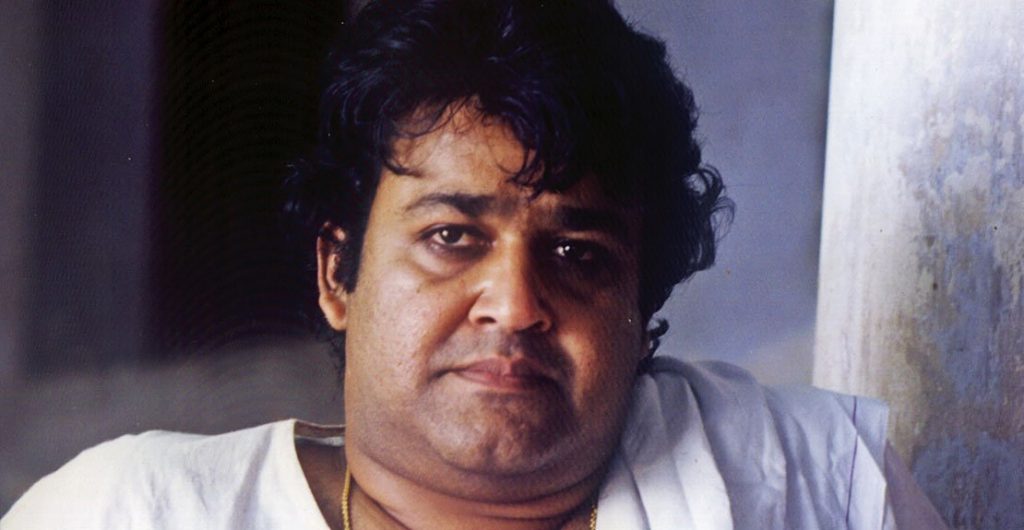 The next film is Shaji N Karun's Vanaprastham (1999). A Kathakali dancer, Kunhikuttan (Mohanlal) was born of an upper caste father who rejected him. He is married to someone, but only lives for his daughter. One day, while performing Putana from the Mahabharata, Subhadra, the niece of an upper caste diwan sees him and falls in love with him. Actually she falls in love with the character he plays and not him. She invites him to play Arjun in a script she has written on "Subhadra Haranam". They have an affair and Subhadra gives birth to a son, but she refuses to let Kunhikuttan see him. One day, she does take the son to see him. The way Kunhikuttan, Mohanlal, touches and holds the child is extraordinarily moving. In fact, watching Mohanlal perform Kathakali, despite not being professionally trained, was a great experience. After his meet up with the son, Kunhikuttan decides only to play demonic roles. At the end, he plays Arjun for the last time, but he gets his daughter to play the role. The end is brilliant but I am not sharing it here. Do watch the film. It is one of the best films.
The next film is Sairat (2016). This is an unusual one, because it is made by dalit filmmaker, Nagraj Manjule. Both the main protagonists are non-upper castes. Nagraj Manjule is also the director of Fandry, another excellent film based on caste-based atrocities. The first half of Sairat is beautiful – we are introduced to the couple. Akash Thosar plays Prashant or "Parsya" and Rinku Rajguru plays Archana or "Archi", who fall in love with each other. Once Prashant asks Archana to give him a kiss and they disappear into a car together after a party, the film takes a turn. They are chased and they run away to Mumbai to live on the streets. They are attacked too, before a South Indian woman saves them and gives them shelter. They both get employed, have a quiet wedding, and soon get settled with a child. One day after some years, Archana and Prashant get some visitors from Archana's family. They bring them gifts and she goes to the kitchen makes tea. In between this, the child is taken out by a neighbour. When the child returns, she sees that her parents have been murdered by the relatives. The little child begins to cry and walks out of the house. It was difficult to hold back my tears during this scene.
However, such incidents are not restricted to cinema. This is India's everyday reality.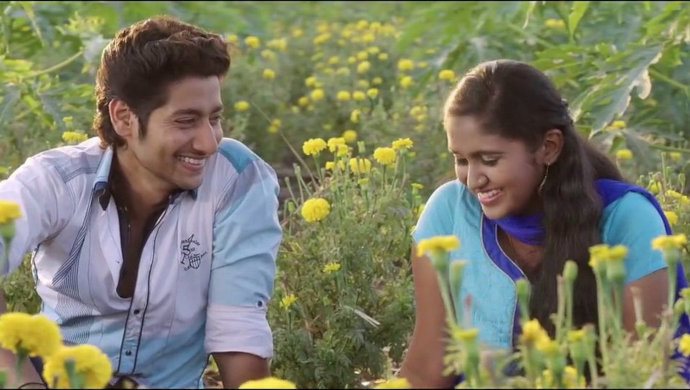 The last film is Court (2014) — acclaimed filmmaker Chaitanya Tamhane's directorial debut. Court too is a reflection of contemporary India, with many imprisoned under penal codes that exist from British times. In the film, Narayan Kamble is accused of causing suicide to a sewer cleaner, Pawar, due to a song written by Kamble. He is attacked by the prosecution. His defence lawyer gets him bail, but pays for it himself, saying the man is over 60 and in need of medical help. Kamble is then accused of having "material" which is "not allowed". His defence lawyer, Vora, says that these are books on yoga and on the Goymari sect. In reaction to this, the lawyer's face is blackened by members of the sect. Vora is also shown as reading an autopsy report, in which its said that that Pawar has died of respiratory failure due to inhalation of hydrogen sulphide, but with no sign of self harm. He also says that the witness was nothing but a stock witness. Later, Kamble is arrested on charges of conducting "seditious camps" under the cover of "folk artists' workshops" and is remanded to judicial custody. Vora pleads to reconsider the arrest, as it poses a severe risks to his health, but the judge tells him to appeal to the High Court. The judge is then shown holidaying with his family in a resort, while the Kamble languishes in prison.
Let's look at the accusations and cases that we all are so familiar with today. Shoma Sen in jail with no bail, Narayan Dabolkar murdered, Gauri Lankesh murdered, the attacks on Kanhaiyya Kumar and so many others in the Elgar Parishad case imprisoned despite lack of evidence. In fact, no film comes so close to the truth of what is really happening in our society today. 
This is the first part of a two-part series. Read the second part here.