I wouldn't have been who I am without Varavara Rao, and it is true for the generation I come from and the one that followed. Today's Telangana wouldn't have been what it is without him. I have written and spoken about him and his poetry in the past, but now he is on the deathbed, in a faraway hospital, being subjected to retributive torture by the powers that be. Now, with a never-before urgency, I want to speak and write about him, through an interminable torrent of words.
Here, I will attempt to paint the 80 years of his life in seven angles — a rainbow of seven colours that characterise him — a creative writer, teacher, editor, organiser, activist, and lastly, a victim of the state, yet a humane individual.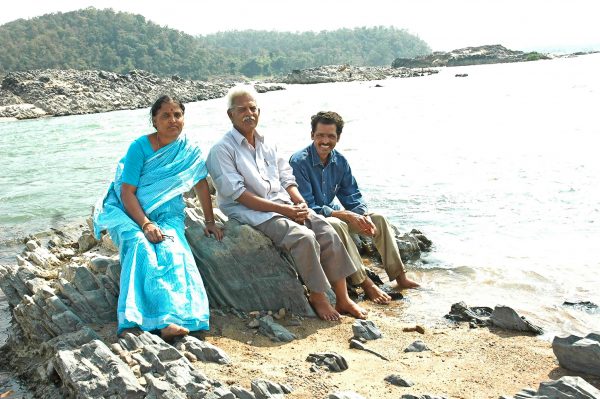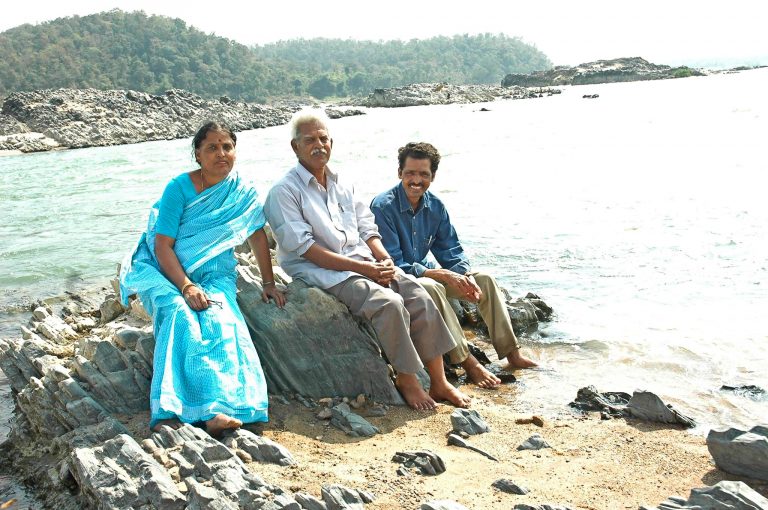 Part 7
Who is Varavara Rao in his personal life? I'd say, a child at heart. His face lights up whenever he comes across a new thought or an idea. VV's famous smile was not an infrequent or strained one, but a constant presence on his face.
Not a lot of people may know that VV is a cinema buff too. He wrote, "The three years of B.A. in Warangal, and the four years of M.A. and research in Osmania University between the years 1957 and 1964 was the time engrossed in cinema, literature and love." The chunk of letters he wrote and received from friends, reflect his romanticism, sensitivity and unadulterated love. VV loves the likes of Charlie Chaplin, Satyajit Ray, Mrinal Sen, Ritwik Ghatak, Guru Dutt and Marilyn Monroe!
---
Also Read: The Making of Varavara Rao: Part Six
---
VV was always open to learning from the young with love and warmth. As he asserted his politics and ideological commitment, he also tells that anybody has to be treated with utmost kindness, simply for the fact that they're also humans.
Part 8
Pointing at a piece of the sky, is it possible to conceive its vastness? Does gazing at the horizon from the coastline uncover the boundless ocean? Catching a handful of water at a shore, can one fathom the perennial stream? Can a poem, a book, a talk or an aspect of life unveil a  remarkable personality completely? Similarly, how can a comprehensive account of Varavara Rao's life be presented wholly?
Phrases such as "multi-skilled", "multi-faceted", "polymath" fall short in delineating the tremendous extent and depth of his genius. From when he was a student in the '50s – where he was held in high regard by both his associates and the teachers – to now, he has won the hearts of millions in a span of seventy years. As Balagopal put it, "he has a magnetic personality".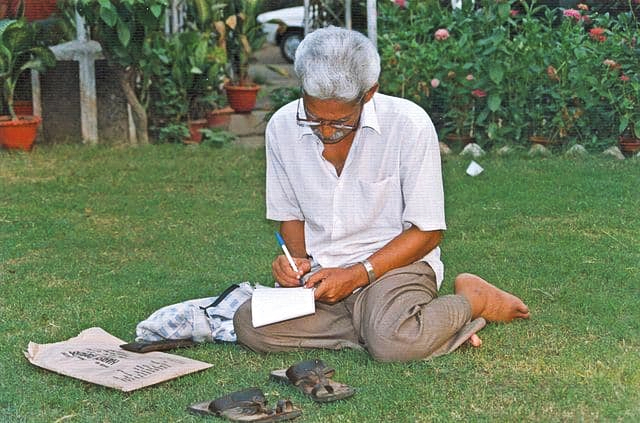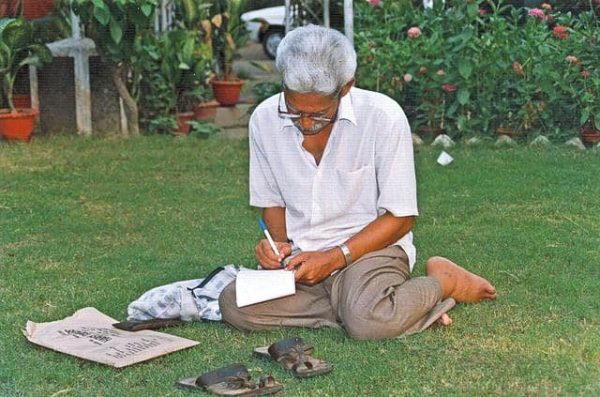 Throughout his teaching career which lasted three and half decades, five decades of oratory and seven decades of public and political life, many inherited his ideas and sought his guidance. He contributed extensively to an array of creative pursuits — poetry, songs, literary criticism, socio-political analysis, newswriting, translation, and more.
VV is a perpetual learner with childlike inquisitiveness. He takes delight in observing people, places and the ever-evolving social history that he always aspired to be a part of. He loses himself amidst crowds and enjoys humour and satire. VV never failed to treat people equally with respect and love. Owing to the wrath of the state, he encountered detention and the perils of execution. Despite that, he has remained resolute and triumphed over deterrents. He lived at least 15 years of his life fraught with danger from the state. Defeating death, as an immortal, he invested all his abilities towards the advancement of society.
---
Also Read: The Making of Varavara Rao: Part One
---
VV, through his life, teaches us that in spite of hindrances, one has to triumph and stand one's ground during troubled times. Forget the uncertain destination, the journey itself has to be regarded primary; as life itself. Nothing can dispel the fighting spirit of one's being.
To commit oneself to the word — spoken or written — one can go to any extent for. To utter or write a word with utmost care, to be able to react and take up the challenges of history, time, society, and situation is the duty of a conscious human being. To refuse is not allowed. It is to stand up against all odds, despite failing strength, that gives meaning to life.
These are the last two parts of an eight-part series on Varavara Rao by the author.