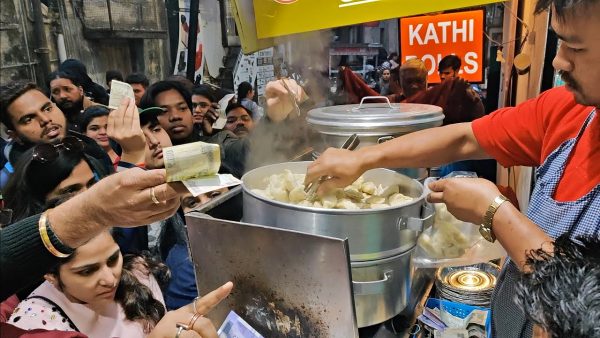 The world is facing a major health crisis at the moment. COVID-19 has stalled a majority of our everyday activities. The perils of this global pandemic — economic, political, or social — has been well-documented by both journalists and academicians. Amid this crisis, India and China are at war. However, war does not just kill lives, but it also has several unintended consequences. Recently, the Minister of State for Social Justice and Empowerment of India, Ramdas Athawale made a controversial statement that as a retaliation for Chinese atrocities on Indian soldiers, all hotels and restaurants selling "Chinese food" in India be shut down.
Social media was soon buzzing with commentaries, opinions, memes, and jokes about the statement and its meaning. Many called it "thoughtless", because those cooking and selling "Chinese food" in India were Indian and that this would only lead to them losing their source of income. Others were quick to point out that what is sold in the name of "Chinese food" in the country is much more Indian than it is Chinese.
"Chinese food" happens to be one the most popular cuisines served in restaurants and hotels across the country. Many Indians, especially from the North East, who travel to cities for employment, also end up running small eateries and stalls that sell this kind of food.
Athawale's casual remark has invited great attention towards "Chinese food", but food is not a biological process alone, but a social one too. Cuisines of a land are extremely connected to existing socio-cultural practices in that society. In fact, one of the reasons behind its popularity is localisation.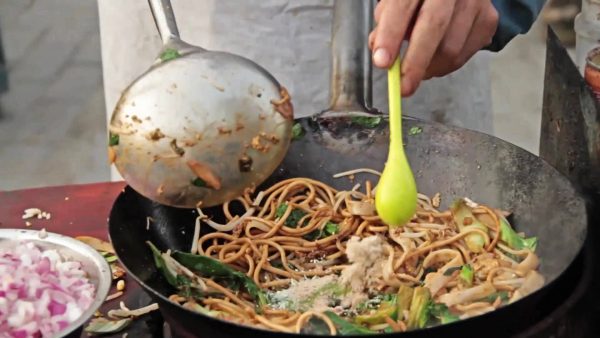 Food is one of the best sites to understand how the local and the global can come together. For instance, the menu at McDonald's is localised and adapted to each country's tastes. In northern India, it offers unique vegetable burgers that aren't available elsewhere — like aloo tikki and paneer burgers — to cater to its vegetarian consumer market. There is no beef or pork on their menu in this region, as they are considered too "sensitive" and "political" to get involved in. In fact, during Navaratri in North India, many of the McDonald's outlets serve vegetarian food alone, including special fasting platters. The idea is to integrate the local with the global, naturally in order to attract more customers.
In India, "Chinese food" too has been localised and adapted to suit our taste buds — which makes the term "Chinese food" itself a misnomer, since in reality, it is "Indian Chinese" or "Indo-Chinese". The use of red hot sauces, spices, and the various vegetarian adaptations of the dishes make it suitable for Indian consumption. The very popular Indo-Chinese food items like chilly paneer, vegetarian manchurian, gobi manchurian, and vegetarian momos and the like are the results of local innovations and interpretations. While original Chinese cuisine is mostly meat-oriented, these dishes are a way to satiate the taste buds of Indian consumers, a large number of which happens to be vegetarians, though not all. The development of cuisines across the world is a continuously evolving process that involves a myriad tastes and cultures, rather than a fixed one.
It is this process of localised adaptation that has helped in raising the popularity of Indo-Chinese cuisine in India. In fact, when the Indian Tobacco Company (ITC) entered the hotel business market, they wanted to develop a traditional and authentic Indian menu as most high-profile restaurants concentrated only on Chinese or Continental cuisine, and offered a very limited Indian menu. Such is the popularity of Indo-Chinese food.
Food is intricately connected to both memory and identity. The story of Chinese food in India began with the arrival of immigrants from China to India way back in the 18th century under British rule. Chinese food was soon Indianised in the process. It soon became intricately connected to the socio-cultural practices of the country it travelled to. Due to its immense popularity, "Chinese cuisine" began to be included even in the menus of Udupi hotels, the chain of South Indian eateries. For many years, most of their cooks have been brahmins.
India is strictly governed by rules of caste in almost every sphere of life, and food is no different. There are many conventions that govern the sharing of food among Hindus. For instance, the "upper" castes in most parts of the country do not eat food cooked by those ranked lower to them in the caste hierarchy. This could be one of the reasons by public dining or the culture of eating out has always been discouraged in many Indian cultures. Even when restaurants and eating joints began gaining popularity, it is not surprising that most of the cooks in these places were brahmins. This was particularly true of vegetarian restaurants, including the Udupi chain of hotels.
---
Also Read: How "Indian" is Indian Cuisine? 
---
With the expansion of their menus in India, however, a chef was required to cook all kinds of dishes, including Chinese cuisine. Thus there was a change in the recruitment process of cooks, as there was a rising demand for versatile chefs who could cook different cuisines. A new skill was soon needed – the ability to cook "Chinese food," which was not necessarily possessed by the brahmins. Positions previously only reserved for the brahmins were thus filled in by others. Because of how popular "Chinese cuisine" was, the food served in Indian restaurants was able to break free to some extent from caste-based prejudices. The so-called and in focus "Chinese food" thus has a specific place in Indian history, rooted in its socio-cultural practices.
Food is a site to understand a nation's history and socio-cultural evolution. The popularity of this particular cuisine in India is a sign of India's tryst with the rest of the world, while retaining many of its local features at the same time. It is a delicious amalgamation of meat, vegetables, sauces, and spices. It is also a source of employment for millions of Indians. Banning or boycotting "Chinese food" for the political situation that India and China are involved in at the moment is deeply misplaced and indeed thoughtless.