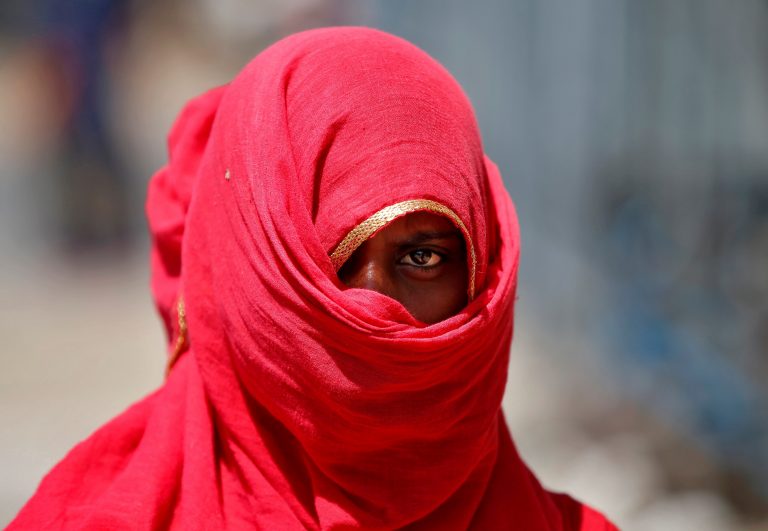 A whopping 315 is the total number of domestic violence complaints that were registered with the National Commission for Women (NCW) last month, as the country entered into a nation-wide halt as part of restrictions to contain COVID-19. As per NCW's own statistics, the first week of the lockdown alone witnessed a more than two-fold rise in domestic abuse.
The "Shadow Pandemic", as the UN Women calls it, has been moving over all those countries that have been shut down in order to contain the spread of the pandemic, including China, the United States, Italy, Spain, France, Singapore, Argentina, India, and many other parts of the world. Added financial frustrations that have surfaced with lockdowns — the global slowdown, reduced salaries, an impending recession, hunger — and a general uncertainty about the future are considered to have contributed to this terrible situation.
UN Women's states that, "confinement is fostering the tension and strain created by security, health, and money worries", while noting that the situation would further enhance the pressure already put on the world economy because of the pandemic. Citing previous estimates, the organisation says that the global cost of dealing with domestic abuse before the pandemic used to be around USD 1.5 million dollars. On April 6, the UN Chief Antonio Gueterres called for a "ceasefire" to deal with the "horrifying surge in domestic violence" globally.
From February 27 to March 22, the number of domestic violence cases reported in India was 123. The country went into its first leg of nation-wide lockdown on March 24, and the number of cases reported between March 23 and April 16 was 239. Statistics clearly indicate, therefore, that there has been a surge in domestic abuse during this period. The NCW's helpline was launched amid this on April 10.
In a bid to analyse the trend, economist Ashwini Deshpande calculated the average per day complaints registered last month to find out that there was "already a sharp jump in complaints related to domestic violence and the 'right to live with dignity', and a smaller increase in rape/attempt to rape and sexual assault". She adds, "As the lockdown proceeds, it is likely that [the] rest of April sees a further spike, with rates higher than last year".
---
Also Read | Memorandum on the plight of women during the lockdown
---
Speaking to the Indian Cultural Forum, activist and academic J Devika said, "It is almost as if the virus reveals that the home as we know it is never really the woman's, especially the young woman's. I think we knew this all the while surreptitiously. In Kerala, some women suffer from a kind of mental illness which people jokingly call the 'vacation neurosis' — women exhibiting signs of mental illness when their husbands are due to arrive on short vacations from the Gulf where they work. Malayali men in the Gulf sometimes joke about their vacations, calling them 'fuckations' — time to fuck the wife. So fuckation and vacation neurosis could well be a pair I guess". She added, "Something close, not the same, not even similar, must be happening in Indian homes. Marriages here are never for the comfort of the conjugal couple; indeed marriage as an institution never was, probably, but these are times when that truth is being spit on our faces".
Besides the NCW helpline, which continues to receive distress calls, a number of other organisations have also come forward to deal with the issue. The All India Democratic Women's Association (AIDWA) has launched their helplines in several states and some districts too, and these contacts and notices have been circulated via social media. The organisation's various state committees have already received hundreds of complaints.
The Indian Cultural Forum spoke to Subhashini Ali, Vice President of AIDWA, who said, "In most states, government helplines and women's commissions are proving to be very unhelpful and unresponsive. The problems of poor and lower income women have been increased manifold in this crisis and this should not be lost sight of. Unemployment, hunger, lack of access to food, nutrition and healthcare are also forms of violence against the poor and the brunt of this violence is certainly borne by the women in such families".
Multiple news reports regarding state apathy have surfaced in various parts of the country, especially on the police's indifference towards the issue. Even prior to the coronavirus crisis, only less than one percent of Indian women registered domestic violence related complaints with the police, due to immense mistrust about the police's promptness, according to the National Family Health Survey of 2015-16.
AIDWA has been working with multiple lawyers, who get in touch with victims of domestic violence who choose to go for legal assistance. "Many state units organise legal aid centres and some at the district level too. AIDWA has responded to these challenges by setting up helplines and in many cases, providing them with advice and legal intervention", said Ali.
As per news reports, NCW Chairperson Rekha Sharma too has attributed the sudden rise in the number of complaints to the lockdown, which has locked the abuser and the victim together, as the latter continues to be isolated from any aid, with strict stay-at-home orders issued across the country.
"The lockdown has seen a spurt in domestic violence of different kinds that is not really being given the attention it deserves. The forced confinement of women in an arena of domestic violence, i.e. the home, from where they had some escape from earlier, is increasing their vulnerability. Working women, now forced to stay home, have to face pressure from in-laws, which can easily develop into conflict and violent situations. Women in well paying jobs, who are working from home, are expected to bear the burden of domestic chores and care-giving, creating tremendous problems for them.
"The home, often referred to as a place of shelter and peace is, for many, turning into a trap in which both physical and mental violence is an everyday reality", added Ali.
The Indian Cultural Forum also spoke to Srabani Chakaborty, an AIDWA activist based in New Delhi, who told us of the absolute apathy and disregard of local administrative officials towards the issue, especially of the police. Despite the organisation regularly reaching out to district administration officers, Deputy Commissioners of Police (DCP), and Station House Officers (SHO), Chakraborty says that most of these cases are brushed aside as "nothing out of the ordinary". She said, "I got a call from a police officer who assured me that he would go inspect the case that I had informed him about, but I learned later on that he never arrived there".
---
Also Read | COVID-19: Working women neglected in lockdown 
---
Due to the rapid spread of the contagion, multiple regulations have been put in place in various parts of the world, enhancing already existing restrictions on women's mobility. Women, who used to be able to run out whenever violence broke out in their respective homes, are now incapable of doing that. The UN Women had recently reported about domestic violence shelters across the world reaching capacity now, more quickly than ever.
Chakraborty added that there were distressed women calling to express their need to move out but were unable to be shifted to shelter homes due to the restrictions. The police's insensitive attitude, who could have aided the shifting, is simply adding fuel to the fire. "There is greater priority given to issues directly related to COVID-19, and not to such issues that happen in its background. SHOs tell us that such issues are not to be paid much heed to, unless they end up in something 'serious', like the death of the woman", she added. "We have had to get in touch with the DCW in such cases".
Being constantly surrounded by people has also been hindering women's ability to register complaints in secrecy. "A female migrant worker from Jharkhand, working as domestic help in Hyderabad, was being abused by her husband regularly. She rang up her sister in Mumbai, also a domestic labourer, who informed her employer, who in turn contacted us in New Delhi. We then put the lady in Hyderabad in touch with our Andhra Pradesh State Committee. This is the situation".
On April 24, the Delhi High Court issued orders to the Delhi Government and the Central Government to ensure that the Protection of Women from Domestic Violence Act, 2005 is properly implemented in the city, following a petition filed by the All India Council of Human Rights, Liberties and Social Justice. However, as long as local administrative officials continue to be apathetic, the job of organisations working to aid such women will only continue to be difficult.