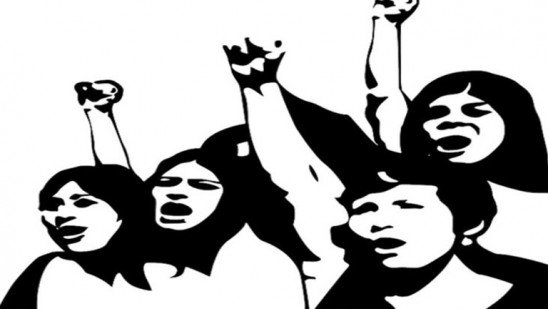 To, April 26, 2020
Shri Narendra Modi
Prime Minister of India
New Delhi.
Pradhan Mantri ji,
On behalf of the AIDWA we had sent you two memoranda dated March 26 and April 4. Unfortunately, the plight of both rural and urban women in the lockdown continues to remain very serious. Hence this third memorandum.
IMMEDIATELY PROVIDE FOOD AND FINANCIAL HELP TO ALL VULNERABLE SECTIONS
The marginalised and vulnerable sections of the population in our country are in extremely dire straits today because of the Covid lockdown. Distress deaths have occurred due to hunger and loss of employment. Lakhs of migrant labourers are living in pathetic conditions. Their families in the villages are on the verge of starvation. Many households are becoming more and more indebted to meet their daily needs. There is scarcity of essential items and the prices have sky-rocketed. It is disappointing that the Government of India has disregarded the woes of a large majority of Indians. India has spent less than 1 per cent GDP on COVID relief, the lowest in the world. We therefore demand the following:
Ration grains are not being distributed as yet in many states, although there are massive food grain stocks in central government godowns. Ration cards are not being given. Immediately provide doorstep delivery of free rations, vegetables, milk, drinking water, soaps, sanitisers and assured water supply for all vulnerable sections of society. Take urgent steps to control the prices of all essential commodities.

Immediately transfer Rs 7500 per month to all the Jan Dhan and MNREGA accounts. Make immediate payments of all arrears to ICDS workers, teachers, medical staff, MNREGA workers, municipal workers, safai karmacharis etc.

The government has taken an extremely shocking decision to use the rice stocks to make ethanol for use as bio-fuel and for manufacture of sanitizers for increasing the profits of corporates. The FAO has also advocated that food grains should be used for people and not for fuel. We strongly demand that this decision be reversed.

Immediate arrangements must be made by the government to send all migrant workers back to their own states.

The atmosphere of communal hatred that is still being encouraged is weakening our united struggle against Covid and is adding to the insecurity of the minorities and of women. Stern steps must be taken to curb attempts to instigate communal tensions.
GIVE URGENT HELP TO WOMEN IN DISTRESS AND VICTIMS OF DOMESTIC VIOLENCE
AIDWA also seeks to draw your attention to the serious incidents of domestic violence that women are facing during the countrywide lockdown since March 25, 2020. The gravity of this problem can be gauged by the reports of a two fold increase in complaints of domestic violence received by the National Commission for Women (NCW), within a week of the lockdown. While the immediate interventions, including providing for WhatsApp messaging by victims, and a special call number especially to address domestic violence cases are welcome, these are not adequate, given the extent of the problem.
We are witnessing a new and abnormal situation of vulnerability for women and children, created because families are forced into home confinement over the past few weeks. The problem has become aggravated because of the restrictions accompanying the lockdown. There has been greater difficulty for the victim in approaching the police or other authorities, call up on helplines, etc. This is because the perpetrator is constantly present at the site of violence, and the woman is scared that a complaint will spark off further violence. Her ability to leave the home, take refuge at a friend's place, or travel to her parent's place (which would have been options available earlier) are no longer feasible under the lockdown.
Additionally, there are many tensions arising out of uncertainty of employment, salary cuts, losses suffered by shop owners, small scale businesses, etc. which serve to destroy the peace in the home. In such a situation women and children are at the receiving end with the men venting their anger and frustration on them.
In the absence of a comprehensive plan from the Indian government to assist women at increased risk of domestic violence during the nationwide lockdown, women's organisations and NGOs have been operating helplines to offer support. But there are limitations to the help that they can provide to the victims due to the lockdown.
It is critical that the Government wake up to the reality of domestic violence against women, and urgently take ameliorative measures at the central and state level. Women's lives depend on the emergency response systems, and the ability of the Government to build up a sensitive and need-based response to this dimension of the lockdown. Therefore we demand:
The Ministry of Home Affairs should set up mechanisms at the district level for women which they can access more easily during this period of lockdown. There should be an active coordination between the NCW and the SCWs to provide access to necessary information, support systems and resources during the current crisis.

The helplines for victims of domestic violence and child abuse must be declared as "essential services" and must operate for 24 hours. The helpline numbers must be widely publicized.

The Government must disseminate information about gender-based violence and child abuse through TV channels, newspapers, social media, and publicise resources and services available. Posters giving relevant information should be widely put up.

The police must act upon the complaints without delay. The lockdown duties should not be cited as a justification for inaction.

Special resource package should be allocated to allow affected women to access shelter and justice. Facilitate alternative accommodation for women in vulnerable conditions so that they do not have to share the same space with their abuser. Empty hotels and other buildings may be made available for vulnerable women.

Public campaigns should be held to encourage equitable sharing of domestic tasks at home to lighten the household burden of women.

Pending vases of violence including of rape are presently not among the priorities of the courts. This causes acute distress to victims. Processes of justice in such cases must not be further delayed.

Financial assistance and other necessary services must be extended to women from the informal sector and from socially and economically deprived backgrounds so that the burden of survival does not make them more vulnerable.

Increase resources for women's rights organizations and NGOs that respond to domestic violence and aid – shelter, counselling, and legal aid – to survivors. Area-based community help be developed in coordination with women rights groups.

Strict security and protection must be ensured at hospitals for women doctors, nurses and patients, so that they do not fall prey to sexual violence.
We hope that the Central Government will address all the above serious issues immediately.
Malini Bhattacharya (President)
Mariam Dhawale (General Secretary)