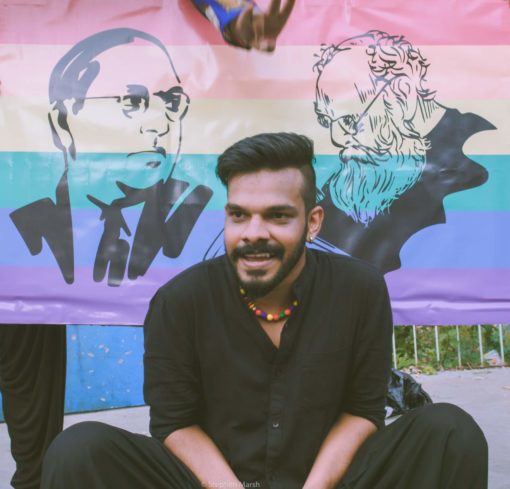 The polling in Tamil Nadu for the 2019 Lok Sabha elections is almost here. We hope that the results will mean the end of hate politics that has become so prevalent in the last five years. We have to face these elections fearing the return of a right-wing government, which will spell the end of democracy.
In the last five years communalism has reached unprecedented heights. Dissent is repeatedly squashed by the government. Those who raise their voices against communalism or the government are consistently threatened. We wish that the results will put an end to governance that functions contrary to the well-being of dalits, adivasis, Muslims, Christians, and other marginalised groups.
When it comes to party manifestos, we are usually sceptical that the parties will fulfil all the promises made by them. Yet with these elections, the manifestos of those parties that aren't right-wing seem promising.
The Congress at the national level appears to have drafted their election manifesto in consultation with various stakeholder regional parties. There are admirable features in their manifesto, such as the re-assigning of education to state governments, exemption of states, that so choose, from NEET (National Eligibility cum Entrance Test), and the recovery of seized Panchami Land(which is land that is earmarked for dalits), and its redistribution to those it belongs to. As a member of the Queer community who identifies as a gay male, I have a reason to look forward to these elections.
This will be the first election to be held after IPC Section 377, which criminalised same-sex relations, was struck down in 2018. Given this, there is an expectation that political parties will be meeting the demands, or at least discuss, the rights and needs of the LGBTQIA community. For the reasons of, either owing to this pressure or recognising the need to do so.
The Communist parties were ahead in this regard and have been talking about gay rights for a few years now. But when they have been in power at the Centre or in some states, they have failed to change anything.
In the case of Tamil Nadu this last February the DK (Dravida Kazagham) – the parent movement from which DMK (Dravida Munetra Kazahgam) and AIADMK (All India Anna Dravida Munetra Kazhagam) were formed, released its manifesto. The DK made its demands known much before either the DMK or the AIADMK did, (please note: the DK is a social movement and the ideological forebear of the Dravidian parties. It is not a political party. The DMK broke away from the DK in late 40s to enter electoral politics). Even though the DK's progressive demands for gay and transgender rights and civil union for those of legal age may not directly impact electoral politics, it is believed that it will exert pressure on Dravidian parties contesting the elections.
The Indian National Congress that has made an alliance with the DMK in Tamil Nadu, in its manifesto, sought to replace the 2018 Trans Bill introduced by the Modi Government, with a Private Members Bill introduced in 2014 by DMK Rajya Sabha MP Tiruchi Siva. This is a commendable move. The manifesto also says that the party will make efforts to recognise both civil unions and marriages of same-sex couples. It is undeniable that the manifesto of the Communist Party of India (Marxist) is impressive and succinct.
As a member of the gay community, these manifestos make me glad. Despite living in a democracy that claims to grant equality to all citizens, a section had been living a life in which their rights were taken from them and for the first time, these rights are being talked about in electoral politics. The manifestos reflect the possibility of change for those who have been denied their rights, in the name of religion, notions of gender, tradition, and culture.
There are many expectations from Congress if they come to power. I hope that it will not stop with just the manifesto. Right to Education and Employment need to be assured. Education, in its current form, does not help adolescent members of the LGBTQIA community understand their own sexuality. This needs to change. There should be reservations for Transgender people in higher education, in both public and private institutions. New acts need to be passed to protect gay and lesbian people from forced marriages. Their right to dignity needs to be ensured. Those in government, at both the Centre and state level, have to be made aware of what exists apart of heterosexuality. The Police need to be trained to sensitively handle cases of discrimination. Members of the LGBTQIA community need to be involved in the making of policies which are in their interest. Every state needs to have welfare associations for them, which need to be run only by government officials who have a holistic understanding of the needs of the community and not through NGOs. Schemes such as NREGA have to be inclusive of members of the community. Laws governing marriage, inheritance, adoption, domestic violence need to also be inclusive. Welfare schemes for Transgender people must include making surgery easily accessible, straightforward methods of changing their names and sex on official documents and more.
For the first steps towards such schemes, the Congress-led alliance needs to first come to power. Tamil Nadu has been a state that has fiercely protested against governments that disregard democracy and the rights of citizens. As early as 2009, DMK set up a Transgender Welfare Board. MP Kanimozhi promised her support to the LGBTQIA community when Section 377 was struck down. It feels like a charade as these sentiments have not been reflected in their current manifesto. Yet, let us go towards these elections in the hope that the DMK and its allies in Tamil Nadu, such as Viduthalai Chiruthaigal Katchi (VCK), will carry the conversation forward.
This statement was orginally written in Tamil. Read it here
---
Read More:
"To those women, this country owes a change"
"A slick and well-marketed time of tyranny"
"There should be no doubt in our minds that this is not what India is made of"
More than 200 Writers Appeal to Citizens
Gireesh is a poet and writer based in Chennai. He currently works in the advertising industry. Between 2010 and 2015 he associated as a consultant with non-government organisations in Chennai that worked for the welfare of LGBTQ individuals.
Disclaimer: The views expressed in this article are the writer's own, and do not necessarily represent the views of the Indian Writers' Forum.