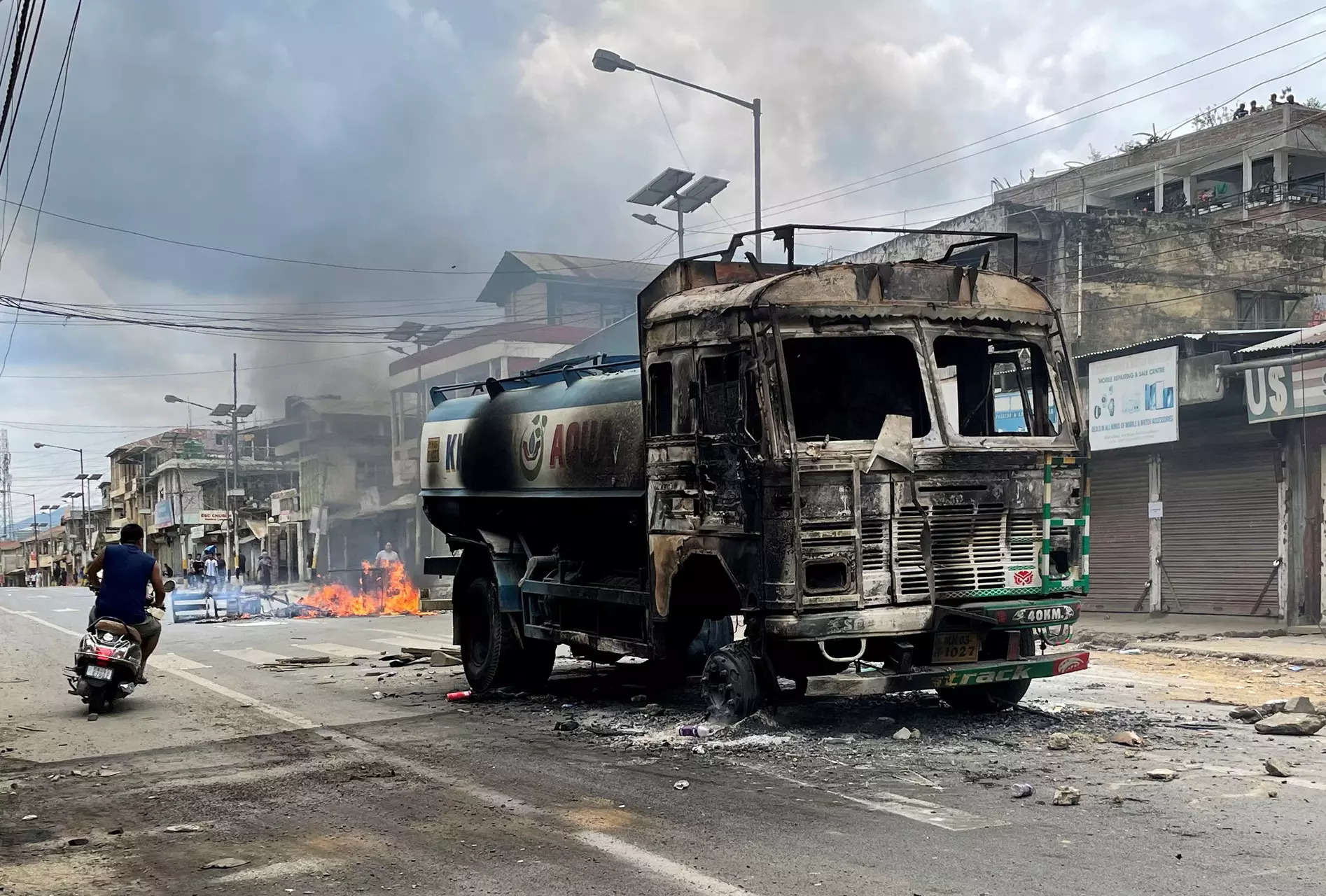 AIDWA EXPRESSES DEEP DISTRESS OVER THE CONTINUING VIOLENCE IN MANIPUR AND PLEDGES TO STAND BY THE WOMEN OF MANIPUR AFFECTED BY SUCH VIOLENCE.
17th June 2023
For the last one and a half months ethnic violence has been continuing in Manipur between two groups in which so far about 115 people have died, more than 400 are said to have been injured and thousands of people have had to take shelter in over-crowded camps.
The present BJP Government in Manipur which has been engaged in the game of identity politics in the state seems to have succeeded in stoking the fire of disharmony between the Kuki tribal groups and the non-tribal majority of Meiteis resulting in the worst spate of killing, arson and mutual attacks that the state has witnessed for a long time. A large number of churches have been burnt down adding a communal dimension to the atrocities. Women all over Manipur are in great danger and distress in this situation of continuing unrest. Their livelihood is disrupted and their normal lives in jeopardy. Their children are missing school indefinitely.
After the Central Government had remained inexcusably silent for almost a month over the ongoing incidents, Amit Shah at last visited Manipur and promised to restore peace within 15 days. But this has remained an empty promise and in the most recent incident of clash between the two communities a couple of days back at least 13 people have died. Attacks and incendiarism are continuing in some districts and even in Imphal.  It is evident that the BJP Government whether at the Centre or the state is incapable of putting a stop to the violence and restoring normalcy.
We call upon all democratic citizens in the country to put pressure on the Central Government to act in accordance with their constitutional responsibility and to take all measures to reassure the people of Manipur with some real steps towards peace. The violence must end and normal life must return in the districts. We stand by the brave women of Manipur irrespective of their ethnic identity or their religion in this critical situation and pledge to see that the forces of divisiveness do not disrupt women's struggle towards equality and dignity.
P K Sreemathi
President
Mariam Dhawale
General Secretary