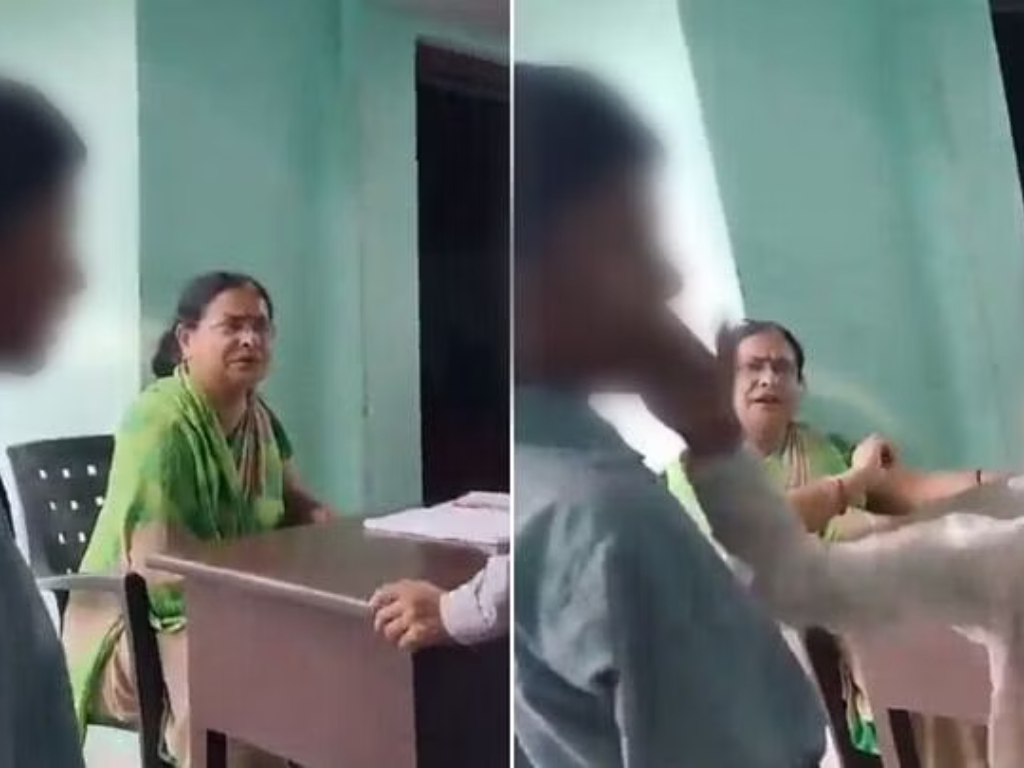 Stand with the traumatized boy of Muzaffarnagar!
Stop the epidemic of hatred ravaging our country!
26th August, 2023
The All India Democratic Women's Association (AIDWA) calls upon all democratic citizens of India to recognize the significance of the chilling incident that happened on 24 August at Neha Public School in Muzaffarnagar district of Uttar Pradesh.
The video of Tripta Tyagi who is a teacher and owner of the Neha Public school in Khubbapur village in Muzaffarnagar giving 'minority hatred' training to a class of primary school students has now come to light.
As seen in the video, students are being called one by one to slap one of their classmates on his face and beat him because he belongs to the Muslim community.
All the while Tripta Tyagi is heard continuously making venomous comments against the Muslim community.
What happened in the Muzzafarnagar school is essentially an instance of training in hatred and violence against minorities being imparted to young children. The toxic Hindutva politics and all the apologists and financiers of that politics and ideology have brought our nation to this dangerous state.
AIDWA condemns in the strongest words not only this act of unspeakable brutality but also the shameless attempts by the ruling establishment and much of the mainstream media to paint this as an isolated incident.
Members of the minority and Dalit communities, especially persons belonging to Muslim community, becoming victims of mob lynching by the Hindutva gangs is a regular affair today. These murderous troops operate with implicit as well as explicit backing of government and police machinery. The call for ostracization and killing of Muslims have come from political leaders of the ruling party including central ministers, Chief ministers and Parliament members. Otherization, interiorization and vilification of Muslims is being spread through various ways and means including school curriculum revisions, political speeches, print media, television channels, mainstream cinema, and social media.
We appeal to all peace-loving people of India to stand with the young boy who was brutally assaulted and terrorized in that school class room.  We must recognize that the trauma of that child is the state of our nation today. Instilling hatred in the minds of people of the majority community and mortal fear in the minorities – this is the major work of Sangh Parivar today.  Every mind is getting imprisoned either in hatred or fear!
We must gather all our forces to resist the violent majoritarianism that is seeking to entrench as the 'official ideology' of our country. We must unite to make the government at the Centre and UP answerable to the wounds they are inflicting on our beloved nation including our innocent children.
P K Sreemathi
President
Mariam Dhawale
General Secretary