In 2006, Zubaan began a new and fascinating project: Poster Women, a visual mapping of the women's movement in India through the posters the movement had produced. The idea was to ask what the history of the movement would look like through its posters and the visual images it had used, the various campaigns that the movement has engaged with and the forms these campaigns have taken over a period of time.
Over the next few weeks, the Indian Cultural Forum will be sharing some of the posters thematically organised by Zubaan and archived in the hope that it will serve not only women's groups, feminist activists and other involved with the women's movement in India, but will also be useful for students and researchers in the field of women's studies, visual culture, arts and aesthetics and anyone who loves posters!
We were not responsible…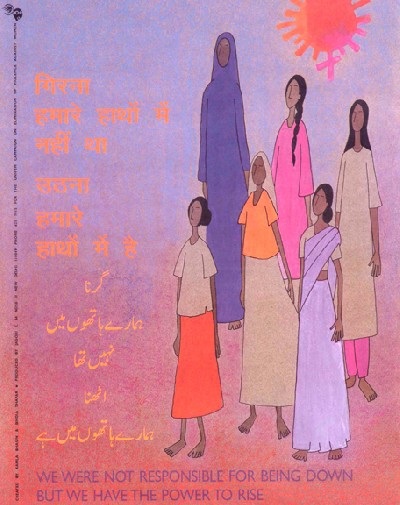 Source: Jagori
Artist: Kamla Bhasin, Bindiya Thapar
Location: New Delhi
Language: English, Hindi, Urdu
Teej-brat rakhti thi…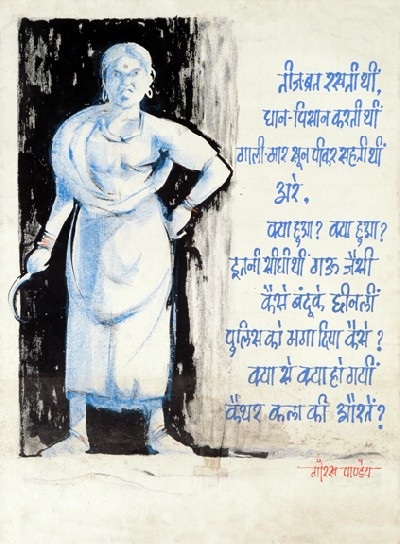 Source: Akhil Bharatiya Janvadi Mahila Samiti
Location: Lucknow, Uttar Pradesh
Language: Hindi
Poem: Gorakh Pandey
Women awakening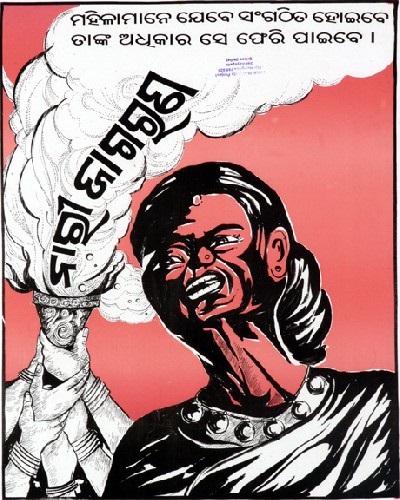 Source: FARR – Muniguda Project
Location: Rayagada, Orissa
Language: Oriya
Translation:
Women awakening.
When women unite, they will get back their rights.
Recognising diversities… reclaiming spaces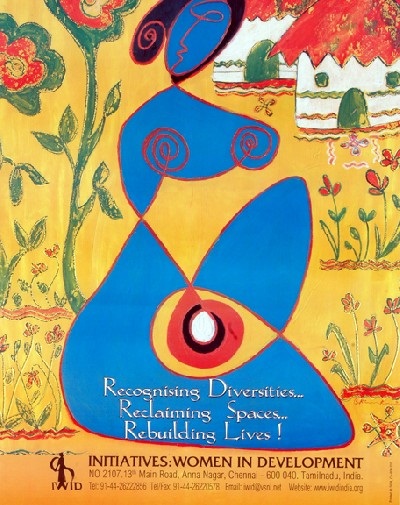 Source: Initiatives: Women in Development (IWID)
Location: Chennai, Tamil Nadu
Language: English
Other details: Portrait, colour, paper
We will no more be bound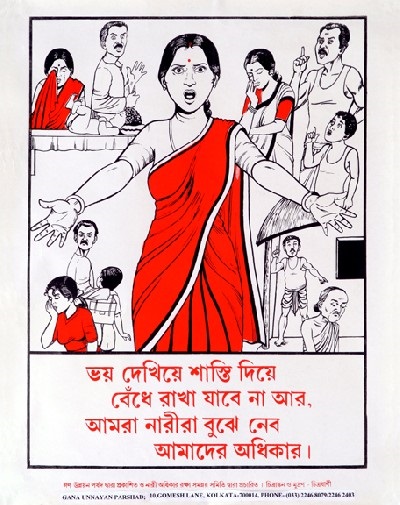 Source: Gana Unnayan Parishad
Location: Kolkata, West Bengal
Language: Bangla
Translation:
We will no more be bound
By fear and punishment.
As women we will now
Understand and exercise our own rights.
These posters are part of the Zubaan project called
'Poster Women'
. Republished here with permission from the publisher.