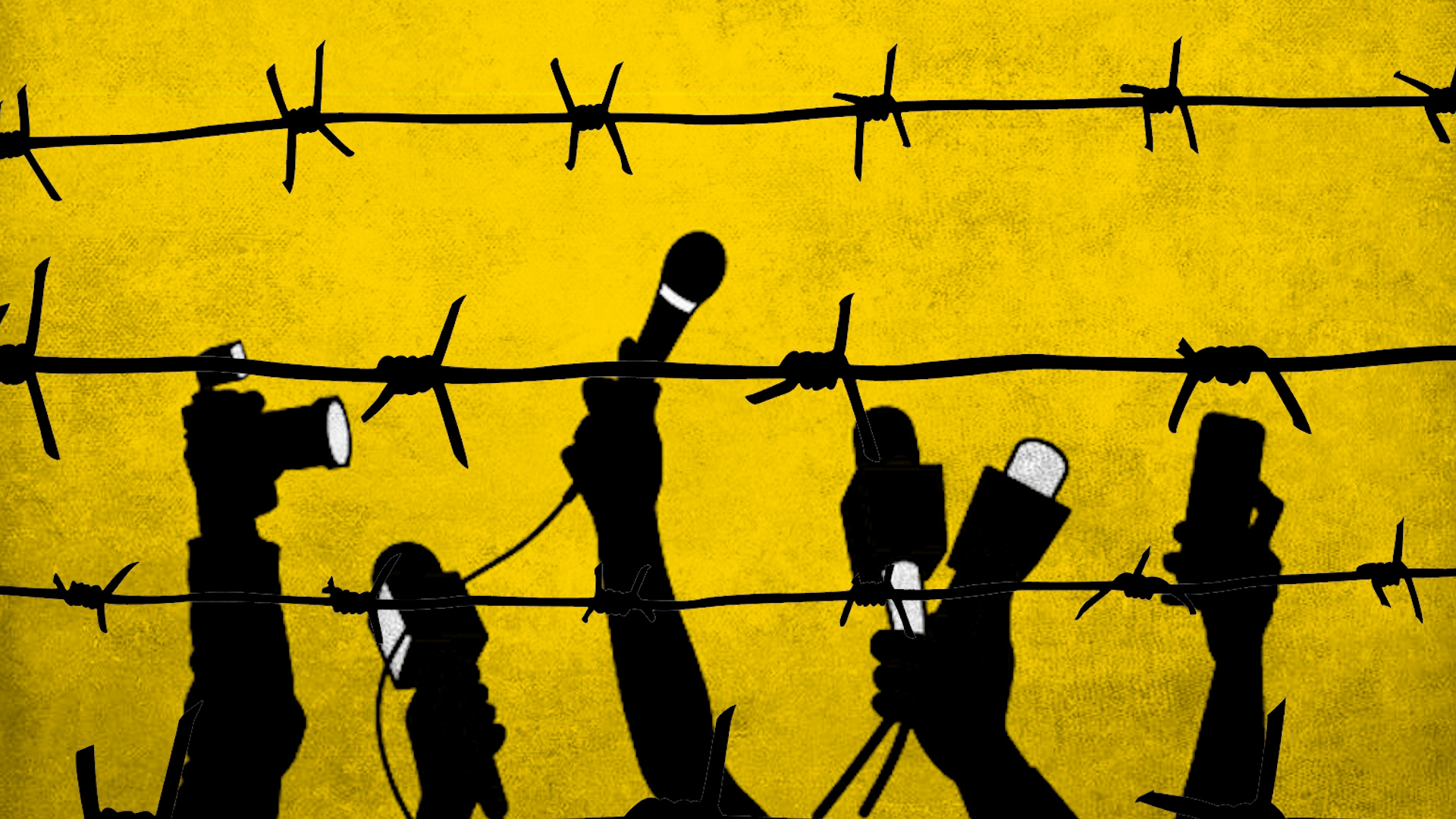 Four years ago this month, Gauri Lankesh was assassinated by a man with alleged links to Hindutva organisations. Gauri was a journalist and an activist who constantly critiqued communal politics, caste system and Hindu fundamentalism. Her life and works are a symbol of freedom and fearless journalism. Her assassination was not simply an attempt to silence her but also to send a threatening message to anyone who dares to speak truth to power. The attack on her also betrayed the power that real, fearless journalism carries.  
Upon Gauri's death, feminist sociologist Kalpanna Kannabiran said, "Gauri's assassination is an unprecedented assault on a free press. More direct than ever before. It is a warning of what lies in store for all those committed to free speech." These words sound prophetic today. Four years since Gauri's murder the independent media and journalists in India face a constant threat not only in the form of physical attack on journalists but also as harassment of journalists and media organisations, legal cases including under serious offences such as sedition, interference in the freedom of press through regulations and compliances in the form of the new IT rules for digital news media portals. The situation is even more dire in Jammu and Kashmir, where journalists are routinely harassed by the police and local authorities, detained under draconian laws such as UAPA.
Two years in a row since 2020, India has been ranked 142 in the world press freedom index compiled by the Paris based NGO, Reporters Without Borders (RSF). The recent 2021 report by RSF states that India is one of most dangerous countries in the world for journalists trying to do their job properly. Among the problems faced by journalists in India, stated by RSF, are political violence against reporters, ambushes by political activists, criminal prosecutions to gag journalists, coordinated hate campaigns waged against journalists. RSF also states that "Ever since the general elections in the spring of 2019, won overwhelmingly by Prime Minister Narendra Modi's Bharatiya Janata Party, pressure has increased on the media to toe the Hindu nationalist government's line. Indians who espouse Hindutva, the ideology that gave rise to radical right-wing Hindu nationalism, are trying to purge all manifestations of "anti-national" thought from the public debate." According to the data by the Committee to Protect Journalists (CPJ), a non-profit organisation, 53 journalists have been killed in India since 1992. 
Last week the police along with paramilitary forces raided houses of four journalists from Kashmir — Hilal Mir, Shah Abbas, Azhar Qadri and Showkat Motta. The police also confiscated mobile phones, laptops and some important documents of these journalists and from their family members during the raid. On September 10, offices of two news media platforms, Newsclick and Newslaundry, were subjected to a "survey" by the Income Tax Department. Both the news media portals are known for their critical questioning of the government. The IT department took email dumps of the Editor-in-chief of Newsclick and some documents from the office. The Editors Guild of India and Delhi union of journalists have issued statements condemning the actions of the IT department, which were clearly intimidatory in nature. The Guild also expressed concern regarding the confiscation of the material and stated that, "The Guild is deeply concerned that such indiscriminate seizure of journalists' data, which could include sensitive information, such as the details of sources, stories under works and other journalistic data, is in violation of free speech and freedom of press,"
In a country where the safety and independence of journalists and media organisations is constantly under threat in multiple ways, the space for free flow of information is blocked and democracy is under threat.