In another blow on academic freedom, the Oversight Committee of the Delhi University removed two dalit authors — Bama and Sukirtharani — from the English syllabus. The Committee also decided to remove author Mahashweta Devi's story Draupadi from the syllabus.
The Indian Cultural Forum condemns this evident exclusion of women writers and marginalised voices from curriculum.
Speaking with the Indian Cultural Forum, the dalit Tamil poet said, "Our writings have been removed from the syllabus of the English literature studies of Delhi University, despite opposition from the majority of academic council members. Our writings stand in solidarity with the oppressed, marginalised, adivasi and tribal people. Our voices (Bama and mine) are from the oppressed community itself. I consider the removal of our works from the syllabus as destroying the representation of oppressed community. By removing our writings, it is proved to the world that our works are so powerful. We will continue to write more vigorously."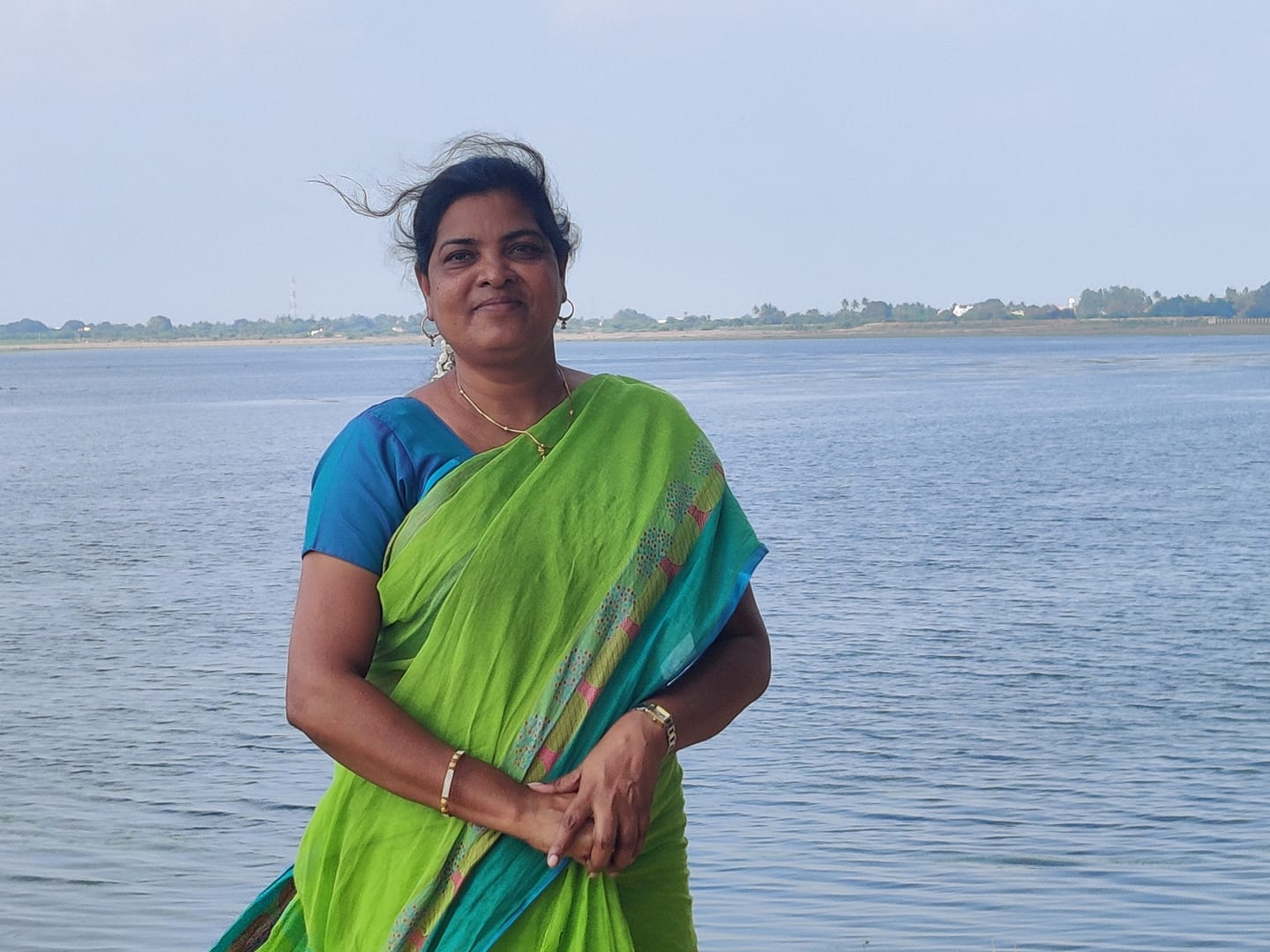 Kaimaaru (Debt)
[Translated into English by Vasantha Surya]
A piece of hide
sewn into the base of the basket
she sets out.
The blunt-edged, scrap-iron sheet
piled with gathered ashes
is heavy in her arms.
Behind a house that's fit to split
with too many people in it
she goes–stops there,
her eyes falling on a square
iron sheet
swinging from a nail.
Raising it with one hand
she throws a handful of ashes
inside.
And then,
scraping her forearm on the hole's
jagged edges, she
sweeps and scoops, sweeps and scoops
from left to right
tilting it
into the basket.
And when
it's full, and heavy on her head
with the back of her hand
she wipes away
yellow water
streaming down her brow.
And then,
with easy grace
she goes her way.
What I can do for her,
is
not to defecate
once.
Infant Language: Sukirtharani reads her poem
Sukirtharani grew up in one of the ten dalit families of a village called Lalapet in the Vellore district of Tamil Nadu. Her grandfather played the parai and her father worked as a labourer. As a child, she wasn't very comfortable with her identity but she turned all her thoughts and questions into poetry. Today, she is a fierce and fearless dalit feminist poet.