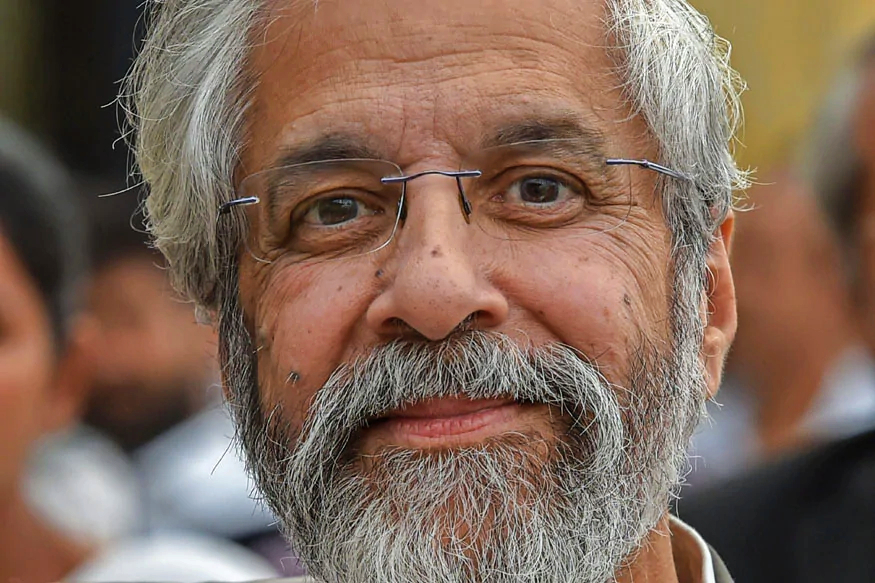 Erosion of freedom of speech and expression is leading to the gradual destruction of the human right to dissent and protest. "This lethal cocktail is adversely impacting the liberty of all those who dare to speak up," said former Supreme Court judge Madan B Lokur.
Justice Lokur was delivering BG Verghese Memorial Lecture on 'Preserving and Protecting our Fundamental Rights Freedom of Speech, Expression and the Right to Protest', organised by the Media Foundation here on Monday.
In a scathing attack on the growing attacks in the country on "one of most precious fundamental rights", the retired Supreme Court judge said that Article 21 of the Constitution, the right to life and personal liberty was under a silent threat.
"…We all know the consequence of losing our liberty – simply put, we will cease to be a democratic republic," he said.
While pointing out that fundamental rights cannot be "absolute", Justice Lokur said the Constitution of India had placed "reasonable restrictions" on the exercise of right to free speech in the interests of the country's sovereignty and integrity.
However, he pointed out that "these restrictions can be imposed only by law enacted by Parliament and the restrictions have to be reasonable."
Pointing out that "subjective satisfaction" had taken over in interpreting law of late, Justice Lokur said: "Our freedom of speech is being eroded and mauled through twisting and turning the law if not abusing it altogether."
In the backdrop of a spree of sedition charges being slapped on activists, journalists and various dissenting individual, Justice Lokur condemned the "weaponisation" of this law, saying that in his opinion "one of the worst forms of curtailment of the freedom of speech is charging a person with sedition."
Citing the Kedar Nath Singh v. State of Bihar case in 1962, Lokur said the Supreme Court had clearly laid down the law in this regard, holding that "a citizen has a right to say or write whatever he likes about the Government, or its measures, by way of criticism or comment, so long as he does not incite people to violence against the Government established by law or with the intention of creating public disorder."
Justice Lokur, who was among the four Supreme Court judges who held an unprecedented press conference in January 2018 indicating that "all was not well" in the apex court, said the 1961 judgement had also made clear distinction between freedom of speech and sedition.
"…Depending on the occasion and context, when a speaker raises a slogan at a public gathering of supporters by shouting goli maro a charge could possibly be laid of tending to incite violence or incitement to violence and raising a public order issue rather than a law and order issue. The distinction is quite clear. And should be clear to any policeman and Magistrate," he said, adding that "unfortunately the distinction is being lost sight of by the establishment."
Justice Lokur also aired his views against recent "new methods" of silencing speech, referring to the contempt of court case against senior S C lawyer Prahsant Bhushan for his tweets.
"In recent years new methods of silencing speech have been introduced: attribute something to a speaker that he or she never said. I find this simply amazing. Try and visualize a police complaint filed against you for something you never said and you are kept in jail for several months and eventually set free after litigating for your rights. Imagine the trauma that you and your family would have to go through and on the other hand, the police get away without even a censure," he said, citing the case of Dr Kafeel Khan.
He said the National Crime Records Bureau had started keeping a record of sedition cases in 2014 and every year has seen a spike in sedition cases.
"The number reached a high of 70 cases in 2018. Figures for 2019 recently released by the National Crime Records Bureau reveal that 93 cases were registered – a 30% increase. Almost every State seems to have weaponised sedition as a means of silencing critics and the numbers are increasing" he added.
In the context of freedom of speech, Justice Lokur also spoke about "unenviable record of stifling freedom of speech and expression through the maximum number of internet shutdowns for prolonged periods in any vibrant democracy."
Justice Lokur said was time for the establishment to realise that the people of this country mean well and as in any democracy, there are bound to be different points of view. "These must be respected — otherwise the fabric of our society might disintegrate, and fraternity, one of the key words in the preamble to our Constitution might just become another dead idea."