Since March 28, Sudhanva Deshpande has been recording a poem a day, Virkein Dhar has been making an artwork for the poems as she receives them every day, and Vinutha Mallya has been putting them up as podcasts.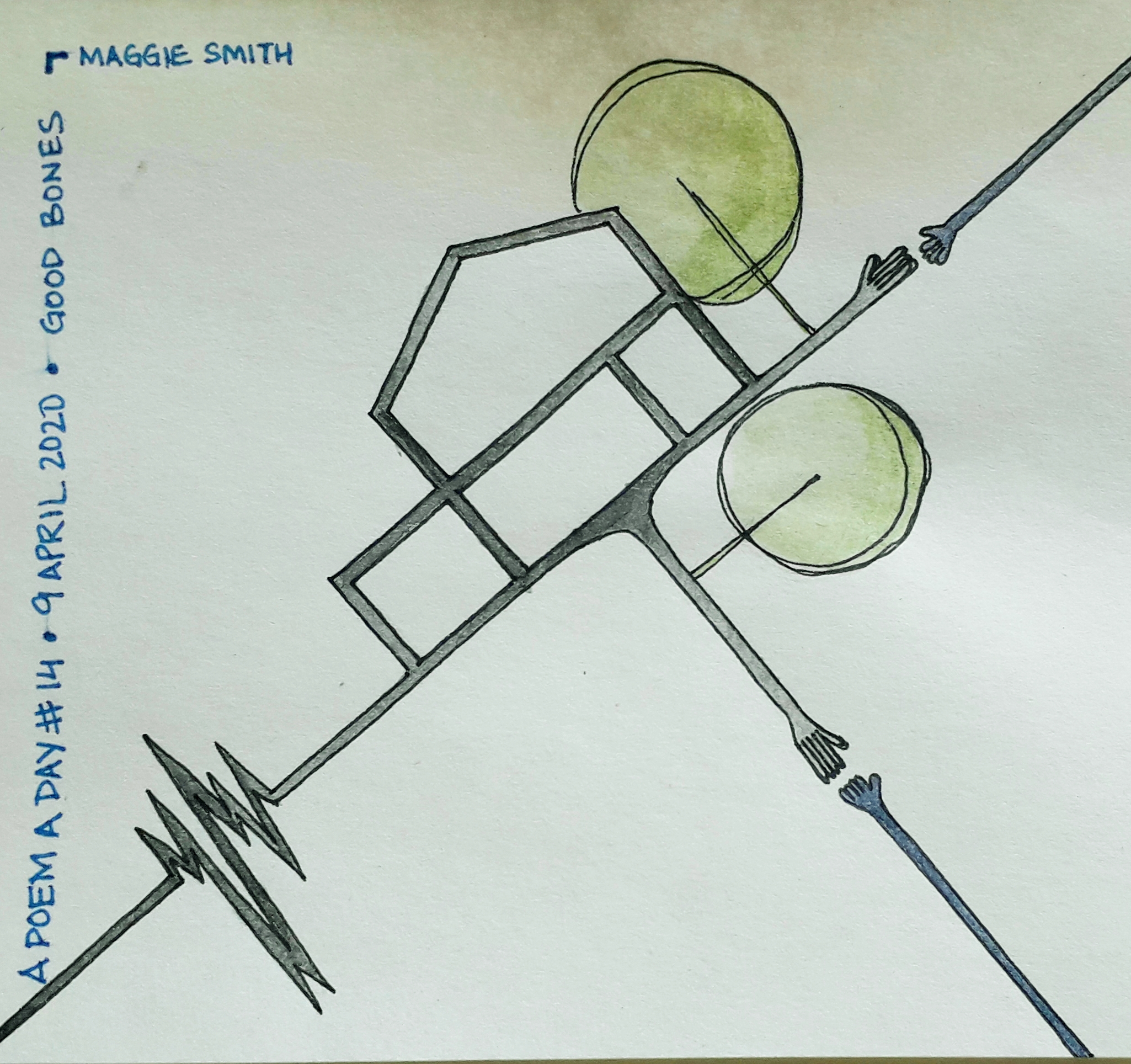 Listen to "#14. Good Bones | Maggie Smith" on Spreaker.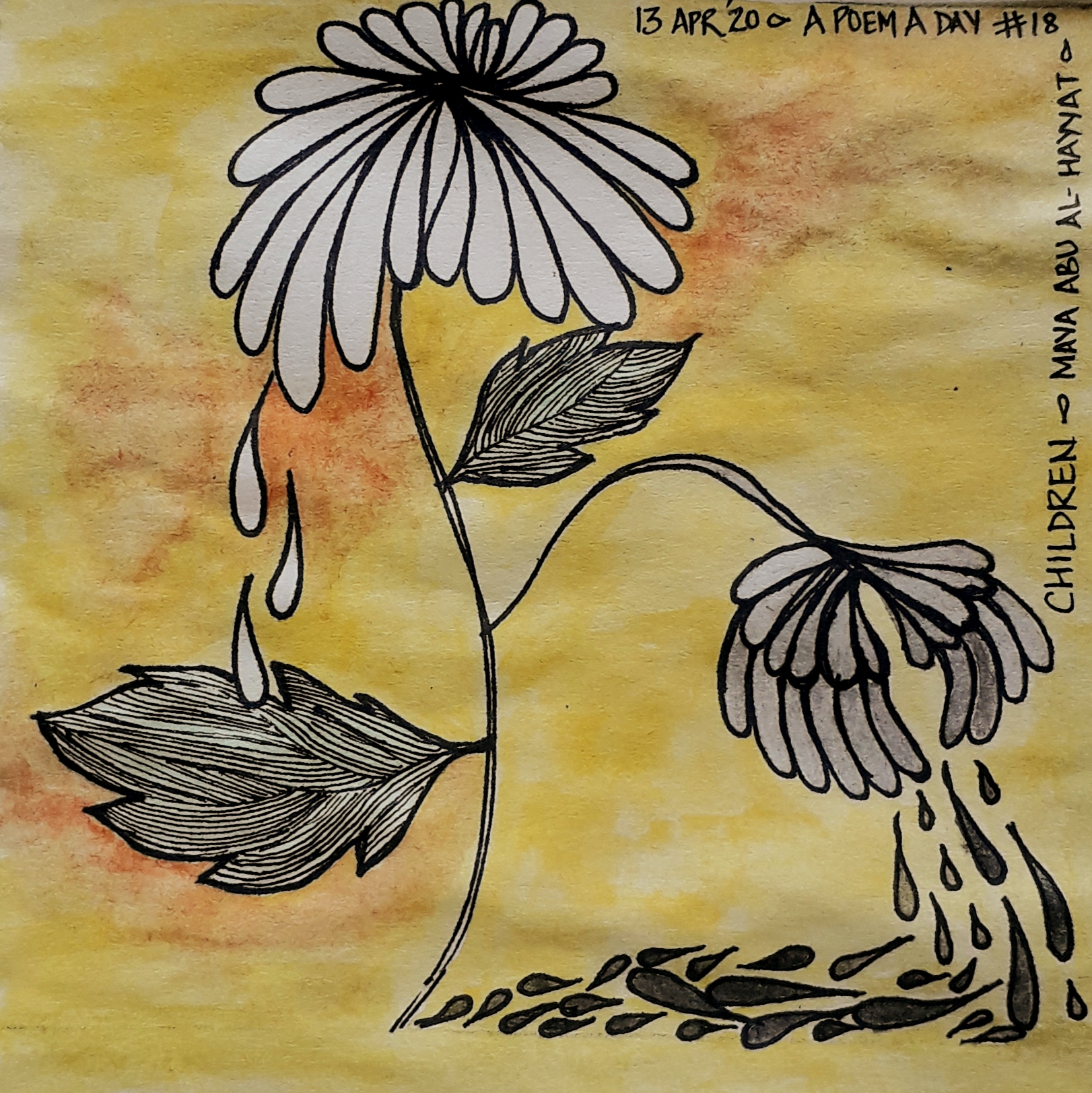 Listen to "#18. Children | Maya Abu Al-Hayyat" on Spreaker.
For more artworks and recordings and to read Sudhanva Deshpande's account of how this initiatiative developed into a collaborative project, click here.
See the second part of this series here.
To be added to the broadcast list, follow Sudhanva Deshpande on Instagram (@sudu26) or Facebook.
Images © Virkein Dhar.