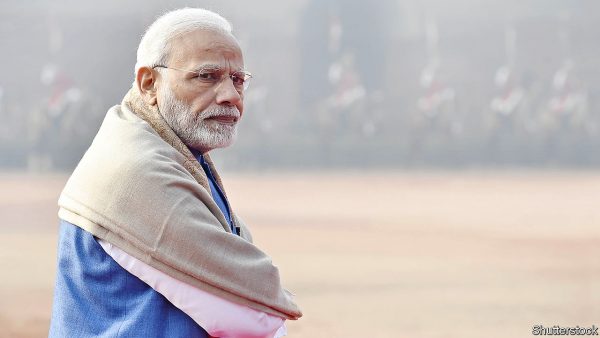 On March 19, Prime Minister Narendra Modi addressed the country on the ongoing COVID-19 pandemic. The whole country, worried and troubled by the approaching disease, was expecting the Prime Minister to offer not just solace but reassurance and confidence that the country's resources would be pitched into fighting it back. It was important, people thought, that the elected leader of the country was addressing them at this time. They wanted solutions, a plan for the future that would lift sagging spirits.
Although Modi tried, the unfortunate limits of his vision became starkly clear. The fundamental premise, the running thread, of his speech was that people need to change their behaviour, and that this change would see India through the pandemic.
Modi listed out nine basic things that people should do individually. These included staying at home, not going to crowded places, not visiting hospitals unnecessarily, not hoarding essential items, etc.
He loves grand events, and so he announced a one day "Janata Curfew" this coming Sunday, when the whole country should stick to their homes. And, lest this goes unnoticed, he asked people to step out at 5 o'clock in the evening just to indicate their gratitude to service providers.
It's possible to think that all this is not wrong is it? True. But it is the omissions that are striking and tragic, as the leader of the world's second most populous country squandered an opportunity to commit himself and his government to anything.
What About the Govt?
In the weeks since the pandemic has started spreading – and now exploding – across the world, it has become clear that governments have a critical and exclusive role to play in fighting back the disease. Besides restrictions on movement through various means, it is the government which has to organise the response, whether it is mass screening, tracing contacts aggressively, ensuring that all those affected immediately get the best medical care, taking care of families suffering economic or emotional distress, helping economic activity to sustain itself, and a host of other tasks.
The pandemic was first noted in January definitively, in China. Since then, vast experience has accumulated on what should be done, and what should not be done. China and South Korea offered very clear lessons of how to fight and control COVID-19. Much has been reported about it and surely Modi is himself aware, as was hinted in his speech.
Conversely, the horrendous results of any delay or misplaced priorities are also there for all to see, as in Italy, where the death toll has crossed China's in a quarter of the time. The US complacency in the initial days has been replaced by some urgency now, but the cost has been paid.
The Omissions
Yet, Prime Minister Modi, did not say a word about pumping in money to do the most basic things. He didn't mention strengthening the healthcare system, he didn't announce any funds to save families or businesses in distress (except setting up a task force to find out what can be done!), he didn't have anything to say about ensuring food through the public distribution system – nothing. He had urgent words for the people to take care of themselves, not to hoard because supplies are there, that's all.
The Prime Minister had no plan for containment, except asking people to stay at home. Nothing about mass screening, nothing about boosting testing infrastructure, nothing about ensuring that people follow the guidelines.
He advised employers, mainly domestic employers, not to cut wages. But for 93% of India's workforce that works in the informal sector with no rights of leave, forget medical cover, how this is going to take place only Modi and his government know.
The Prime Minister displays a lot of enthusiasm for science and technology – Apps and databases of personal information and space missions and advanced armaments are his favourite things. Yet, he had no word on research on the new virus, nor any plan for it, leave aside funds.
The Kerala Example
The Prime Minister didn't even mention the exemplary work being done by the Kerala government, with 25 positive cases at last count, in battling COVID-19. From testing to quarantines to tracing and medical help, the Kerala government has initiated help for families affected, provided nutrition support at home after Anganwadis were closed and mobilised people at large in implementing all government measures. It has initiated mass awareness programmes. Compare this to Modi's call to come out in balconies to applaud service providers? Kerala, which has announced a Rs 20,000 crore package, could be held up as a lesson, but that would be politically unacceptable to our Prime Minister.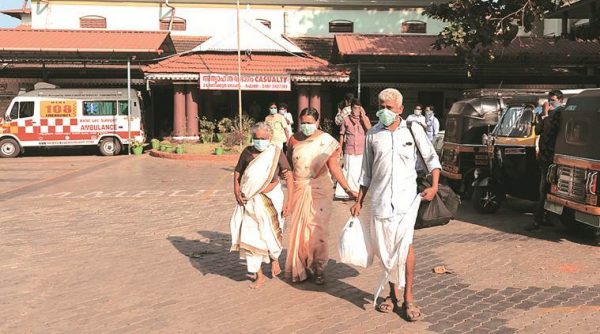 Hints of Obscurantism
Despite all this inconsequential sermonising, Modi couldn't resist taking a swipe at science by saying that science has no definitive cure till now. In letter this is correct. It is also correct that there is no vaccine.
But it is only science that has discovered the characteristics of the virus, identified its structure, worked out how best to tackle it, and it is science that is going to ultimately conquer it. This was a golden opportunity to reassure people that science is on the job and a solution is in the offing, through international cooperation and breathtaking speed. But Modi couldn't manage to say this, caged in the ideology of the past where people fought diseases by exercising restraint and maintaining faith – and of course, died in the millions.
At the end, Modi couldn't also restrain himself from saying that the Hindu festival of Navratri is coming up in April and that it is marked by 'shakti upasana' that is, the worship of power. His point? That he wished that such strength or power would take the country forward.
Why is there any need to bring this in? The festival is not even marked by all Hindus, leave aside those from other faiths. And in any case, can faith fight the coronavirus? Maybe it is the heart of this heartless world, the sigh of the oppressed, as famously said, but isn't this anything but the final shrugging off of responsibility of the government that Modi himself leads.
History will remember this speech – and all its implications – as one that failed the people of India, as they braced for one of the worst calamities to hit humanity.