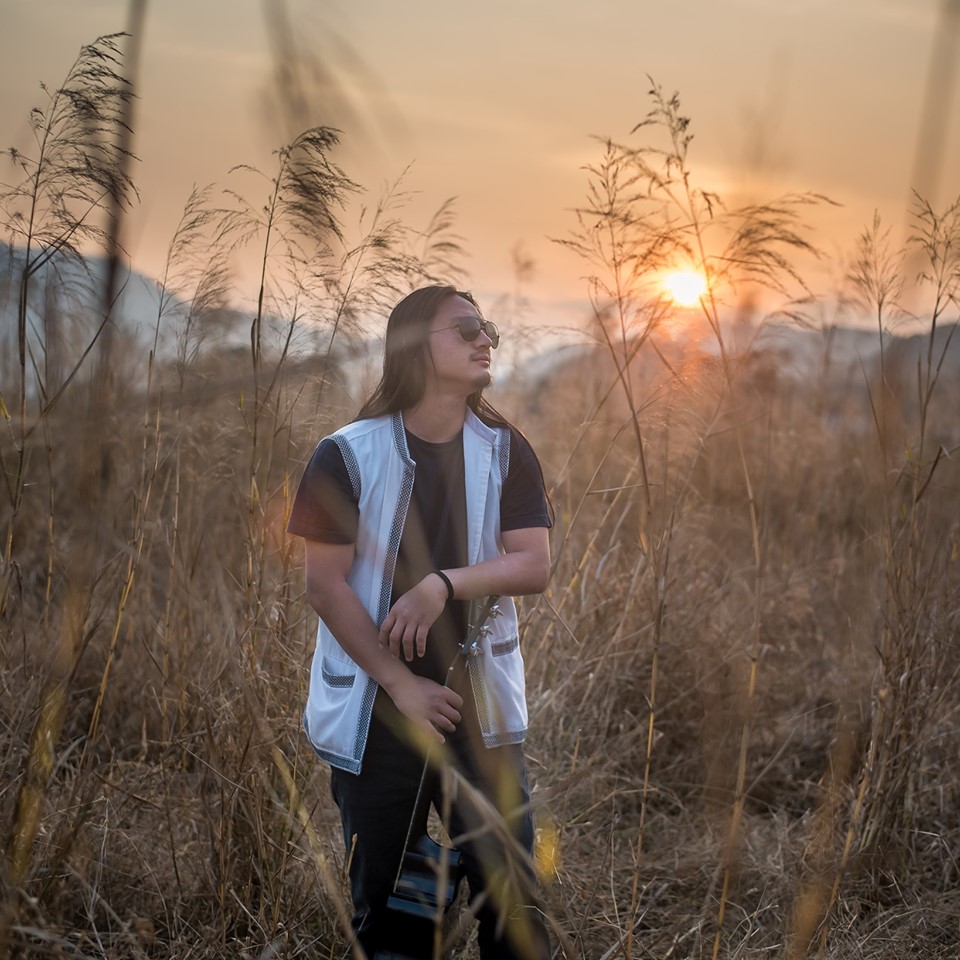 It is not unknown that the advent of modernisation and the introduction of a "modern" way of life comes at the cost of discounting indigenous culture. The acculturation of youth in Arunachal Pradesh succumbing to westernisation is no surprise. So how does a community maintain an identity in an increasingly globalised world?
For David Angu, who is also the lead vocalist of the rock band Soul of Phoenix, preserving the rich oral traditions of the hill tribes of Arunachal Pradesh is an important mission. To execute this, he has started his project 'David Angu & The Tribe' with the goal of blending contemporary music with traditional folklore. He has been in the North East music circle for a while now and as part of this project, he is also collaborating with other upcoming artists in Arunachal Pradesh. He hopes to motivate people to work together and struggle for a common goal—preserving the rich oral history of the tribes of Arunachal Pradesh before it disappears.
David Angu released the project's debut song "Ho Delo" in October.  With more than 500 views on its first day, "Ho Delo" has received a warm response.  The ballad is a reminder of our responsibility to cherish the traditions and keep them alive no matter where we go in life.
Ho Delo means cheers in Galo language. The song "Ho Delo" echoes the age old traditions of the Galo tribe of Arunachal Pradesh. Traditionally, Ho Delo is sung in groups to encourage people and prepare themselves for important events. The events can vary from rituals relating to rites of passage, gathering the courage to face unforeseen circumstances such as hunting and foraging in the wild, getting ready for a fierce battle with the enemy tribe, etc.
---
Also read: Birth of the Wangcho script: An effort to preserve Arunachal Pradesh's Wangcho culture
---
The Galo tribe of Arunachal Pradesh has a rich tradition of oral folktales passed from one generation after another. Most of the themes of folk culture consist of stories revolving around the importance of nature. They view themselves as a "community of beings" instead of a "possessor of nature". The folk culture puts emphasis on establishing a harmonious relationship of humans with nature, with each other, and with the supernatural, for a peaceful existence. A folk theme like "what is the worth of living a life where nature is dying" is a reminder that our existence on earth should not be consumed by material culture.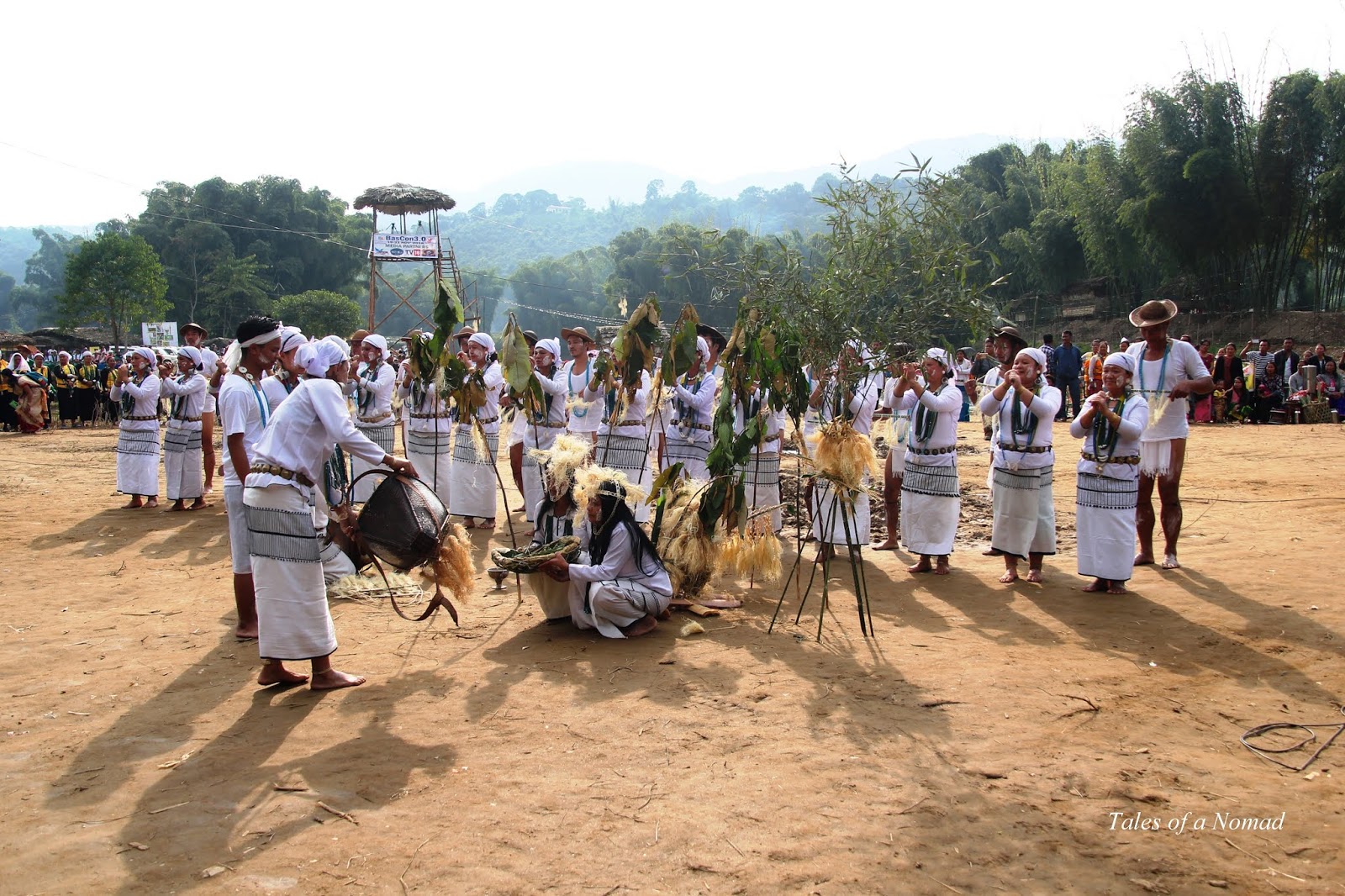 Image Courtesy: Tales of Nomad
Galo Tribe of Arunachal Pradesh
Speaking to the Indian Cultural Forum (ICF), David Angu said, "The folktales are a rich database of traditional wisdom on life our ancestors left for us.  The older generation in my native village Angu (West Siang district) sing Galo folktales to teach children. It is the melody that makes children take an interest in this traditional knowledge.  So, after playing classic rock and glam rock for a few years, I decided to blend modern rock with traditional tribal folklore. That is when I started "David Angu & the Tribe". The project is dedicated to exploring the tribal folk melodies from tribes of Arunachal Pradesh and playing them in a modern musical style the younger generation would prefer".
---
Also read: Singing opera in Khasi: The Shillong Chamber Choir
---
David Angu also told ICF that he is "very inspired by African blues. The plantation workers would come home tired after a hard day's work. With time they improvised it by creating a unique characteristic vocal style of the blues. Today, African blues is one of the most popular music genres for its beauty lies in the rawness of the music evoking spirituality and a high intensity of emotions. I want to apply the same on the tradition of singing folktales among the hill tribes".
Commenting on his future projects, David Angu said, "I feel that the traditional folk melodies will die a slow boring death if not improvised to suit the taste and preference of the younger generations. Simply lecturing them is not going to make the young people take the effort to preserve their folk music either. That is why we decided to blend the traditional folk music with modern elements of music. We are currently experimenting with other genres of music such as jazz, blues, rock etc. to see how it blends with the traditional art form".
---