This year's MTV India Music Summit held in Jaipur featured parts of "Sohlyngngem", an opera song in Khasi, performed by the phenomenal Shillong Chamber Choir, surprising most of the audience. A tribute to the Khasi language, this three-and-a-half-hour majestic work is an effort by 49-year old Neil Nongkynrih, composer and founder of the Shillong Chamber Choir, to promote this nearly extinct language of the Khasi hills. Drawn from a local Meghalayan tale, partly fable and partly history, "Sohlyngngem" is a wonderful medley of Western classical music, folk tunes, and Indian classical interludes.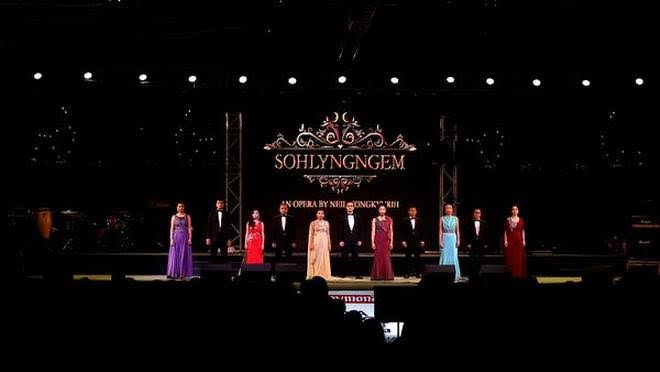 Image courtesy: The Hindu
Khasi language is spoken by the Khasi tribe, who are inhabitants of Meghalaya, the hilly districts of Assam and parts of the Indo-Bangladesh border. Although Khasi was withdrawn from the UNESCO list of endangered languages in May 2012, the language is slowly losing out to "Khalish" – mash of English and Khasi, spoken by the youth of the community, making it difficult for 'authentic' Khasi to retain its pride of place. Recognising this, the 25-member choir group has taken it their mission to popularise the language within and outside the region.
William Richmond Basaiawmoit, the lead singer of the Shillong Chamber Choir, spoke to the Indian Cultural Forum (ICF) about the group, Khasi language and why opera.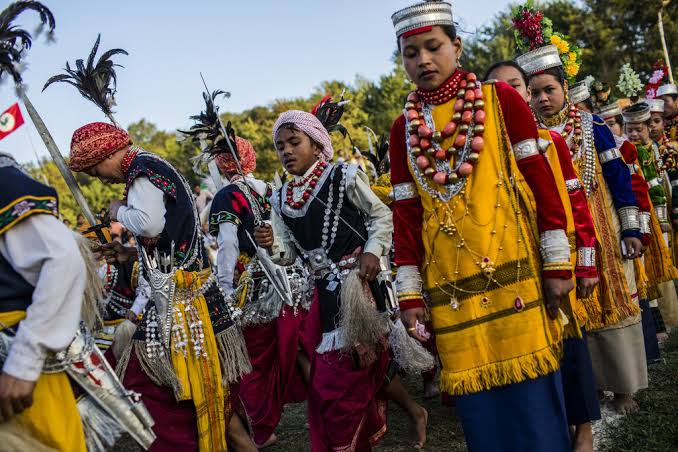 Image courtesy: Utsavpedia
"Sohlyngngem": The realisation of a dream
William told ICF that it was Neil Nongkynrih's dream to compose an Khasi opera since 2004. Although the choir had been performing in Khasi, "Sohlyngngem" will be their first opera in Khasi.
"We had been performing operas in Italian, French and most other Western languages. When this thought struck us, we thought, why not perform an opera in Khasi! Khasi is not only rich in folklore but is also a beautiful language, with gentle, soft vowels and consonants that work perfectly for operas" added William, who also studied music at the École Normale de Musique in Paris.
The beauty of opera music
"Opera is one of the finest art forms humans have created. It tells stories through singing, drama, action, words and music. As Neil grew as an artist, composer and a human being, he decided to use this magnificent art form as a medium to promote Khasi through its tear-inducing harmonies and melodic splendor.
---
Also read: Birth of the Wangcho script: An effort to preserve Arunachal Pradesh's Wangcho culture
---
"Although sticking to the orchestra of opera, we blended technology using magnificent visuals and English subtitles for Khasi. It received a raving response. In fact, an artist at the Summit volunteered to learn Khasi and perform in the language to inspire others in preserving this vulnerable tribal language," said William.
Opera for the commoners
William disagrees with those who consider opera music as part of a refined "high culture" of the rich. He calls this a "misrepresentation" and "sheer snobbery that only harms the art form.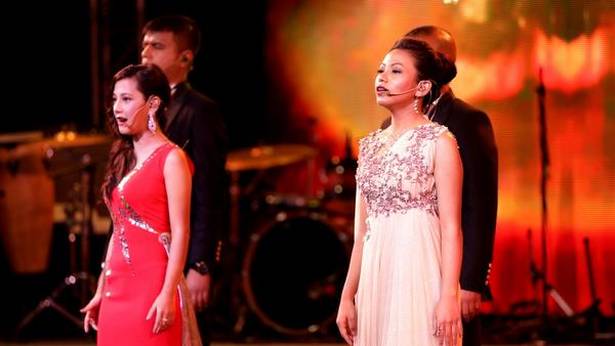 Image courtesy: The Hindu
For the group, opera cuts across class, caste and all other forms of societal barriers. "This is one of the reasons for us sticking to using opera to promote Khasi, despite it being an entirely new music form to our Indian listeners. We could have used other kinds of music to promote Khasi, but we believe the impact wouldn't have been this intense," said William.
---
---
He added, "Opera is more in-depth and provides an aesthetic, emotional experience unlike any other. When people hear that an opera will be performed in Khasi, it will certainly stir an interest about the language itself among its listeners."
"Opera is about stories, musical melodies, love, desires, ambition and human frailties, to which anybody can relate" says William. "We want to make this deep art form reach people. In fact, whenever we rehearse the opera at my Shillong home, our helpers join in too, for they enjoy it as much as we do".
"To reach out to common people, we plan to use social media platforms, through the radio and also make a film on Sohlyngngem. We find it extremely important to preserve this vulnerable culture in every Khasi household."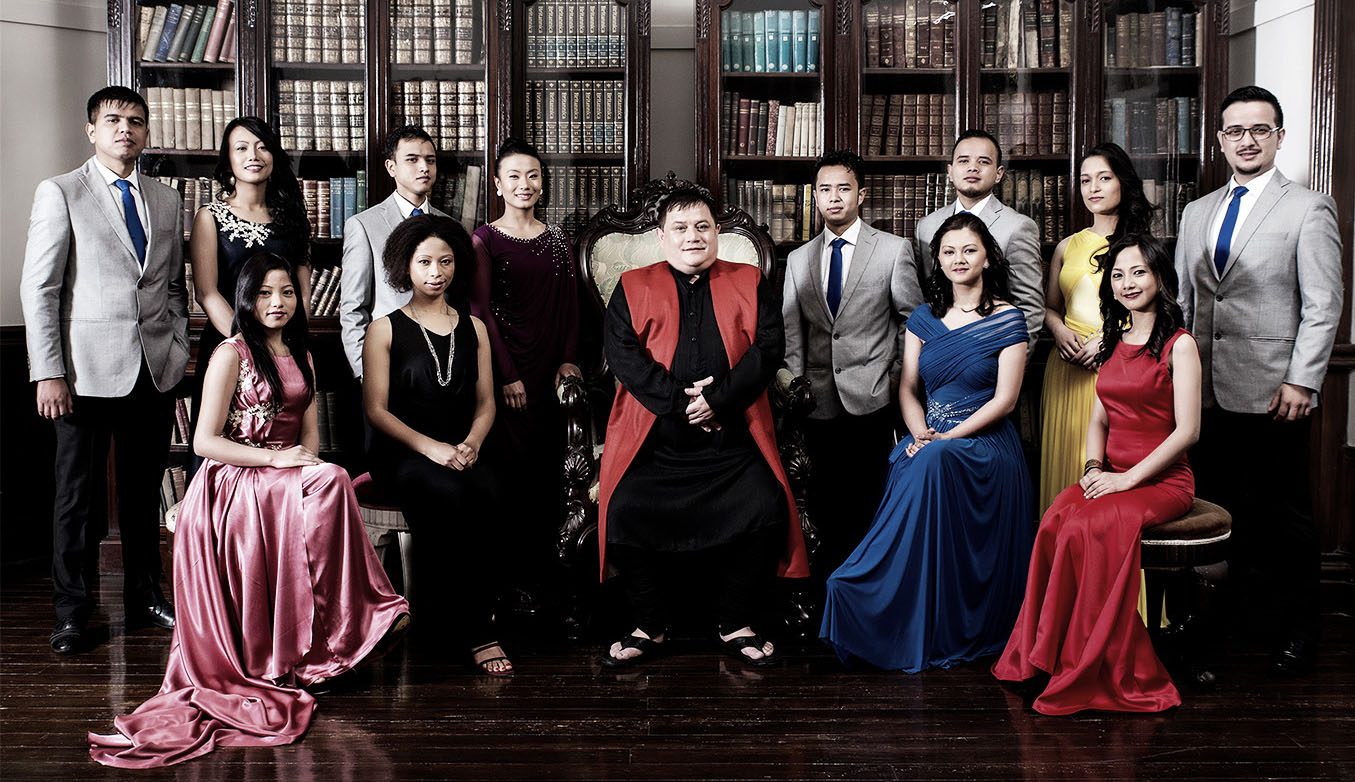 Image credit: Shillong Chamber Choir
Shillong Chamber Choir as a social movement 
The choir sees itself as a social movement. "This is why we refused to give in to big commercial offers from the entertainment industry. We view ourselves as music ambassadors of Meghalaya and India. It is a huge responsibility, since many youth look up to us. One of our ideals is humility and we want to ask our people to always remain humble and grounded to their culture. This is why we are based in Shillong, our hometown. This way we are able to maintain a fine balance between commercialization and maintaining the group's integrity".
When we asked him about what's coming up for the group, William said, "We take our goal of promoting Khasi very seriously. Apart from "Sohlyngngem", we have more projects lined up. One of them is to compose a Khasi song on our land, Meghalaya, and its unique heritage".
---