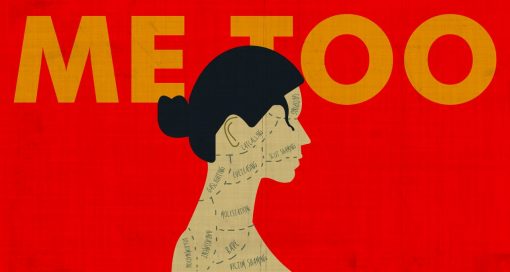 The #MeToo movement may have started recently, but it is not new to India. The fight against sexual harassment began when Bhanwari Devi, a saathin in a village in Rajasthan, was raped for doing her job — stopping child marriage. Every working-class woman, like Bhanwari Devi, has a #MeToo story to share. Job insecurity, low wages — upon which her entire family is dependent, no social security benefits, and added to which are caste and class oppression. This silences women workers from speaking about their experiences of sexual harassment.
The #MeToo movement is not lead by any particular woman. The women participating in it to call out their perpetrators are owning the movement as theirs. This has displayed the exemplary solidarity of women fighting sexual harassment and exposing it for what it is. The movement has also demolished the lies around women when it comes to sexual harassment — that it happened because she was wearing a revealing dress, that she might have seduced him, that her character is questionable, that she asked for it, etc. It has showed us that sexual harassment is shockingly common and universal. It has also broken the myth that a woman loses her and her family's honour if she is sexually harassed. Women are standing up against their perpetrators against great odds and risks to their personal safety, job security, and mental peace.
Despite the Vishakha Guidelines and the Prevention of Sexual Harassment and Redressal Act of 2013, working class women have been fighting for redressal and justice when it comes to sexual harassment at the workplace. There are areas of workplaces which are diverse, invisible and taut with class, caste and gender prejudices which do not allow the law to penetrate. This is the case with domestic workers, street vendors, pourakarmikas (waste workers), construction workers, and others, where local complaint committees have been formed, but are constituted merely on paper. In such cases, the working-class women have been fighting against sexual harassment through their trade unions.
On the evening of November 03, 2018, the All India Progressive Women's Association (AIPWA), along with the BBMP Guttige Pourakarmikara Sangha, Garment and Textile Workers Union, Domestic Workers Rights Union and the KSRTC/BMTC/ NEKRTC/NWKRTC Workers Federation hosted a public programme called "#MeToo: Working Class Women Share" in Bangalore. Several women workers participated in the event and shared how the nature of their work and the work environments make it vulnerable to sexual harassment. The natural outcome of calling out their perpetrators is to lose their jobs instantly, and in most cases without any pay. Rathna, a pourakarmika, while sharing her experience said, "The supervisor in my ward stripped off his pants in public when we asked him for our wages which we weren't paid for five months". Tahira, a domestic worker, said that when her employer's son molested her and she complained, she was instantly removed from her job. Rajeshwari, who works in a garment factory in Hosur stated how the managers in garment factories abuse them. "I was told that I wasn't fit to work in the factory and that I should stand on the road to earn money. We are also exposed to physical assault due to the structure of garment factories and the way they are built," she said. Parveen, a mechanic with the BMTC, said that sexual harassment is not just rampant amongst bus commuters, but it is even more so for women bus conductors. "We have to deal with drunk men sometimes. We have thousands of rupees in our bags from ticket collection. If we create a ruckus about the harassment we face and lose the money in the scuffle, then we will have to pay BMTC from our pockets. This is why most women conductors do not talk about sexual harassment," she said and added that lack of toilets for women bus conductors at bus depots and bus stands also enable sexual harassment.
In the programme, members from the transgender community, sex workers and students also spoke of their experiences of sexual harassment. Sana, a transsexual woman, said, "I was sexually violated when I worked for a media company. I was removed from my job as they feared I would create noise about it. Members of our community cannot complain to the police because they also sexually abuse us. They say that we are meant to be harassed and violated. The #MeToo movement has not addressed concerns of sexual minorities or oppressed caste women." Madhu Bhushan, an activist, stated that one does not think of sexual harassment for sex workers. Parijatha of the Sthree Jagruti Samiti said that when they complained of several sexual abuse cases related to domestic workers, the officials of the Department of Women and Child Development reacted in an extremely insensitive manner. "They too are a prejudiced lot," she said.
The All India Progressive Women's Association plans to prepare a report from the experiences shared at the public programme on November 03, which will be submitted to the Karnataka government's Department of Women and Child Development, Karnataka State Commission for Women, the Internal Complaints Committees of Bruhat Bengaluru Mahanagara Palike and Bangalore Metropolitan Transport Corporation.
---
Disclaimer: The views expressed in this article are the writer's own, and do not necessarily represent the views of the Indian Writers' Forum.