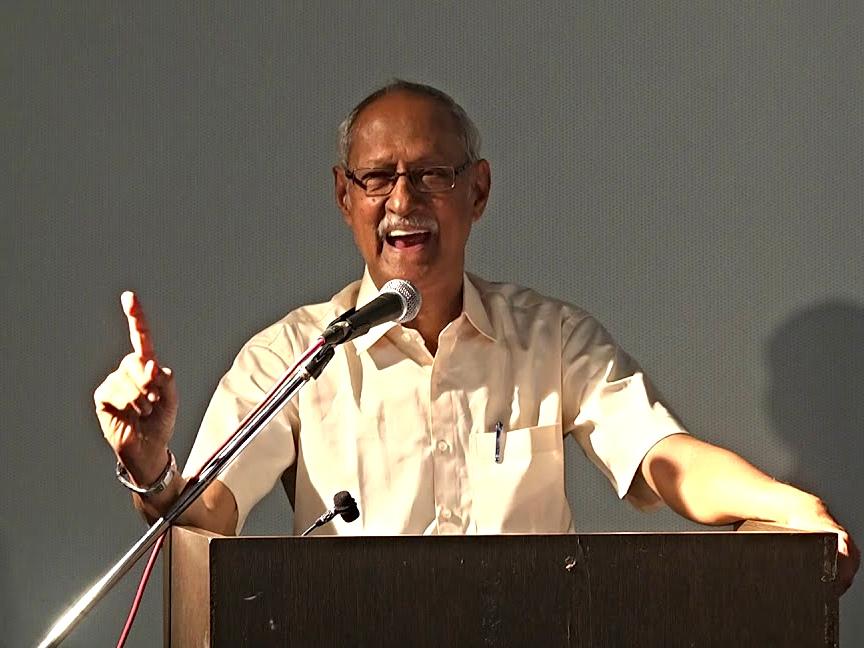 Dear Dr. Chandrasekhara Kambara,
President, Sahitya Akademi,
It is with a sense of considerable anxiety and dismay that we who belong to the community of writers, a community which holds fast to democratic and secular values enshrined in our constitution, have noticed recent developments relating to writers. We are specifically pointing to the news that Konkani writer and Sahitya Academy award winner, Prof. Damodar Mauzo has been so badly trolled and threatened that the Goa police on its own decided to provide him and his family police protection. It is inconceivable that a gentle, soft spoken man like Prof. Mauzo should earn the ire of anyone, leave alone the vicious lobby which is trolling him.
As you and the Akademi are well aware, this is not an isolated case. Only a week back the Kerala Sahitya Akademi winner S. Hareesh withdrew his novel Meesha, which was being serialised in Matrubhumi, because of threats to him and his family.
You will recall that many writers, artists and scholars had protested in 2015 when Prof. Kalburgi was killed and the Akademi did not take a bold, public stand in the matter. We hope this would not happen in your dispensation and that this big literary institution will take a brave stand now. We expect the Akademi to condemn this crude assault by lumpen elements against the person and dignity of writers, thinkers and artists and their families. The Akademi needs to extend all possible support to Damodar Mauzo, S. Hareesh, and all writers being victimised in the name of religion, ideology or under any other pretext.
Thank you,
Keki Daruwalla
Nayantara Sahgal
Githa Hariharan
K Satchidanandan
Shashi Deshpande
Sara Joseph
Manohar Shetty
Ritu Menon
K Srilata
Hansda Sowvendra Shekhar
Reginald Massey
Meena Alexander
Arundhati Ghosh
Chandan Gowda
Dona Mayoora
Ananya Vajpeyi
Susie Tharu
Samik Bandyopadhyay
Jerry Pinto
Kavitha Muralidharan
Shanta Gokhale
Amarjit Chandan
Atamjit Singh
Shoma Chatterji
Sunil P Elayidom
N.S. Madhavan
Geetanjali Shree
Nabaneeta Dev Sen