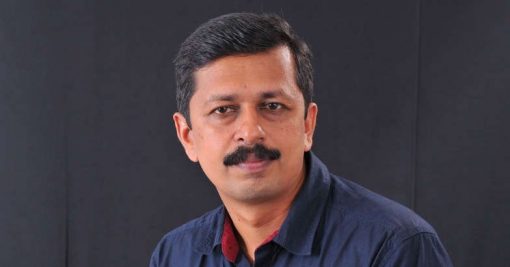 Writers from across languages such as Hindi, Punjabi, Bengali, Tamil, Telugu, Marathi, and English have come out in support of S Hareesh, the 2018 Kerala Sahitya Akademi winner who withdrew his novel following attacks from certain Hindu right-wing groups in Kerala.
Hareesh's novel Meesha was being published serially in Mathrubhumi. After three instalments had been published, he started receiving threats by Hindu right-wing activists on social media. He had to eventually deactivate his Facebook account.
According to a Press Trust of India report, Malayalam writers M Mukundan, K Satchidanandan, Anita Nair, Unni R and K R Meera have publicly extended their support to the writer.
The support, however, has been widespread. The Indian Writers' Forum released a statement that included writers, critics, and academics.
The right-wing groups claim that Hareesh has hurt their "sentiments" through his novel. Marathi playwright and novelist Makarand Sathe said, "This 'hurt feelings' syndrome has to end. Freedom of speech and thought includes freedom to hurt feelings. If it does not, it is not freedom at all. Freedom seems to have become even more elusive in the last four years."
Tamil writer Ambai said, "I believe firmly in freedom of expression and don't believe in raising a protest for 'hurt sentiments'." However, she added that "this should apply to writing or creating a work of art which refers to any community, group or religion. One cannot be selective in defending freedom of expression."
In 2016, Malayala Manorama, a media group in Kerala, had to recall the December issue of its magazine Bhasha Poshini after protests by Hindu and Christian groups in the state, according to a report in The Indian Express.
Michael Creighton, an American who has been living and writing about India for several years now, referred to the importance of debate and dissent in democracies: "Democracies everywhere depend on debate and dissent; they can only thrive when all people are allowed the freedom to express ideas without fear of violence. Attacking artists and writers who say uncomfortable things has a corrosive effect on society."
Bengali poet Hindol Bhattacharjee, held the current ruling government (led by the Hindu majoritarian Bharatiya Janata Party) responsible for such attacks and called it fascist. "Attacking our right to freedom of expression is a sign of direct fascism," he said. "I am against this. I am with those who oppose the intrusion of right-wing fascist extremism that essentially denies an independent voice in literature."
Literary critic and writer E V Ramakrishnan, who writes in both Malayalam and English, said, "I believe that Kerala has a strong tradition of guarding civil liberties of all sections of people. Literature is about expanding the choices available in the civil society."
Interestingly, the state government of Kerala, led by the Communist Party of India (Marxist), has come out in support of Hareesh. Pinarayi Vijayan of the CPI(M), the Chief Minister of Kerala, wrote in favour of Hareesh on Facebook yesterday.
Malayalam poet Kureepuzha Sreekumar said that Hareesh's decision was an unfortunate first in Kerala. He said, "S Hareesh's decision to withdraw his novel has come as a shock. It's the first time such an incident has happened in Kerala where a writer has felt compelled to withdraw his work. The recent incident is an example of the rising communalism in the state. We can't face such groups individually. They use every public platform, including social media, to threaten the writer. I too went through a similar experience earlier this year when some right wing groups threatened me and burned my effigy. These communal groups have no understanding of literature. They've made writers' lives miserable; we are living with constant fear. Nobody is being given the space to criticise religion. If someone does, then they're made to face the music."
Chandramohan S, who is from Kerala and identifies as a dalit English poet, said that S Hareesh is "one of the best contemporary Malayalam short story writers" and called the attackers "self-styled moral guardians". He said that these "moral guardians" are "resetting the rights won by subaltern sections of society".
Telugu writer Volga called it an instense of "street censorship" and expressed her dismay over the fact that it has happened in Kerala. "It is really sad that it happened in Kerala," she said.
According to Ramakrishnan, the problem arises when a work is read literally. "A work of art like the novel cannot be read literally, as its larger meaning may lie elsewhere in the layers of the narrative. In this particular case, none has read the entire novel and to jump to conclusions regarding the writer's intentions smacks of ignorance and arrogance," he said.
Poet Adil Jusswalla also had similar concerns: "By forcing the author to stop serialising his novel, there's no way he can prove that the words he makes one of his fictional characters say don't reflect his opinion. Denied the freedom to develop his narrative, he now has the words of one of his creations turned against him. It's easy to make a writer appear as a demon to the public. The very ease of it should shame us as a people."
Malayalam writer K P Ramaunni — who was in the news earlier in the year for donating his prize money to Mohammad Junaid's mother — also echoed Jussawalla and Ramakrishnan's words. He said, "In a literary work, the author creates characters that he may or may not agree with. It would be foolish to ascribe everything that's said by the characters are the author's own views. For example, in Ramayana, Ravana criticises Rama; in Mahabharata, Duryodhana questions Krishna. Does this mean that Valmiki criticised Rama or that attack Vyasa for questioning Krishna? All these are just fictional works of literature. Attacking a writer for something that a character said is mindlessness."
Ramakrishnan also pointed out that a situation such as the one created now corners a writer into an "either/or" situation which eventually muzzles intellectual thinking: "Those who muzzle the writer's voice succeed because their cynical disregard for basic values of civilised dialogue is cloaked in such terms — 'sense of hurt' or 'insult to a community' or 'desecration of something sacred'."
"We need to look beyond this binary and confront the cynical manipulation of the discourse of liberty and rights using language and media. Without falling into the trap set by the vicious use of social media and sensationalism, we need to distance ourselves from emotional outbursts. Let us accept that this situation reflects our combined failure as citizens of a republic and there is a larger task beyond merely taking positions."
He also stressed the need to look at the larger picture: "This is going to be a long drawn out battle and we need to devise new forms of intellectual discourses that will address the root cause of this malady that is plaguing Indian society at large. Let us not delude ourselves with the belief that a few statements of support or meetings will do the magic trick of transforming a society which has lost its moral fulcrum."
Ramakrishnan's concerns were shared by the poet and translator Vivek Narayanan who said that these threats are no longer an aberration to the rule, but the rule itself. He said, "It is shocking to find that such vicious, horrific threats have now become a regular, everyday go-to tactic. These are not 'Hindus defending their religion'— no, they are a gang of criminals, terrorists, manufacturers of outrage, opportunists looking for a fight and, indeed, also insecure cowards who care little and know little about the texts they purport to defend. These are the enemies of honest art and literature, of vigorous argument, of discussion, and finally, of thought itself. They are making us stupid: every victory of theirs takes the country further into a lasting darkness and blindness that we will struggle to recover from."
Writer and translator Sampurna Chattarji also said that there is a greater danger when people fail to understand the nuances of reading any work: "Where these is no ability to read literature with intelligence, empathy and open-mindedness; when worlds that are conjured through words become the object of ire while the worlds themselves continue their iniquitous existence un-critiqued, we know that reality itself is deranged. Reading is not an act restricted to the written word. Every day we read the world through a multitude of signs. Those who misread and malign books (or worse, malign books without even reading them) are illiterate in the largest sense of the word. Unschooled in the basics of humanity, they run riot in a wilderness of ignorance, fuelled by a rage that anyone might believe that literature matters, writing matters, or simply afraid, because writing holds the world up before our eyes and compels us to see what they would prefer we stayed blind to."
Writer Sumana Roy felt that a writer's work must always be open to criticism, but it is the text, and not the author, who can be the subject of the critique: "I would like to believe that the Right to Write is inextricably related to our urge to Write to Right, an ambition to correct, to write or create art that stems from an awareness, even a pain, to do with what we find wrong around us. That could be a political apparatus, an aesthetic, even groups or individuals displaying tendencies that do not agree with ours. Any form of art is a form of criticism, because the choice of a certain form over others available to us is a version of critique. Death, death threats, bodily harm – is this criticism of art? Facile as that might sound, I say this purposely – because it is the most basic principle of criticism that we have forgotten. To write back, to write against the text, to critique it, to show its flaws – attack the text, not its author."
Poet and academic K Srilata also complained of an atomosphere of "blandness and conformism": "A writer who does not engage deeply and thoughtfully with society, a writer without a perspective, is not worth reading. And yet, increasingly, we find ourselves in a climate that expects blandness and conformism, a climate that is blind to its own hyper-aggression and its culture of edging certain kinds of people out."
It is still unclear if Hareesh chose to discontinue publishing his novel, or if Matrubhumi buckeled under pressure and refused to offer its pages for publishing the rest of the novel. However, the manner in which the attack has been carried out has drawn parallels with the way in which Perumal Murugan was attacked two years ago. Murugan, who has come out in support of Hareesh in the statement released by the Indian Writers' Forum, announced on Facebook that he was going to withdraw all his books and never write again. But the Madras High Court came out with a judgement that requested him to "resurrect" the writer. Since then, Murugan has published several books.
The question of self-censorship is a vexed one. Chattarji addressed this, saying "Perhaps even worse than censorship is self-censorship. To bite one's tongue, to hang one's head, hide, obliterate, go under. In other words, to become the accomplice of the oppressor, by oppressing oneself, restricting oneself, maiming and gagging oneself. When writers see no other option but this silencing of the self, this surrender, the defeat is not the writer's alone, but a colossal and collective failure."
Nonetheless, academic Ananya Vajpeyi hoped that Hareesh too can publish his novel, and return to writing — as has been the case with Murugan — if he gets enough support. She said, "As a community of citizens, we have to stand by Hareesh and his editors at Mathrubhumi. If necessary, we have to move court to vindicate his right to write and publish freely, without fear or favour, as happened in the case of Perumal Murugan. The latter came back to public life, writing, teaching, speaking and publishing with a renewed energy and commitment to our democracy. Rather, Perumal Murugan has only become more inventive, more creative and more outspoken since his initial terrifying encounter with right-wing bullies, who repeatedly try to shut down any conversation on caste, gender or religion, or on other fault-lines of our society."
"If many of us stand together and remain firm in our support, Hareesh too can do the same. We must rally around him, and ensure he can keep writing — in his language, for his people, and for the future. It may take time and effort, but Hareesh too can surely find the resources within his own will and imagination, as well as the solidarity from a larger community of fellow-artists and fellow-citizens, to fight back against these undemocratic attempts to silence him."
This article was updated on 25 July to include Telugu writer Volga's statement.