We know very well that
there is no heaven and no hell
we accept them notionally, just
as the sky is notional, and the Divine.
War is an exile from heaven,
real state of exile from a notional one.
Night exiting from day
and day from night are real,
the clock tells us so
songbird at dawn and cricket at vespers
tell us these shifts are factual.
So can we vouch for war exiting paradise,
marching out through gates with drum and fife?
The wrangling over this will be so fierce,
people will go to court.
How did cannon and powder
get entry in the first place?
You need to enter a colony before exiting!
The air around heaven is so thin
you can't land there with metal spikes on your boots
leave alone cast iron barrel and shot!
But let us agree for the sake of argument
that war is exiled from Heaven.
That leaves peace there untrammelled.
Shanti, shanti, shanti.
Calls for celebration and champagne;
but we are here on terra firma,
peace is in Heaven, the air there so thin,
and doctrine—and the rage and baggage
that go with doctrine—is so heavy,
that we can't land there.
In any case you can't land on a notion.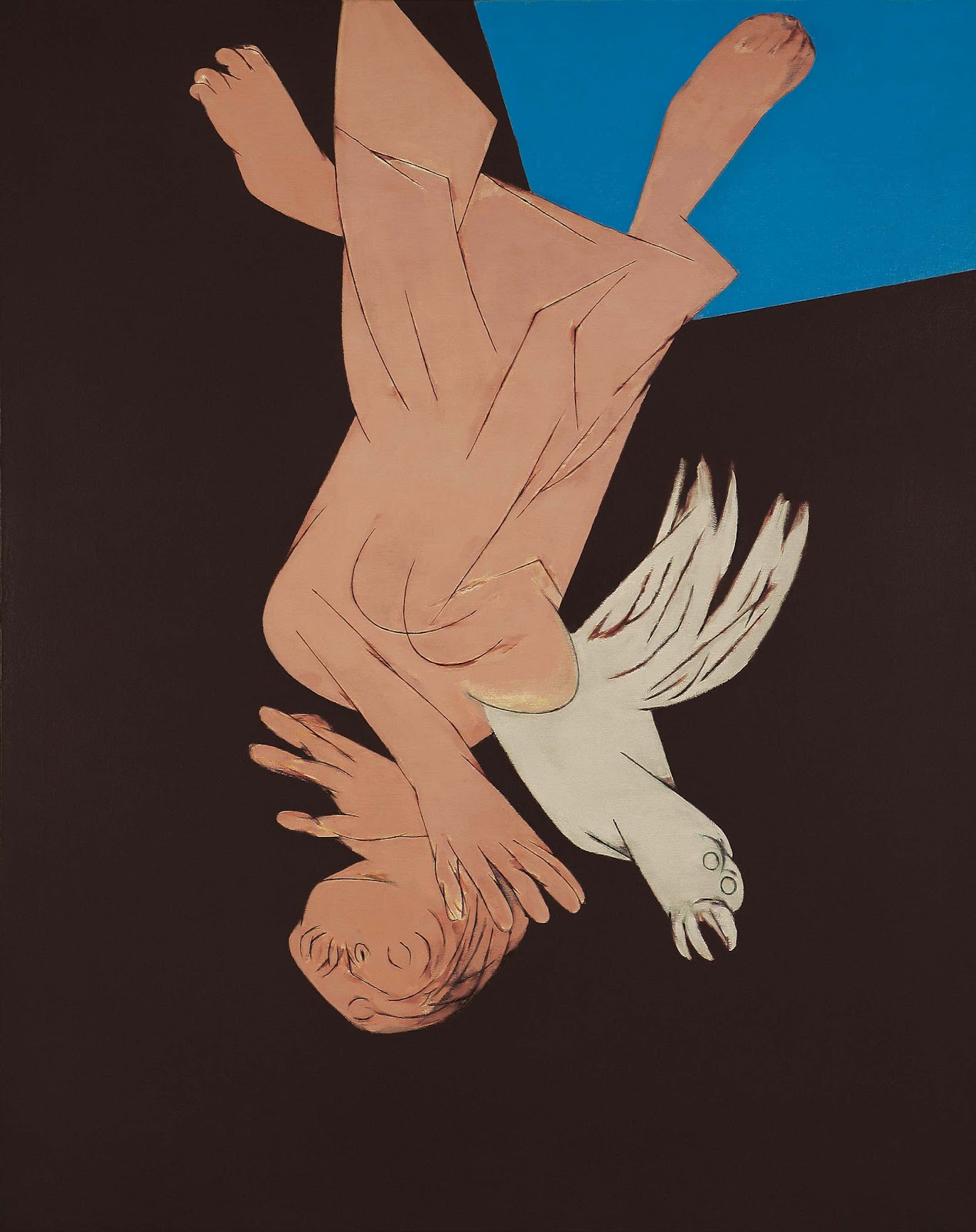 © Tyeb Mehta, 'Falling Figure with Bird' / Matters of Art
Keki Daruwalla is an eminent poet who also writes short stories and novels.  He returned his Sahitya Akademi Award during the protests by Indian writers in 2015 against growing intolerance in the country.  You can read his letter to the president of the Akademi here, and more writing by him here and here.
This poem is the second in ICF's unfolding Citizens against War series of literature and art, initiated in the spirit of listening: to our poets, artists, fellow citizens, against war and warmongering, and the hatred contrived by our "leaders" day after day.