Vasanth Kannabiran's Pankaja (Speaking Tiger, 2022) paints a vivid portrait of what it meant to be an upper-caste Hindu woman in India at the time. Pankaja's life and the lives of her women friends and family members are all shaped by the institution of marriage; limited by the norm of wifely duty. Pankaja's mother Rajamma faces undue criticism from society after she is widowed. Pankaja's sister Pattamma, who is widowed at a young age is branded a bad omen and shunned at social occasions. When Kannamma, who belongs to a Brahmin family, ends her unhappy marriage and goes to live with a low-caste mridangam player, her family disowns her and the entire community condemns her. The individual stories of these women converge and diverge as they claim the right to their own lives.
Pankaja places family life under the microscope, presenting us with a vision of unflinching honesty. Laced with insights about marriage, widowhood and sexuality, it peels back history to reveal the inner workings of a casteist, patriarchal society. Wise and emotionally astute, this novel is an engrossing and moving read.
The following is an excerpt from the book.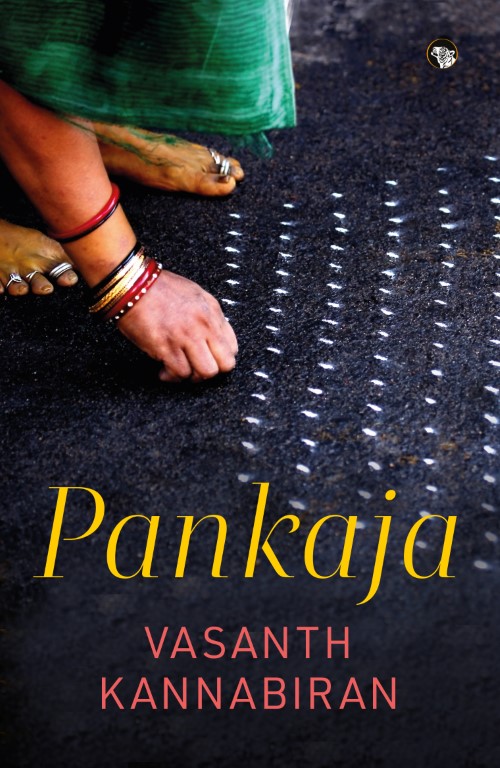 It was a period of upheaval with talk of the country's independence filling the air. Satyagraha was in the making and Gandhiji was calling on women to come forth and free their motherland. Narrow domestic walls had begun to crumble and women, charged with the excitement of fighting to set their motherland free, began to flood meetings and protests. What could be nobler than fighting to free Mother India? Gandhiji had called them and inspired them to take action. So, Pattamma also began to go out for a few meetings.
One constant visitor to her house was a communist leader called Comrade Iyengar. He had spent some months underground to avoid the authorities. He was related to her niece Chudi, and so, he had taken refuge in Pattamma's house. His presence was very important to her growth. She spent all her free time with him, listening to him expound communist philosophy and the importance of revolution. He spoke of the dictatorship, of the proletariat, and the ideas he shared shaped Pattamma's tender mind, enlarging her understanding of society and the world.
Suddenly, her widowhood and traditional beliefs became unimportant and faded into the background. Her intellectual growth during this time was enormous. The political issues of Satyagraha, freedom and self-respect seized her mind, freeing it from the fetters of fate and orthodoxy. The shell of the child widow and her miserable fate cracked, and a new, free woman was hatched.
Comrade Iyengar continued to visit her and spend plenty of time arguing with her about politics. There was a strong bond between them. He continued to be a liberating factor for Pattamma. He told her about how the peasant women in Telangana had made history by taking up arms against the Razakars and the Nizam who were exploiting them. Listening to stories of women carrying guns, entering forests, leaving their children behind and fighting for their survival stirred her deeply. While she could not leave behind the narrow domestic walls which confined her, her keen mind, set free, soared across the sky, searching for the meaning of freedom.
Comrade Iyengar also introduced her to Periyar's ideas. Reading and listening to these concepts liberated her from the stranglehold of orthodoxy. It restored her self-respect and her dignity. Periyar seemed to speak directly to her heart. Comrade Iyengar was busy organising the harbour workers in Madras and he also talked to her constantly of their exploitation. She suggested that he should set up a store for the harbour workers, which would provide them with all their needs at cost price and also offer credit. He took her advice and set up the Harbour Workers' Union Office and store in Bhagat House. They were well-matched emotionally and intellectually, and provided each other a mutually supportive companionship.
Periyar's words about women's equality and the oppression of caste traditions were causing much turbulence among the orthodox. She read about and listened to his ideas with interest. He helped her to make sense of her situation and gave her the courage to be herself. Although given her background she could not put into practice his opinions about caste, everything he said about women and marriage struck a chord in her. It made her feel different, special, and brave enough to live a life free of guilt and shame.
Her intelligence and wit drew together a group of talented professionals including lawyers, doctors and journalists who were at her beck and call. These gatherings at her house, where coffee and space were liberally available, went on to become a regular affair. 
She ran a kind of salon regally, though she had neither wealth nor position. She listened to the radio, read the newspapers and discussed the merits and demerits of the salt Satyagraha or non-cooperation heatedly with her visitors. And her intelligence, courage and conviction carried the day.
The freedom struggle altered many set ways. The country was in the throes of change. It was a new day. A new dawn.
This is an excerpt from Vasanth Kannabiran's Pankaja,and published by Speaking Tiger Books, 2022. Republished here with permission from the publisher.