Translated into Hindi by Ayesha Kidwai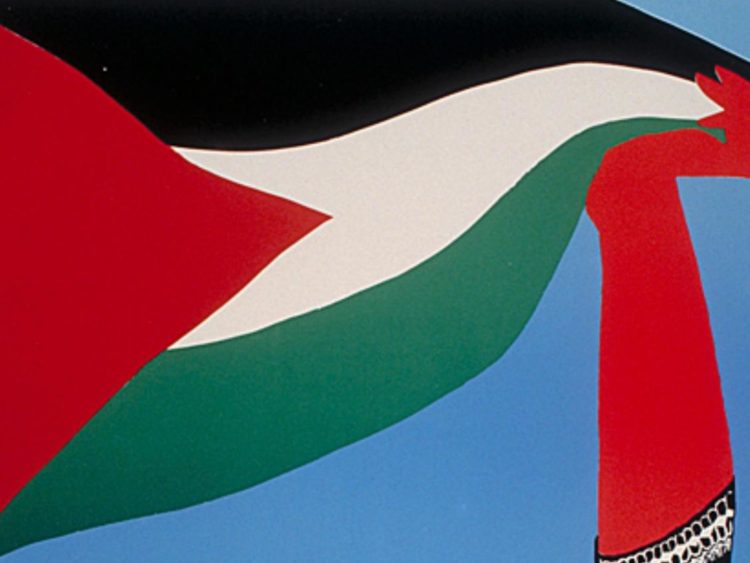 चुनौती
–अनुवाद: आयेशा किदवाई
कस दो मेरी बेड़ियाँ
ज़ब्त कर लो मेरे काग़ज़ात
और मेरी तंबाकू.
भर दो धूल मेरे मूँह में
कविता मेरे दिल की भरण है, ख़ून की तरह
रोटी का नमक है,
आँखों की नमी है.
नाखूनों से लिखी जाती है वो,
आँखों के गढ़ों से,
ख़ंजरों से.
मैं अपने कारावास में से ये नज़्में पढूंगा–
ग़ुसलख़ाने में–
अस्तबल में —
कोड़ों की थपेड़ की लपेट में–
कड़ियाँ पहने–
ज़ंजीरों की तश्दीद में जकड़े हुए भी,
करोड़ों कोयल मेरे दिल के शाख़ों पर बैठी
आज़ादी के नग़में गुनगुना रहीं हैं.
Defiance
-Mahmoud Darwish
You may fasten my chains
Deprive me of my books and tobacco
You may fill my mouth with earth
Poetry will feed my heart, like blood
It is salt to the bread
And liquid to the eye
I will write it with nails,
eye sockets and daggers,
I will recite it in my prison cell –
in the bathroom –
in the stable –
Under the whip –
Under the chains –
In spite of my handcuffs
I have a million nightingales
On the branches of my heart
Singing the song of liberation.
Translation from Our Roots Are Still Alive: the Story of the Palestinian People, p. 137.
First published by the translator on her site. Reproduced here with her permission.
Poem © Mahmoud Darwish / Translation © Ayesha Kidwai