Gurram Jashuva is considered the father of dalit literature in Telugu. He wrote using the Sanskrit meter in classical Telugu to prove himself an equal to Brahmin pandits.
Translated into English by Chinnaiah Jangam, Gabbilam presents a dalit man as the hero and protagonist perhaps for the first time in the classical verse-epic tradition of Indian poetry and is the earliest text to highlight the oppression, exclusion, and dehumanisation of untouchables in casteist Hindu society. It occupies a pre-eminent position in the Telugu literary sphere, not just for the depiction of dalit suffering but also for bringing the language of ordinary people into the classical medium.
The following are excerpts from the book.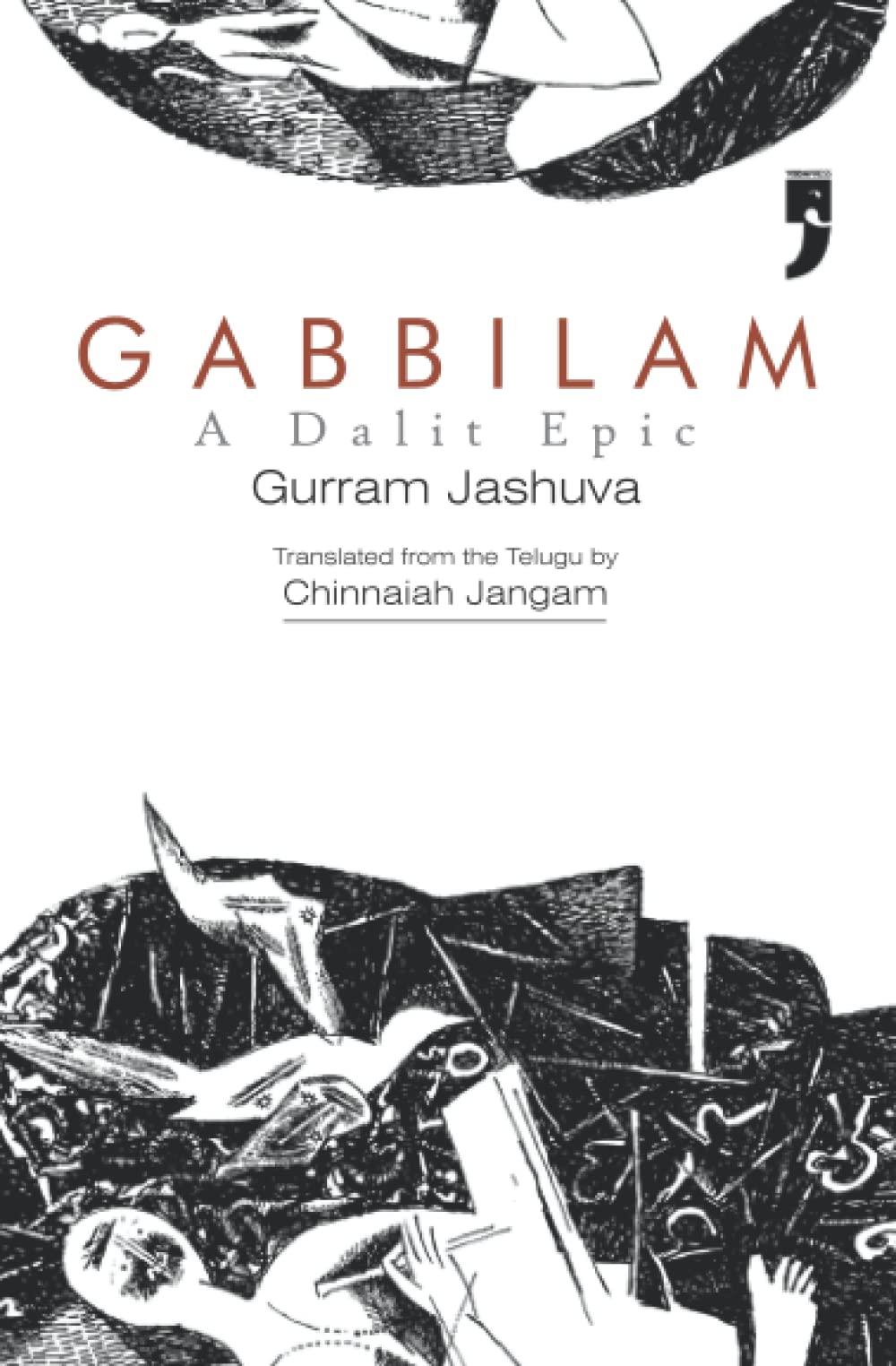 Jashuva and Writing Upwards
By the time Gurram Jashuva started reading poetry and aspiring to become a poet the classical Telugu or granthika basha was the standard. As he came from Guntur district part of Madras presidency his education and training was seeped in the classical poetic genre. He even wrote his autobiography in the classical poetic form. Since Jashuva's father was a missionary preacher, he could access primary education in a Christian missionary school.
After that, he went to a government high school where he experienced discrimination. According to him:
All the teachers were caste Hindus: they were angry and used to hate us
They never had any sympathy for us
In classrooms, especially for us, equal to the ground, the old benches
A separate space to keep our slates, books, and pieces of chalk
Whenever our teachers got angry with us
Our untouchable status used to prevent him from beating us
Indirectly we used to be saved by our status.[1]
Even in the playground, he experienced discrimination and expressed his agony; 'all caste Hindu boys used to play without barriers like brothers. By seeing them from a distance, I used to feel pained.'[2]
However, unlike his peers, he had developed an unusual interest in poetry from childhood. He mentions in his autobiography that he was inspired by the great poets of his time, Tirupati Venkata Kavulu and Koppurapu Sodarulu, two pairs of Jantakavulu. Once, Koppurapu Subba Rao visited Vindukonda. People organized a public meeting and invited people to recite poetry in his honor. Jashuva wrote poems on Subba Rao and recited
them in the public meeting with the help of a Brahmin friend. Subba Rao appreciated his poems, and suddenly there was an uproar in the meeting. Many left, scolding Jashuva's Brahmin friend for bringing him to the stage.
Jashuva described that humiliating experience:
How can an untouchable enter the meeting?
By making uproar
Some people boycotted the meeting
They shouted and looked like angry cobras
I went out of the meeting with much guilt.[3]
While experiencing humiliations as a budding poet, Jashuva wanted to learn Sanskrit. Due to longstanding Brahminical prejudice, many refused to teach him, till Jupudi Hanuma Shastri showed some sympathy and taught him Sanskrit. However, those experiences did not discourage him; they made him rebel against inequality and discrimination. According to his daughter, Hemalatha Lavanam, Jashuva was denied entry into the playground by a caste Hindu boy and 'angered, Jashuva slapped him and said: Brother! This slap is not for you, but it is for your caste discrimination.'[4] Yendluri Sud- hakar interpreted this incident as 'Jashuva as a child had given a tight slap against caste discrimination and as a poet, he had given Gabbilam which is a much more powerful ideological slap to caste Hindu society.'[5]
Jashuva faced discrimination and humiliation even after he was known as a poet. Once, he was traveling on a train. One man recognized him and requested that he recite some poems. After listening to Jashuva, he praised him and enquired about his caste. When Jashuva replied that he was a Christian, the man left, saying, 'the Saraswati got polluted.' Even in gatherings of learned poets, one was not immune to caste prejudices. Once in Kakinada, in the presence of eminent Telugu poets such as Tirupati Venkata Kavulu Tripuraneni Ramaswami Choudhary, he was humiliatingly referred to as an 'untouchable.' Jashuva replied to the humiliation with:
The crows who are not equal to a seashell
Out of jealousy, try to humiliate me
But the talent I have will never leave me
I will sing poems like a bell
Present them to the people of Andhra like flowers.[6]
Along with arduous experiences from caste Hindu society, Jashuva faced equally painful harassment from his fellow Christians for reading Sanskrit texts and epics such as Mahabharata and Ramayana. As a result, he was dismissed from his teaching job at the school and he struggled to feed his family. Despite such bitter experiences, many other caste Hindus supported and encouraged Jashuva to pursue his poetic career by publishing his poetry, which helped him financially. Those tribulations did not defeat him; instead, they shaped his writings and made him envision a world beyond those everyday challenges. As he said, 'there were two gurus in my life; first was poverty and the second were caste and religious discrimination. The former taught me patience in life, and the latter made me revolt, but they did not enslave me. However, while facing both, I tried to prove myself as a human being. I revolted with my knife; my knife is a pen; it did not hate society but its practice.'[7] Jashuva strived to live beyond the boundaries of caste and religion:
I will not be bound by caste and religious lines
And will not let them cage
World can judge
It will not reduce me
I am a universal human being.[8]
[…]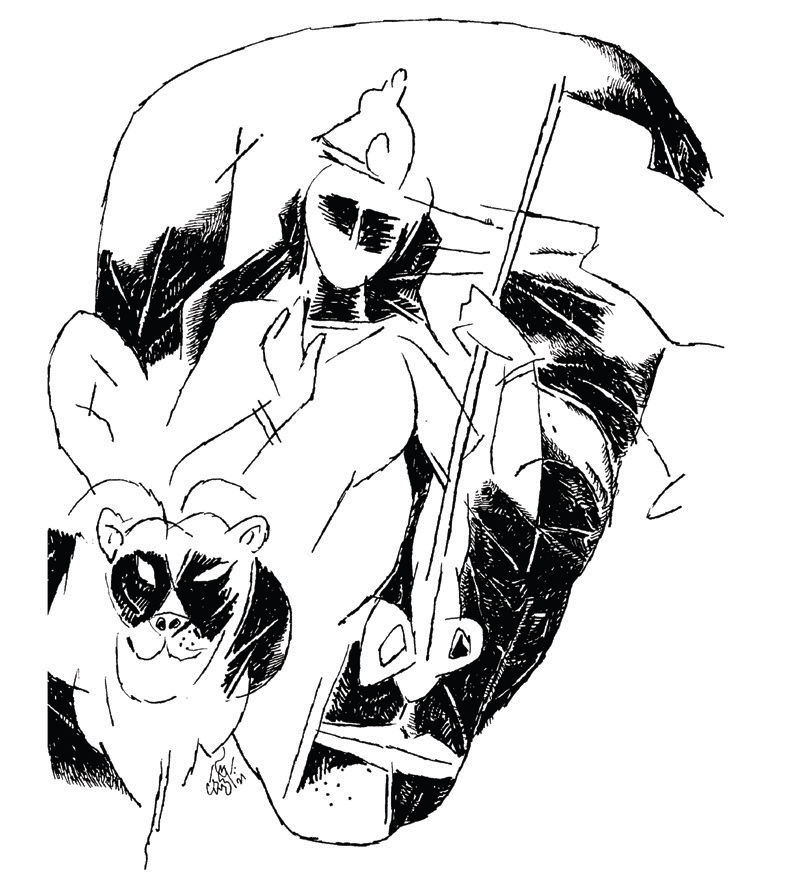 A son of our soil mesmerized everyone with his speech
At the World Parliament of Religions
By weaving a cotton thread
Won people of five continents
And Gandhi gained us independence
My fellow Telugu occupied the seat of a professorship
at a Western university[9]
The world applauded our Bengali poet
For winning the Nobel Prize[10]
One of our compatriots found that even plants
experience joy and sorrow[11]
But they never counted me as one of them
Always considered me an outsider
despite being their brother
Not sure what the Bat told him
But the god Shiva had tears in his eyes
Stood up like a mountain
And vanished in seconds into dark clouds
When the doors of the Travancore temple
Opened its door for untouchables
Startled gods had to allow them to visit their temples
Offering untouchables solace for their miserable condition
The stain of untouchability
Made India lose its respectability in the comity of nations
There is no bigger weapon than forgiveness
To stop the war with Germany
Only a spinning wheel can win independence
Even if it takes three hundred years
Only the path of justice is the right way
The tears of untouchables crystallize into clouds
And burn the country like thunderstorms
Holding a stick and spinning wheel
The Gujarati Bania walked to the four corners of the country[12]
That message awakened the country
Along with the soiled coarse cloth
Malas and Madigas who live outside the village
were recognized
And respected as human beings.
Brother Harijan! Do not be afraid
The chariot of independence is here[13]
You will have a place in it
Come along to pull it forward
Mother India welcomes you to join in her songs.
Notes
1. Gurram Jashua, Naa Katha (My Story), Jashuva Foundation, Vijayawada, 1996, p. 37.
2. Ibid., p. 46.
3. Ibid., p. 61.
4. Hemalatha Lavanam, Maa Nannagaru (Our Father), Vijayawada, 1995, p. 19.
5. Endluri Sudhakar, Jashua Katha (Jashuva's Story), Manasa Prachuranalu, Rajahmundry, 1992, p. 72.
6. Gurram Jashuva, Kandakavyam, Jashuva Foundation, Vijayawada, 1994, p. 64.
7. Hemalatha Lavanam, Maa Nannagaru, p. 10.
8. Gurram Jashuva, Kandakavyam, Jashuva Sarvalabhya Sankalanamu, MaNaSu Foundation,p. 652.
9. Sarvepalli Radhakrishnan was a professor of Eastern Religions and Ethics at Oxford University during 1936–52.
10. Rabindranath Tagore was the first Indian and non-European to win the Nobel Prize in 1913.
11. Jagadish Chandra Bose was a pioneering botanist.
12. Refers to M.K. Gandhi's anti-untouchability campaign of 1932 as a protest against the separate electorates for Dalits. He also founded the Harijan Sevak Sangh.
13. Many Dalit intellectuals like Kusuma Dharmanna, Jala Rangaswamy and Nakka China Venkaiah used the metaphor of chariot to refer to 'self-rule.'
These are excerpts from Gurram Jashuva's Gabbilam: A Dalit Epic, translated from the Telugu by Chinnaiah Jangam and published by Yoda Press. Republished here with permission from the publisher.