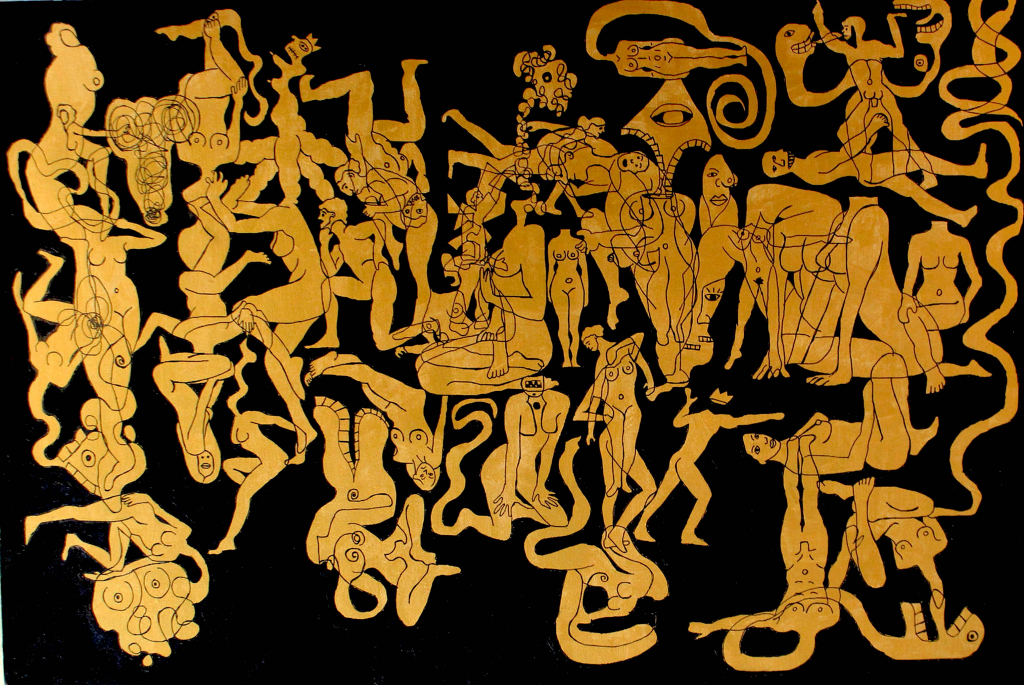 Gold buttons in his coat.
The maharaja wore them with elan;
a god on one side, a reigning king on the other.
Sanskrit written in Brahmi script extolling kings;
replacing Greek, Iranian scripts and gods
in the strident supremacy of solid gold.
An archaeologist recognised them as coins,
coins of the Gupta kings,
a golden age fifteen centuries past.
The Maharaja confessed he found them in a vase –
1821 coins in spouted copper buried in the sands.
Treasures of antiquity, they were taken, housed in a museum
in glass cases under powerful lights
reminding visitors that gold cannot be hidden
not usurped
nor worn with elan.
Gold is gold no matter what its cast.