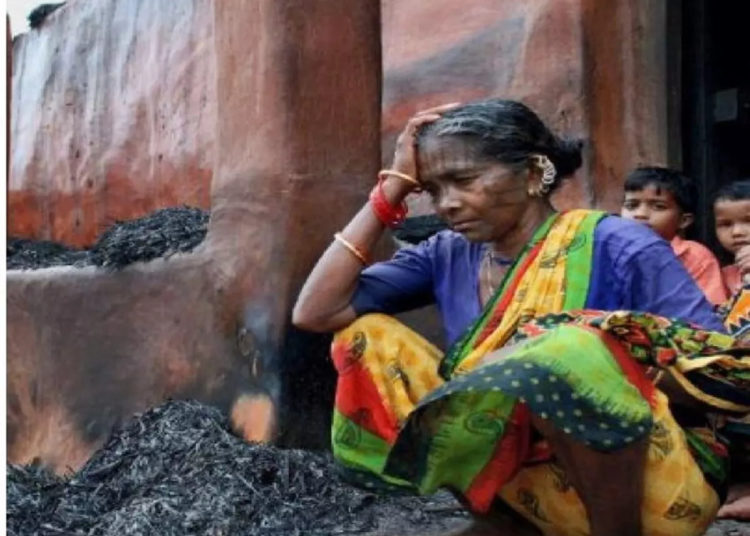 CHENNAI : It's been fourteen years since the violence in Kandhamal, Odisha. Over a 100 Christians were murdered, around 300 churches and about 6,000 houses burnt down or destroyed, close to 75,000 people were forcibly displaced and at least 40 women were raped and sexually assaulted. It was one of independent India's biggest mass murders.
Fourteen years later, the perpetrators of the brutal attacks still roam free, while the survivors and their families continue to live in fear. Many who fled the villages during the violence are yet to return home. They have no assurance that they will be protected.
Meanwhile, according to Fr Ajaya Singh, a Catholic priest who has been working towards the rehabilitation of the victims, "in every case of rape and murder of the Christians, most culprits are out on bail or parole, including the perpetrators of the two gang rapes. No one is in prison now."
Using the rumour, Hindu right-wing fundamentalists then plunged into attack, burning down buildings, raping and even murdering Christians to seek retribution. Officials told a fact-finding team at the time that the VHP and Bajrang Dal had a central role in organising the mass murder.
With no evidence and no proper trial, seven innocent Christians, including a mentally unstable man were arrested for the murder of Lakshmanand. They spent eleven long years in prison for a crime they didn't commit. It was only in 2019 that they were finally released by the Supreme Court.
Now, according to Fr Ajaya Singh, "In every case of rape and murder of the Christians, most culprits are out on bail or parole, including the perpetrators of the two gang rapes. No one is in prison now."
"People are still living in fear. Although things seem to be alright now, normalcy hasn't really returned. People are still wary as all the culprits still roam free. A nun was gang raped in our office while the police officials were present. She was gang raped in broad daylight. Even in such a heinous case, no one is in jail today. She is still hoping for justice, but unfortunately, hope is not materialised."
"Immediately after the attacks, most of them had to flee to nearby towns and villages. Although most of them are back now, in at least 10 to 15 villages, people are yet to return. They are not coming back because there is apprehension and fear of threat.
"For the victims who lost all their property and livelihood, there has been no wholesome compensation yet. They are giving around Rs 50,000 when the building cost would actually be up to a few lakhs. That's hardly any compensation. None of the household articles are compensated as well. Even my office was attacked. I lost around Rs 15 lakhs, not one rupee was compensated. No one has been arrested either."
In 2016, a study was conducted by criminal lawyer Vrinda Grover and academic Saumya Uma. They found the survivors had made more than 3,300 complaints of which the police registered only about 800 First Information Reports, charge-sheeting only 518 persons. The conviction rate in the charge-sheeted cases was 5.1 per cent.
The Supreme Court had directed the Odisha government to open up 316 cases which lower courts had dismissed. But it has yet to do so. Fr Ajaya believes it could probably be because they haven't been given a deadline for reopening the cases. "This is a gross miscarriage of justice."
In Kandhamal and across the country, Christians have been conducting events to remember the victims and continue to work for justice and for peace.