Over the past 40 years, theatre director and producer Sunil Shanbag's work in theatre practice has engaged with the complex nature of contemporary India, on stage as well as in various alternative performance spaces. The themes covered have included the manifestations of inequalities created by divisions of class, caste, gender and community.
In part one of a two-part conversation with writer Githa Hariharan, Shanbag talks about some of these spaces while looking at performance as a political act – at a time when creating safe spaces for the imaginative expression of ideas is becoming more and more difficult. He also says that dissent is an inevitable part of human civilisation.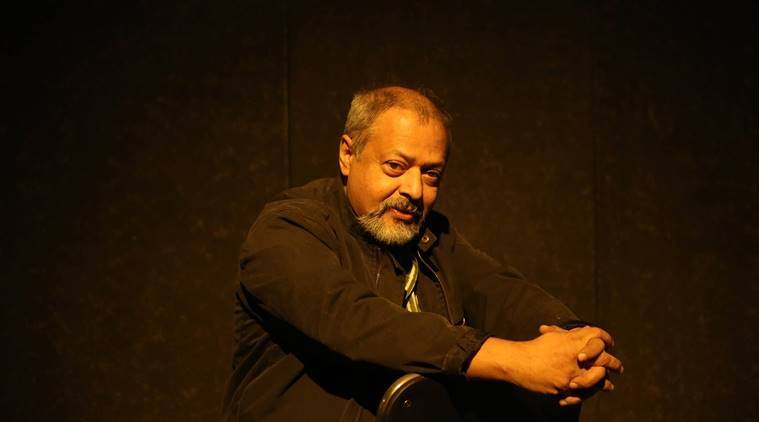 Githa Hariharan (GH): I think we agree that our artistic practice is political, but in all sorts of complicated ways that are not always obvious. What is your take on this truism that all of us experience, but also relearn, every day? 
Sunil Shanbag (SS): I think what has happened is that the definition of what constitutes the political has widened considerably in the last 15 years. The earlier understanding of politics in the arts was restricted to what was obvious in that time, say for instance, the relationship between the individual and the state, or to the institutions of state power. I remember someone expressing disappointment about a play I did which, among other things, looked at the cultural politics of music-making in the Indian tradition, saying that it lacked the "politics" of my earlier plays! Or, again, in another instance, not accepting a play that looked at identity and language, as being political. People still construct and find comfort in categories, and that's a disappointment. 
I think it also has to do with the growing anti-intellectual environment in the country, supported so aggressively by mainstream art – whether it is cinema or music, or even theatre. That then brings us to how radically political it is today to create and nurture safe spaces for ideas and the intellect! Where there can be reflection, thoughtfulness, respect for different ideas, and discussion and debate without the terror of being shouted down, or even attacked physically. I believe we have slid backwards in these times. I remember not long ago our aim was to occupy a part of the mainstream space in theatre with our idea of theatre. In present circumstances, that seems almost impossible – foolhardy even. So you're right … it is a process of continuous learning and re-learning.
---
Also watch | Katha Kaalratri Ki: Conversations with Writers, Director and Artists
---
GH: Theatre and film are among the most powerful forms to communicate with the audience, not just as individuals, but as a community. Theatre, arguably, is even more direct, with the actors and their lives present before the audience. What advantages does this give your performance as a political act? What challenges? 
SS: Undoubtedly, theatre has that power to provoke, to subvert. There is a certain charged atmosphere during a live performance, in that anything can happen. It's something happening in the moment, and that's a very special quality. Which is why pre-censorship of live performance, which we still are subject to in Maharashtra, is absurd. 
The subversive quality of live performance makes people wary and it often makes them over-react. But I want to use this observation to present another view, questioning something we assume, take for granted, often to our own detriment.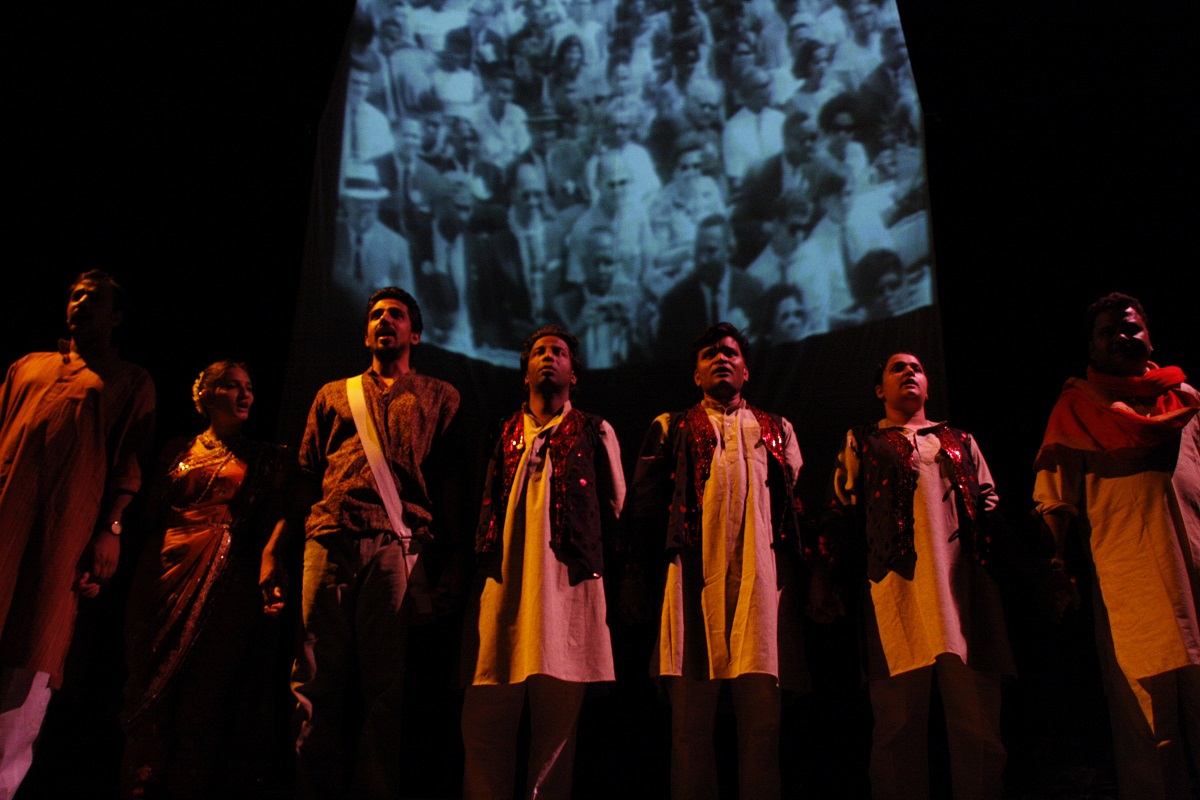 One of the important debates that the covid period threw up was about what constitutes "liveness". This debate was sparked when live performers, like theatre makers, had to go digital and found themselves having to perform to an imagined audience, and within a pre-fixed visual frame (usually provided by Zoom). Very discomfiting, as you can imagine. There was a strong purist position that theatre performed in the digital domain was not theatre at all. There was also the counterview, and we saw how quickly so many theatre makers in India found all kinds of innovative ways to deal with the challenge of not being live. However, what was disappointing was the lost opportunity to re-look at the whole idea of live-ness. A lot of live theatre is in fact "dead" theatre, or "deadly" theatre as Peter Brook put it. Theatre that just does not work, does nothing to anyone. And yet it is played live. So what is live-ness? And do we work hard enough to make it happen? This is a problem especially when theatre is being done for a larger idea – for instance, in activist theatre. 
GH: I have spoken of the community – but of course, the "accidental community" of an audience in a theatre hall is quite different from the neighbourhood community. Do you feel street theatre or the adaptation of traditional / folk forms have greater potential as "people's theatre"?
SS: There are two distinct ideas in the question but they are connected. I think different spaces allow for different possibilities in communication. The kind of communication possible in an enclosed space, and further, in a space designed for performance, might be very difficult to do "out on the street", and vice versa. There is also a difference in accessibility to the two kinds of space. The street is more democratic – anyone can be there. But it also means that there is a shifting audience, and varying degrees of commitment to the performance. When we were performing "Cotton 56, Polyester 84" (Ramu Ramanathan's play about the textile mill workers of Mumbai), in our eagerness to perform for worker audiences we offered to work in small community centres, or even in the open. But the workers very firmly let us know that they preferred to see in a formal auditorium because they would enjoy that experience! 
I think when we speak about street theatre, or the adaptation of folk forms as being suitable for "people's" theatre, perhaps what we are referring to, apart from what the plays are about, is some of the special theatrical qualities these forms have. I have always loved and played with some of these theatrical elements in my own "formal" work. For instance, the possibility of breaking the conventional "fourth wall", and including the audience in the performance; the possibility of moving back and forth in time and space; and the possibility of using different language registers.
---
Also watch | Artists in troubled times: Past present
---
GH: Just as poets are essential though prose may, arguably, be easier to write, publish and sell, the documentary film, with its imaginative use of reportage, could be seen as necessary to chronicle ideas, people and the times. What do you think?  
SS: It's so interesting that you use the idea of a poet in your question! Documentary filmmaking practice has evolved significantly in the past couple of decades, and has produced some beautiful poetic work which also serves to be a valuable chronicle of the time. In many ways, independent documentary filmmakers have not just pushed the language of film; but they have also been the last bastion of independent thought which resists and challenges narratives of both the state and the mainstream. Again, like theatre, the documentary has tremendous subversive possibilities, and attracts a push back from power – which often seems out of proportion to the number of people it reaches! I remember we were once screening a film which looked at the resistance movement in Kashmir with a degree of empathy at a small informal space in Mumbai. No more than 50 to 60 people had showed up to see the film, but suddenly 20 police personnel from the local police station, among them senior inspectors, arrived to shut down the screening. The reaction was completely out of proportion to the occasion, but I think it demonstrates the power of independent thought.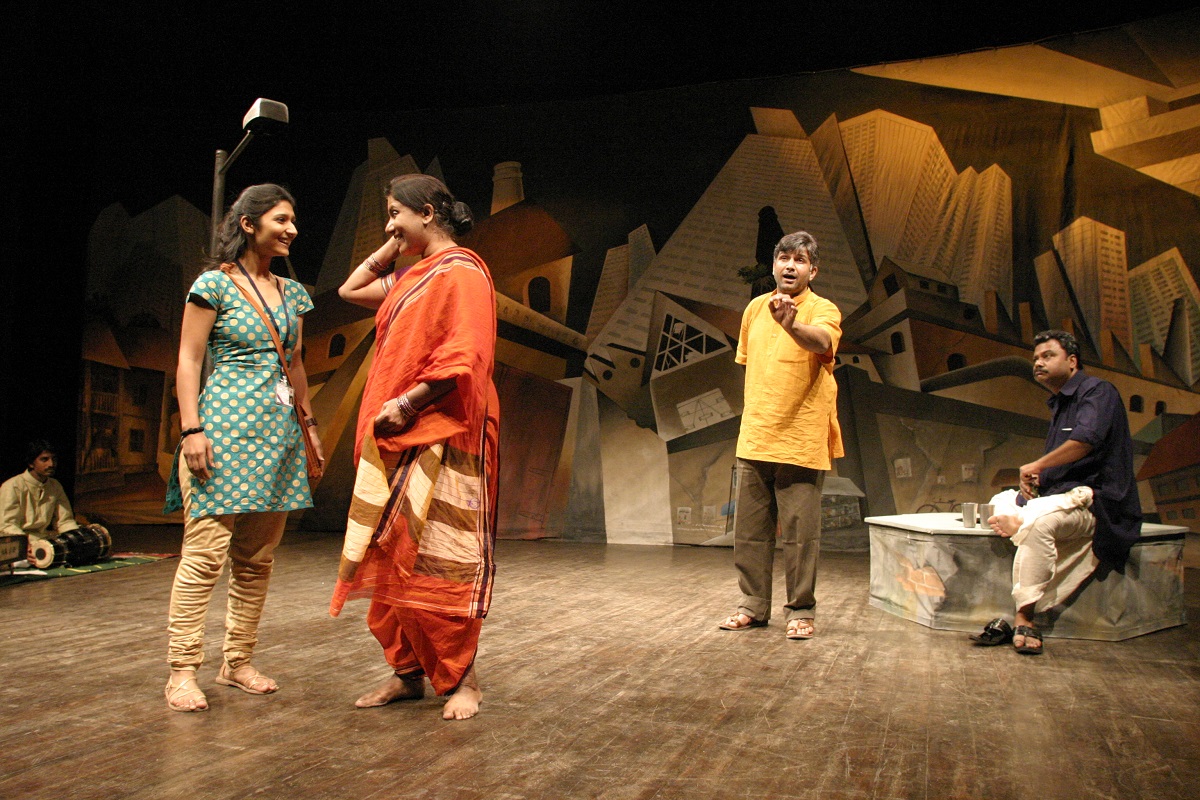 GH: Whether as writer, actor or director, how do you use the past to make fresh meaning for the present? And how do you do this while resisting the increasingly chauvinistic narrative of the fabricated past?
SS: Our understanding of both the present and the past gain from referring to them. In "Sex, Morality, and Censorship", we researched the history and context of the attack on the play "Sakharam Binder" by the state and civil society in 1972 to understand the idea of censorship in our contemporary times. But in our re-imagining of Prithviraj Kapoor's iconic 1945 play "Deewar", we used our present understanding of colonialism and nationalism to understand the argument being presented by the play in 1945. In "Words Have Been Uttered", which is an exploration of the idea of dissent, we move seamlessly between time, space, geography and language, to emphasise how dissent is an inevitable part of human civilisation. In my experience, this kind of juxtaposition leads to the making of a very exciting and illuminating meaning.