A story told in verse, Megha Rao's Teething begins when Kochu, a young boy in Kerala, is caught kissing the neighbour's son. All hell breaks loose, ending in Kochu taking his own life.
Years after the scandal, after discovering his suicide note, his oldest sister, Achu, sets out to uncover the mysteries of their dysfunctional family by putting pieces of their past back together. Along the way, she discovers things she never noticed – their mother's brokenness and obsession with the church, their father's disturbing secrecy inside the bedroom, and, of course, their own individual traumas that stopped time altogether.
The following are the poems "Protest Songs" and "My Mother's English" from the book.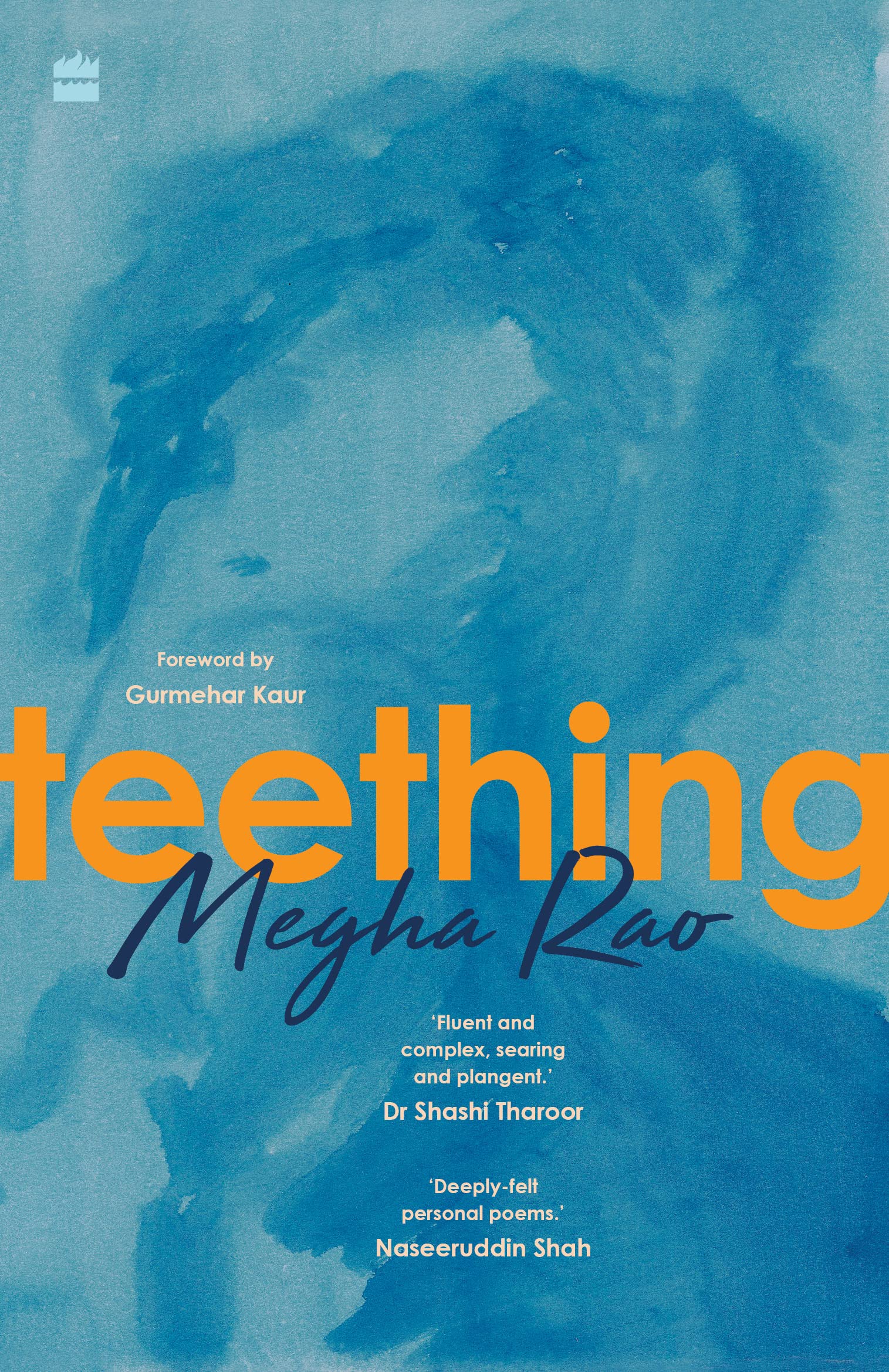 Protest Songs
Call me protest songs in burning cities
call me a mob's victory march before its leader is shot
call me war graffiti from the enemy's blood
but do not call me victim.
My Mother's English
My mother's English is a dying country.
A jellyfish that has forgotten its sting.
She doesn't know how to say I love you
and that's okay, because neither do I.
Sometimes, she points at the gas stove and tells me, milk boil
sometimes she doesn't wake for days and says, I is sick.
Once, after school, I found her reading my poems secretly
.     and crying.
I swear she translated every word into her native language
with the dictionary in hand.
I asked her if she understood any of them.
She said. I am pray for you.
Last week, Baba walked out of the house
and never returned.
My mother's English is a love-hate relationship
with her tongue.
She doesn't know how to say don't leave
and that's okay, because neither do I
Now there are two things that are broken in this house–
her English and
her heart.
One day, when I got back from school,
I found her burning all my poems in the front yard.
I asked her why and she said, no more English.
My mother always said angrezi had
the most difficult-est words.
She wasn't too wrong about that.
You see, there's no word for goodbye in our mother tongue,
and my poems
were full of them.
My mother always said
angrezi was a wrong language.
And no matter how many times I asked her why,
she said she just couldn't put good
and bye
together.
These are excerpts from Teething written by Megha Rao and published by Harper Collins. Republished here with permission from the author.