Citizens for Justice and Peace (CJP), dedicated to its movement of upholding and defending the freedom and constitutional rights of all Indians, has written to the Hon'ble Chief Minister of Maharashtra, Uddhav Thackeray, urging him to recommend releasing the 15 accused on interim bail to the high-power committee.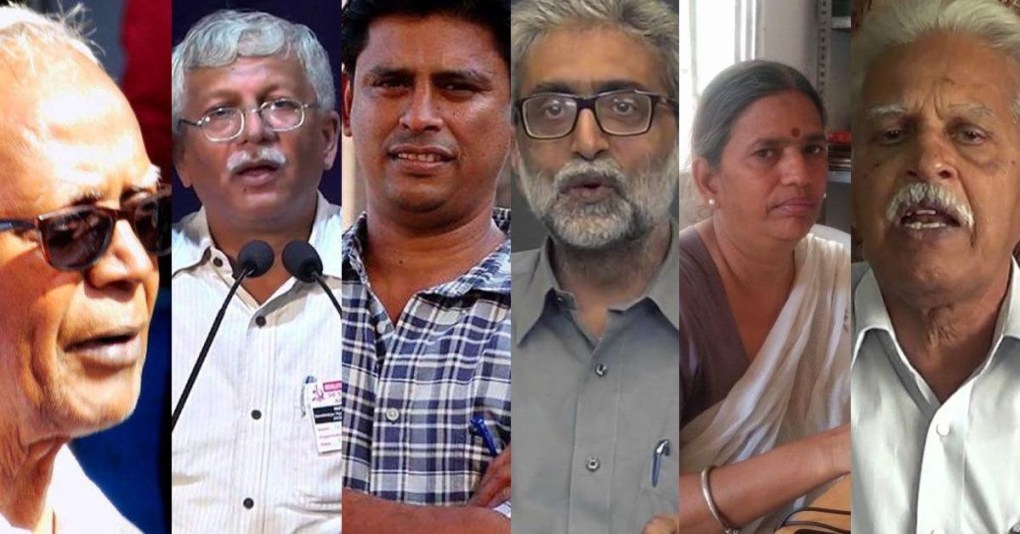 After learning about some harrowing accounts of the detainees in Taloja and Byculla jails, CJP has urged the government to release them for adequate treatment and care. Our letter petition highlights the alarming situation in jails with rising cases and inadequate infrastructure.
Professor Hany Babu, who has now been shifted to GT hospital, after pressure from human organisations like CJP, media and political leaders, was denied proper eye treatment for almost over a week. He is suffering from a serious eye infection that could lead to loss of vision in one eye and unfortunately, has also tested positive for Covid-19. Despite repeated calls and emails, his family has no information about his CT score, vitals, and other details about his medical status.
Father Stan Swamy, who usually prefers to bear his pain quietly lest he alarm others, finally told his contact Father Xavier on May 14, that he is in pain. The 84-year-old Jesuit Priest was denied bail in March despite being afflicted with Parkinson's Disease, had undergone hernia operations prior to his incarceration, that is now causing him excruciating abdominal pain. During his last call with Father Xavier, Swamy had complained of cough, fever, runny stomach with no respite except for antibiotics provided by the ayurvedic doctors.
60-year-old Sudha Bharadwaj, who already suffers from pulmonary tuberculosis, diabetes, hypertension, is highly vulnerable to Covid-19. Bharadwaj also has rheumatoid arthritis and her teeth are in such a state she can barely manage to eat. She has lost hair, weight and last year a report showed she is eczemic. After receiving a vaccine shot on May 7, she suffered severe diarrhoea for three weeks, body weakness, tastelessness. Meanwhile, jail authorities only offered antibiotics that had little effect on his condition.
CJP's letter also mentions the deteriorating health of Advocate Surendra Gadling. His wife tried to send him spectacles and medicines which were returned. His vitals were also alarmingly high and last year in July, he showed Covid-symptoms and worried about loose motions and severe cough but did not receive any medication. Similarly, Mahesh Raut also could not receive a thermometer and oximeter sent by his sister, as the jail authorities refused to accept it.
The letter petition also points at the apathy of the jail authorities who are not following court orders as no family has received a 20-minute video call from any of the BK-15. As for audio calls, close friends and kin have only managed three-to-four-minute calls as opposed to the expected minimum-10-minute calls. Even letters arrive a month late both inside and outside jails after heavy scrutiny by officials.
The letter refers to judicial precedents where courts have held that the right to health is fundamental to Right to Life under Article 21 of the Constitution of India and that it casts a duty on the State to safeguard every citizen's health. Even as the Supreme Court has ordered that it is necessary to maintain levels of daily hygiene and sanitation and suitable precautions are necessary amid Covid-19, the jail authorities have been irresponsible and in contravention of such orders.
In the interest of justice, CJP has urged and requested the Hon'ble Chief Minister and the Home Minister to recommend the release of all these 15 accused persons to the High-Power Committee, as their lives are at constant risk.
The letter petition may be read here: