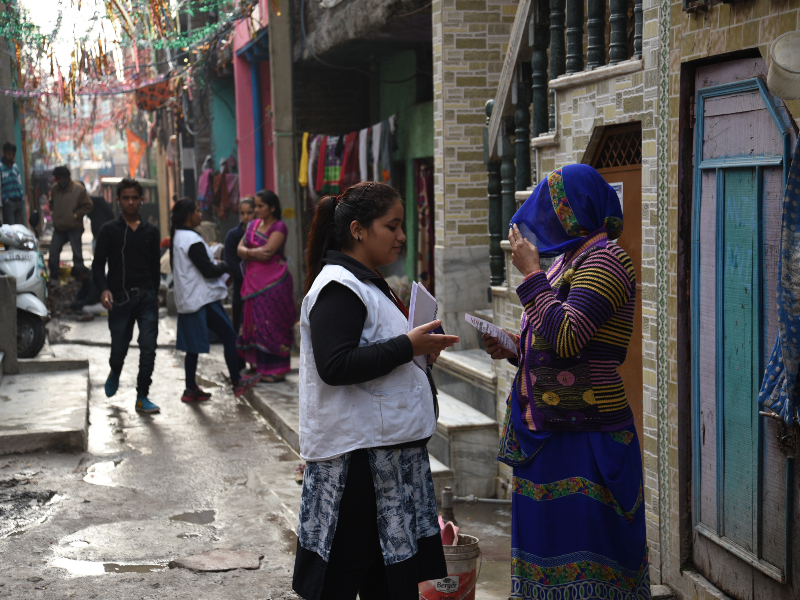 New Delhi: Two days before she was found dead at her husband's house at Kollam, Kerala on 21 June, 22-year-old Vismaya V Nair reportedly sent a cousin photographs of a brutal assault on her by the man she had married just over a year ago.
The final year Bachelor of Ayurveda student had married S Kiran Kumar on 20 March 2020. Her parents said he was unhappy about the car given to him as dowry and would routinely assault her. After one assault, Vismaya had returned home to her parents. But a compromise was reached and she went back.
From Kerala, reports of three women allegedly dying by suicide (see here and here) has led to a discussion on dowry and an announcement by Chief Minister Pinarayi Vijayan to set up separate courts for women to get speedier justice.
India's patriarchy is a serial killer hiding in plain sight: Over 38% of murders of women are committed by current or former partners finds the National Crime Records Bureau (NCRB), and Indian women account for 36% of global female suicide deaths, finds the Harvard School of Public Health despite making up less than 18% of the world's female population. Suicide is a leading cause of death among women aged 15-29 in India.
The Covid-19 pandemic has only worsened the problem.
As the second wave of the pandemic abates, it has left behind extensive devastation: A brewing economic crisis, health infrastructure on the brink of collapse, and record domestic violence cases.
Purvi*, a 26-year-old who works at a non-governmental organization (NGO) with survivors of gender-based violence in Jahangirpuri, Delhi, has seen the impact of this toxic cocktail on women. "Domestic violence is much worse this time," she said.
Data show domestic violence is at a 20-year high since the COVID-19 pandemic began.
Through the pandemic, Purvi has walked around the neighbourhood, her dark hair in a long plait, a pair of polka dotted sneakers on her feet and a large backpack on her back, to speak to women survivors of gender-based violence.
It's hard to connect with survivors and expect them to open up, she said. But she often uses her own life experience as an ice-breaker: It's been just two years since Purvi got out of a three-year-long abusive marriage herself.
Violence against women affects an estimated 736 million globally, and has been recognized as a human rights and public health issue by the World Health Organisation (WHO). India's response over the last few decades has focused on punitive measures: Stronger laws, fast-track courts, police helplines and civil society organisations offering legal services to punish perpetrators.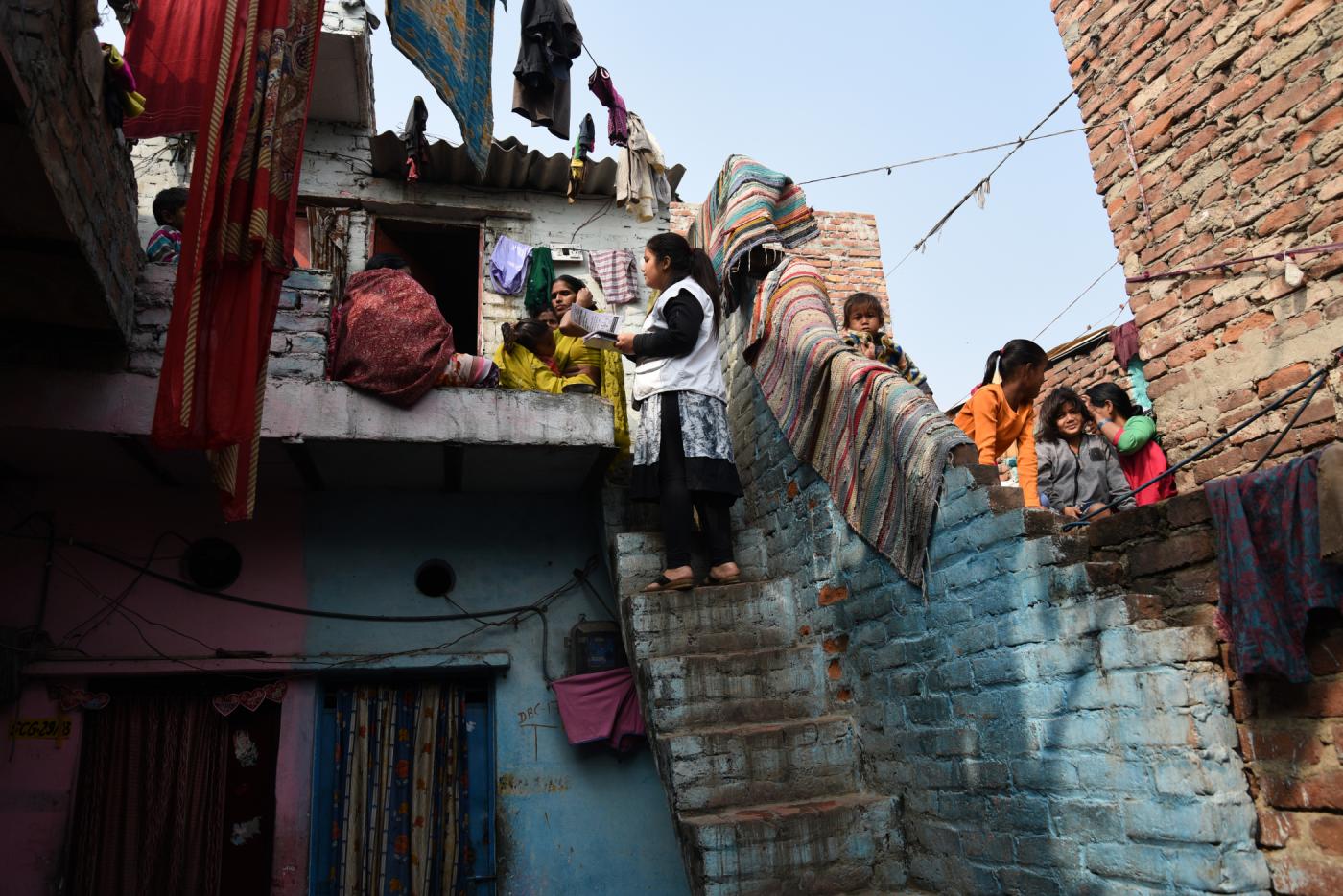 Domestic violence perpetrated by family members and/or a spouse is the most common form of violence against women. Yet it has almost never been looked at as a public health crisis requiring a range of medical services from first aid to mental health services and long-term care.
"India's response to gender-based violence has been political and legal. No one is talking about the sufferings of women. It is seen as an issue of honour rather than seeing the woman as a patient," said Himanshu M Kumar, deputy medical coordinator and epidemiologist at Doctors Without Borders (Medicine Sans Frontiers or MSF).
The ministry of women and child development (WCD) recently launched a training programme for protection officers in responding to survivors of sexual abuse and domestic violence, where Minister Smriti Irani once again emphasized access to legal rights. Last year, Irani denied there was an increase in domestic violence.
Domestic Violence, A "Private Matter"
One of seven siblings, Purvi grew up in a matchbox-sized room in the maze-like bylanes in one of Jahangirpuri's several resettlement blocks. This is often the only affordable neighbourhood and accommodation for migrants like Purvi's parents, who came from Bihar to New Delhi in the 1960s.
Jahangirpuri is a diorama of India where people from all states jostle for space within its cramped confines. Roads vanish into narrow lanes that are dimly-lit by the tubelights from people's doorsteps. As you go deeper, the odour of open drains mingles with the smell of fresh vegetables and spices being cooked just beyond the threshold of brightly painted one-bedroom homes. A festoon of wires and cables hang from balconies and terraces, which are decorated with television antennas. Additional floors are added as an afterthought, as are the snaking stairwells— haphazard constructions put up whenever any of these migrant families earns extra money. These are the domains of women and children when the men are away seeking work; spaces where stories are freely shared across the alleys and open drains that connect all of these ramshackle abodes together.
When Purvi was a teenager she was optimistic there was a way out of Jahangirpuri. But in 2015, she married the man her parents selected for her and began her new life in a neighbouring block. Few days into her marriage, she was let in on a dark fact experienced by one in three women globally: A violent spouse.
The physical abuse began barely days after the wedding. Soon, Purvi's husband told her she wasn't "allowed" to speak to other people, apply for jobs, own a phone, or retake the final college exam standing between her and a degree. There were burns, kicks and marital rape too, she said.
While abusing your wife is illegal, India's laws do not criminalise marital rape. The violence Purvi was subjected to included physical, sexual and psychological harm by her spouse, defined as intimate partner violence, by the World Health Organisation (WHO). Survivors of this kind of abuse are often conditioned into silence and become afraid to speak out against their abusive partners. Purvi was no exception.
When the situation at home took a turn for the worse, Purvi would sometimes turn to the police, who once even took her husband to the station.
"That day he had hit me on the head and I was bleeding so much," Purvi recalled. The police beat up the husband in her presence. But when I asked her if she had sought treatment for her wounds, she shrugged: "Women around me hardly go to the hospital for such things. We think the police can help us when things get worse."
Neither Purvi nor her friends, family or the police felt that Purvi needed medical intervention.
Domestic violence is seldom seen as gender-based violence that requires medical attention in the way rape or acid attacks do. Families, neighbours and police are often reluctant to interfere in cases of domestic violence as it is seen as a "private matter". In April, as when a man stabbed his wife to death in a market in Delhi, and bystanders didn't come forward.
"Domestic and intimate partner violence is not perceived as gender-based violence by most people," said Kumar who was part of a survey conducted by MSF in Jahangirpuri which found that social barriers to seeking help included lack of family and social support.
In India, domestic violence cuts across socio-economic status and studies show that richer, more educated women are more likely to be abused by their family or partners.
The national statistics are grim: 30.9% of crimes against women were committed by family members or spouses and women are 17 times more likely to face sexual violence from their husbands. But this is the tip of the iceberg: Nearly 99.1% of Indian women who face sexual violence do not come forward, particularly when the perpetrator is the husband. Some estimates indicate gender-based violence affects over 27.5 million women in India.
A Public Health Crisis
The day Purvi's daughter was born in March 2016 is burned into her memory, and not for entirely positive reasons. That morning her husband had kicked and punched her so hard that her water broke. But he refused to take her to the hospital. After some pleading, Purvi's mother-in-law agreed to come along. Two hospitals turned her away because of complications such as high blood pressure and bruising.
Purvi was finally admitted to a third, 10 hours after she had gone into labour. Her daughter was delivered by caesarian-section, but the delay in treatment and post-surgery infections warranted a month-long convalescence at the hospital.
Purvi isn't alone in experiencing spousal violence during pregnancy. Over 28% women in India, the second highest globally, are abused when pregnant.
"While women are seeking treatment for health complaints arising because of sexual violence, they may not tell the doctor this, and the healthcare providers aren't recognising this either," Padma Bhate-Deosthali, senior advisor and former coordinator, Centre for Enquiry into Health and Allied Themes (CEHAT) that works with several public hospitals and state governments to reform their responses to gender-based violence.
Women facing domestic abuse might seek treatment at a hospital's many speciality wards such as orthopedics and gynecology, but are rarely recognized as cases of abuse. For reasons ranging from fear of retribution from the family to the feeling that they cannot share their situation with a doctor, survivors rarely report that they are facing abuse.
At no point from the time of admission to her one-month stay, did any healthcare worker recognise the signs of abuse, Purvi recalled. She had been to the gynecology ward and the primary healthcare centre for prenatal and antenatal check-ups multiple times. The ASHA (accredited social health activist) visited her as well but not once did Purvi find avenues to talk about the abuse she was facing.
Ruchi Gupta, a former consultant with the Haryana State Health Resource Centre, said: "Since the hospital or a clinic is the first point of contact for a survivor of gender-based violence, the health departments can play an important role in the provision of holistic response."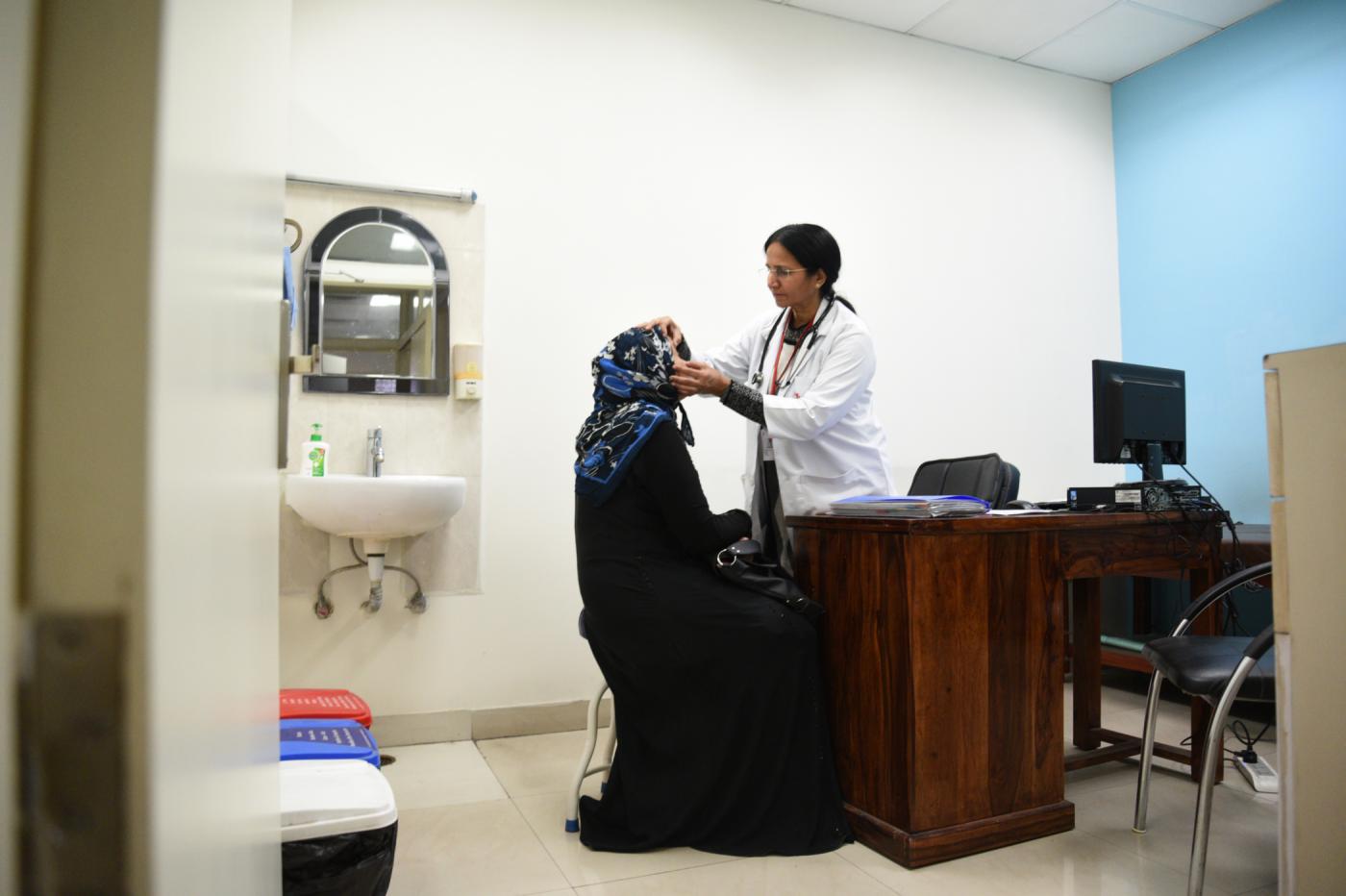 Anita GS, a gynaecologist at the government-run Vanivilas Hospital in Bengaluru, Karnataka, has treated quite a few women who live with abusive partners.
"If they give us their history during an examination or if we find something, then we talk to the patient and counsel her. If required we refer her to the psychologist," she said. But the problem, she added, is most women don't want to disclose abuse.
Cases of gender-based domestic violence fall through the cracks of the healthcare system for three reasons, said Bhate-Deosthali.  First, healthcare workers aren't trained to recognise it and, so, offer symptomatic treatment without identifying a woman's long-term needs.
Second, healthcare workers too have their biases and are reluctant to get involved in "family matters". Moreover, patients can often be accompanied by family members who may even be the perpetrators. And third, is the lack of financing and poor implementation of policies.
The pandemic laid bare the status of India's public healthcare infrastructure, which is heavily burdened, badly structured and poorly financed. India has just 0.9.doctors—only 0.62 for active duty—and 1.7 nurses per 1,000 people as against the WHO recommendation of one doctor and three nurses per 1000. Government hospitals are overcrowded, under-resourced and poorly staffed. Emergency wards are chaotic with overworked doctors struggling to handle the hundreds of cases competing for attention. Coronavirus nearly broke India's health infrastructure; tackling the domestic violence shadow pandemic seemed like an insurmountable challenge.
"If all survivors of domestic violence came forward to seek healthcare, India's health system wouldn't be able to cope," said Jocelyn Brosseau, programme coordinator of Umeed Ki Kiran (UKK), the Jahangirpuri clinic for survivors of gender-based violence run by MSF.
The 2012 Delhi gang rape that brought global attention to violence against women in India shone a spotlight on rape and assault, constituting 7.9% and 21.8% of crimes committed against women respectively. Yet, domestic violence, which constitutes 30.9% violence against women, continues to be ignored.
Guidelines and recommendations from the Ministry of Health and Family Welfare (MoHFW), National Health Mission (NHM), and the National Health Policy (NHP) 2017 have emphasized the need for a system-wide response to identify and address all forms of gender-based violence, including gender sensitisation of staff, women-friendly hospitals, training ASHAs, putting in place referral pathways to secondary and tertiary healthcare, stopping violence in labour rooms, and counselling services.
But, "These mandates and policy directives remain on paper. There have been no concrete steps or directions from the health ministry towards translating policy into practice," said Bhathe-Deosthali.
The MoHFW was contacted for a comment, this story will be updated if there's a reply.
Only a handful of states including Maharashtra, Kerala, Goa, Haryana and Karnataka have taken the first step towards systemic change by allocating budgets for crisis centres.
Putting Your Money Where The Policy Is 
When Purvi grew tired of coming up with cover-up stories for the visible injuries inflicted by her husband, she told her in-laws and parents the truth. Their response was baffling, but one that millions of Indian women have heard: "Adjust."
Many women in Jahangirpuri told me they "adjust" in an abusive marriage because of financial dependence on their partners. With no means or income of her own, Purvi was dependent on her husband. There was no money for hospital expenses, and she made do with home remedies. Government hospitals were an option only when the pain was unbearable. "How many times could I go? This was so frequent," she said.
Gupta said trauma from domestic violence impacts a survivor's psychological, physical and reproductive health throughout their lives, and often impacts the children too.
After the abuse that prematurely landed her in the labour ward, Purvi had to endure several health issues.
Her husband, who was disappointed at having a daughter, refused to pay for her month-long convalescence. She had to convince her reluctant parents to foot the bill. Purvi said she felt unloved and worthless, and was afraid her daughter would face the same fate.
Despite all this, Purvi's family pressured her to return to her husband. The following year, she was pregnant again. This time Purvi miscarried after a violent episode of abuse. That was the final straw.
"Even that day, I went to the emergency on my own. No one cared," she recalled.
Bhate-Deosthali explained that it is impossible for a doctor to not medically see this  as abuse.
"The reality is that survivors of gender-based violence in India do not have access to appropriate healthcare services such as psychological counselling and first-aid, long-term treatment plans, detection of sexually transmitted diseases and so on," Bhate-Deosthali explained. Without intervention, women continue to be trapped in a never-ending cycle of abuse for years on end. Purvi felt trapped too.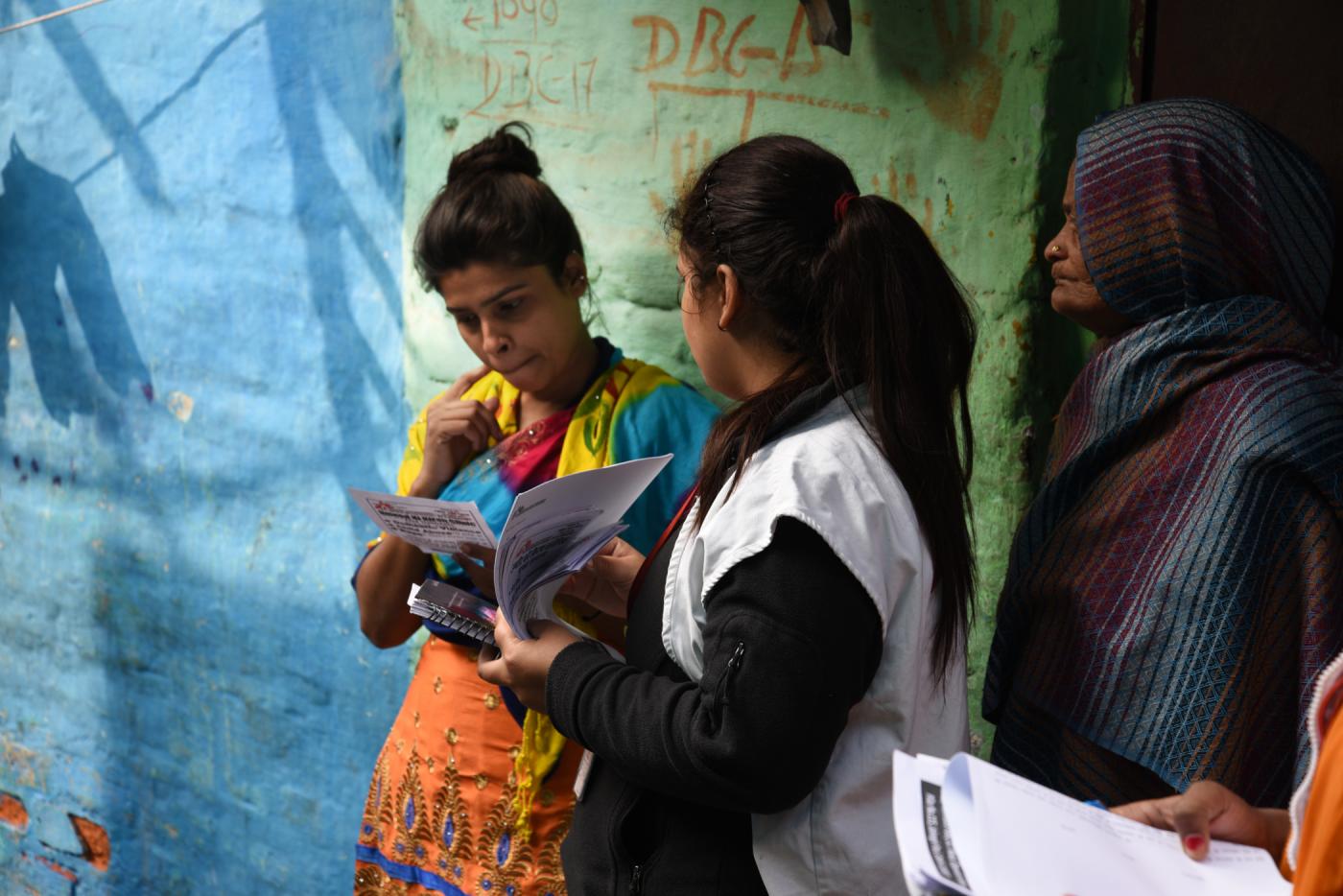 "Some days I didn't know why he was beating me up. I would bleed, he would force himself on me. I thought I was not enough," Purvi recalled. "That feeling you get— that you can never be enough? That you have no allies? That you don't matter? No one should feel that way."
It came to a point when she thought of taking her own life. "I was so depressed, I thought life had no meaning," she recalled.
Several women from Jahangirpuri who were interviewed for this article admitted to "feeling depressed." These survivors just knew in their bones what depression felt like, but they were unsure of how to treat it or whom to seek help from. Not many had sought counselling services. Some couldn't afford professional help; others didn't know how it would help.
Both Kumar and Bhate-Deosthali have found that counselling is crucial for survivors of gender-based violence. However, there are two barriers. First, there is a severe shortage of mental healthcare practitioners in the country. By some estimates—the government has no data of mental healthcare practitioners—India has just 898 clinical psychologists and 900 psychiatric social workers against a requirement of 20,250 and 35,000 respectively. Second, the benefits of psychosocial counselling are often overlooked by survivors themselves.
"So you basically sit and talk? I talk to my friends, that should help?" one survivor asked.
Over the years, Purvi learnt that calling the police (100) or the domestic abuse hotline (181) never yielded long-term results. It wouldn't heal her or change the behavior of her husband. To her, there were two options: adjust or leave. Purvi decided to leave.
"Everyone told me that domestic violence isn't a big deal, everyone goes through it," Purvi said. "It took me a while to ask myself: Why? How? Is a girl's life worth nothing? I never want my daughter to go through this. That thought kept me going."
What followed were dark days: she had no work, her own family deserted her for walking out of the marriage, and she was alone with her daughter in a city that she knew could be unkind to women.
Purvi reluctantly started seeing a professional mental health practitioner at a local NGO, opening a new chapter in her life.
"I was completely unmotivated and had no hope," she recalled. "But in just a few sessions, I came to the realization that only I had the power to change my situation."
Over the next few months she worked on shoring up her confidence, finding a job and a place to stay.
Purvi said it was her daughter's well-being and future that bothered her. She was preoccupied with worries around admission in a government-run English-medium primary school, daycare expenses, and raising a daughter as a single parent in Delhi. Yet her optimism knew no bounds. After narrating her experiences, Purvi finished with a smile: "Things are okay," she grinned when I met her at Jahangirpuri.
Then, she raised her leg to show off her polka-dotted sneakers.
"I bought these when I got my first job last year. Before that, for a few months, I was on the street with no food or shelter. This is my second life."
(*Survivor's name has been changed and the name of her workplace has not been revealed to protect privacy.)
First published in
Article 14
.
Photographs by Showkat Nanda