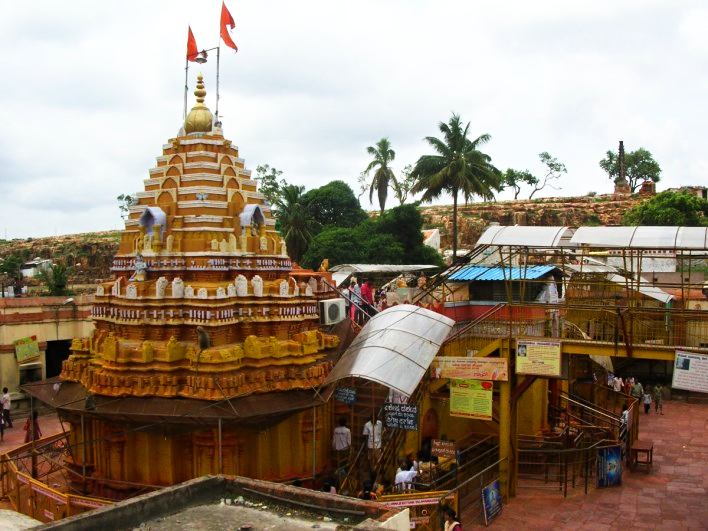 A 19-year-old girl from Vijayanagara district in Karnataka made a narrow escape from being pushed into the exploitative and illegal devadasi tradition when she was rescued last week after tipping off the police about her parents' plan to 'dedicate' her.
The Devadasi tradition is an age-old religious practice, especially in the southern states, where young, pre-pubescent girls are married off or dedicated to a particular god. In later stages, this devolved into an exploitative practice of bringing young women into sex slave trade and subject them to sexual exploitation. Even though this practice has been abolished by law in Karnataka, it persists in the state, especially in its northern part.
The district administration and officials from the Devadasi Nirmoolana Kendra, an organisation under the state's women and child welfare department, rescued the girl and gave warnings to her parents, according to a report in The New Indian Express. The parents had to write a letter to the police saying they would not change their mind.
Officials told the newspaper, the rescued girl was in love with a boy from her neighbourhood, but her family strongly objected to it. As her parents have two daughters, they had apprehensions that the elder daughter, if married to the neighbourhood boy, would try to take away their property.
The girl contacted the police after she came to know that her parents were planning the Devadasi rituals. An official told The New Indian Express that the girl's mother was a former devadasi and even then, she wanted to send her daughter into the practice. "Though it's practised in the name of goddesses, girls become sex slaves with no future. After she contacted police last week, we prepared for a raid. Three days after the raid, her parents finally agreed to get their daughter married," the official said.
The officials kept the girl in a government facility and then she married her friend a few days later.
The Karnataka Devadasis (Prohibition of Dedication) Act had come into effect in 1982 abolishing the devadasi system, but its implementation has remained abysmal as the practice still thrives in the state.
The Karnataka state government has failed to carry out surveys to find out if the practice continues, how many devadasis were in the state and whether they were being rehabilitated. The last government survey took place way back in 2008, according to which there were more than 40,000 devadasis in the state. However, the NGOs working with the community peg the number at more than 80,000 at present, according to reports.
According to the newspaper, the administrations in Ballari and Vijayanagara districts are trying hard to stop the practice. These two districts have about 10,000 devadasis registered under government rehabilitation and each person gets a monthly pension of Rs 1,500.
First published on February 19, 2021 in
Newsclick
.