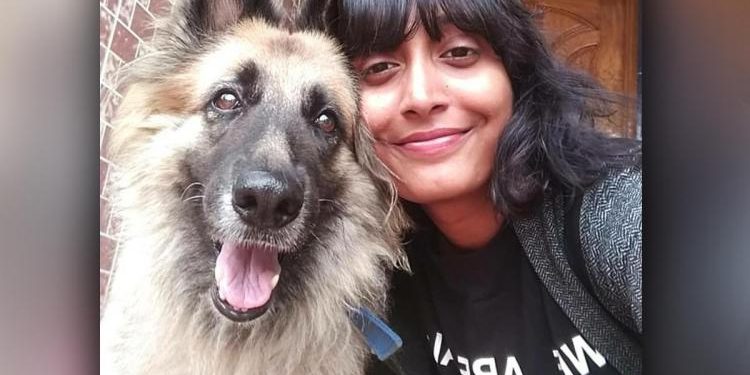 The decision of a Delhi court sending a 21-year-old climate activist to five-day police custody for allegedly being involved in creating and sharing a "toolkit" on social media related to the farmers' protest has led to legal experts raising questions. Among others, Senior Advocate Rebecca John said the Magistrate's order amounted to "shocking abdication of judicial duties."
Disha Ravi, a 21-year-old activist, was arrested  by a Cyber Cell team of the Delhi Police on Saturday from Bengaluru for being allegedly involved with the "toolkit" related to the farmer's protest on social media, which was later shared by Swedish climate activist Greta Thunberg. The police produced Ravi before a Delhi court on Sunday and sought her seven days' custody. Duty Magistrate Dev Saroha allowed the police to quiz her for five days.
During the hearing, Ravi broke down inside the courtroom and told the judge that she had edited only two lines of the tool kit and that she wanted to support the farmers' protest.
Advocate Rebecca John pointed out that the Duty Magistrate at Patiala House court of Delhi should have ensured Ravi was being represented by a lawyer, LiveLaw reported. "Magistrates must take their duties of remand seriously and ensure that the mandate of Article 22 of the Constitution is scrupulously followed. If the accused was not being represented by counsel at the time of the hearing, the magistrate should have waited till her counsel arrived or in the alternate, provided her with legal aid," John, an acclaimed criminal lawyer, wrote on Facebook.
John asked whether the Duty Magistrate asked the Special Cell of the police why Ravi was being produced in Delhi from Bangalore without a transit remand from Bangalore courts. She further said that a Duty Magistrate, sitting on a Sunday, should "at best remand for a day, so that the regular court takes up the matter the next day." Duty magistrates should not send an accused to five days police custody, John added, demanding the magistrate to ensure effective legal representation.
Meanwhile, Senior Advocate Saurabh Kirpal asked why people are arrested at the drop of a hat. "If someone is guilty, prosecute and punish them. Pre-trial arrest (as a substitute for punishment) is an abdication of the responsibility of the police to investigate. It also numbs us as citizenry," he tweeted.
Supreme Court advocate Prashant Bhushan called the arrest "illegal and malafide" as he shared a statement from the Campaign for Judicial Accountability and Reform, of which he is the convener. The group has Justice P B Sawant, senior lawyer and former Union law minister Shanti Bhushan, among others as patrons.
Our Statement on Delhi Police's illegal&malafide arrest of environmental activist #DishaRavi for playing a small role in preparing a digital campaign toolkit for the farmer's protest. The Magistrate in mechanically remanding her to police custody also abdicated his responsibility pic.twitter.com/RMZSISlqLV

— Prashant Bhushan (@pbhushan1) February 15, 2021
The Campaign's statement said, the 'illegal' arrest of Ravi by the Delhi Police Special Cell has violated norms and procedures laid out in the Code of Criminal Procedure and the Constitution.
Besides pointing out that the police did not obtain Ravi's transit remand from a Bengaluru court, the statement claimed she was also not provided a legal counsel or given the scope to seek one, all of which are violations of different clauses of Article 22. "Such illegal actions by Delhi Police would amount to kidnapping under the pretence of law," the statement said.
The group further expressed disappointment at the Duty Magistrate's "complete abdication of duty." Their statement said, "Magistrates have an important constitutional role to play under Article 22 to ensure that any detention by the police is strictly in accordance with the law and procedure. However, the concerned Magistrate has performed their task in a mechanical manner that has resulted in a serious violation of human rights." The Campaign called for immediate release of Ravi and disciplinary action against the Duty Magistrate.
A "toolkit" is a document created to explain any issue. It also provides information on what one needs to do to address the issue. This might include information about petitions, details about protests and mass movements.
Delhi Chief Minister Arvind Kejriwal on Monday called Ravi's arrest an "unprecedented attack on democracy". "Arrest of 21 yr old Disha Ravi is an unprecedented attack on Democracy. Supporting our farmers is not a crime," Kejriwal tweeted.
According to various reports, the police have accused Ravi of being one of the editors of the toolkit and a 'key conspirator'. The police sought her custody claiming they were probing a larger conspiracy against the government of India and to ascertain her alleged role relating to the Khalistan movement.
Ravi, who is a graduate in Bachelor of Business Administration from a private college in Bengaluru, is also one of the founding members of a group named 'Fridays For Future India', a movement for climate justice.
Senior Supreme Court lawyer Colin Gonsalves also asked a pertinent question on NDTV, saying, "Tell us from the toolkit, whatever version you have, which line is a criminal offence?"
First published in
Newsclick
on February 15, 2021