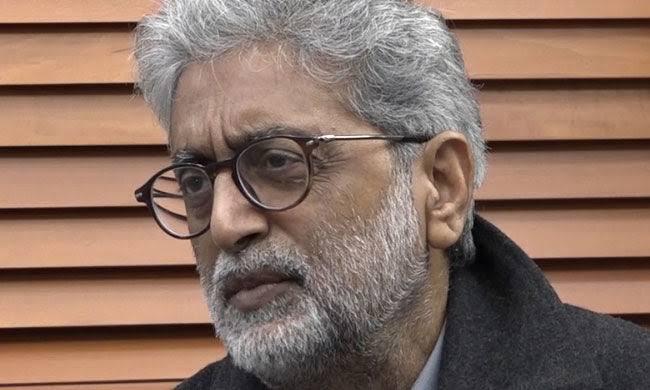 Civil rights activist Gautam Navlakha, who is in Taloja Jail in Maharashtra in the Elgar Parishad case, has been denied a new pair of spectacles, rendering him close to blind. His partner, Sahba Husain, in a statement, said that his spectacles had been stolen on November 27 but that he was allowed to call home for a replacement only three days later. A new pair of spectacles was sent for Gautam, who is nearly 70, but jail authorities refused to accept the parcel. This is despite the fact that they were informed in advance that the parcel would be arriving and that Gautam was nearly blind without them.
Sahba Husain's statement says that Gautam is in acute distress and his blood pressure has shot up. She said that the tall claims of Indian authorities on jail conditions are mocked by "this act of deliberate and perverse cruelty." Just last month, 83-year-old activist Fr. Stan Swamy, who is also in the same jail, struggled without a straw and sipper while the National Investigation Agency asked for 20 days to reply to his plea for the same. Similarly, poet Varavara Rao, who is also in prison in the case, has experienced a serious deterioration in health and was shifted to a hospital after the Bombay High Court said he was "on his deathbed."
Gautam Navlakha surrendered before the police in April. So far, 16 people have been arrested in the Elgar Parishad case under the Unlawful Activities Prevention Act. The NIA, in a supplementary chargesheet, has accused him of having links with the Inter-Services Intelligence (ISI) Pakistan. A number of prominent activists and academics, including Sudha Bharadwaj and Anand Teltumbde, are also in jail in connection with the case.