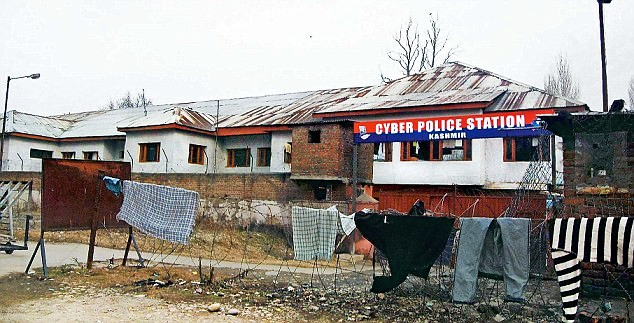 Srinagar: Some time in August, the Jammu and Kashmir Police's Cyber Wing summoned 22-year-old college student Nargis (name changed on request) and questioned her for three hours—about tweets criticising the government of India's decision to remove Constitutional provisions according special status to the erstwhile state of Jammu and Kashmir and on an Internet ban that followed.
The experience left the Srinagar resident "in trauma", a relative, requesting anonymity for fear of reprisal, told Article 14.
Since the questioning, Nargis experienced bouts of anxiety. "She has panic attacks and feels breathless and choked," said the relative. "Her hands shiver for minutes."
"She used to watch Savdhaan India," the relative said, referring to a popular television show based on real-life crime. "Now she avoids any serial or movie that has police roles in it."
The police let her go, but with a warning, said the relative. "Be careful next time before you tweet," were the policemen's last words to her.
The summoning of social media users, especially Twitter users, by the Srinagar-based Cyber Wing of the J&K Police has picked up pace in the wake of the first anniversary of the reading down of Article 370 and Article 35-A of the constitution by the Bharatiya Janata Party-led Government of India on 5 August 2019.
The unilateral decision of the government of India was followed by an unprecedented government crackdown on opposition to the move. Thousands were arrested, cases filed against many under the draconian Public Safety Act (PSA),1978, the Unlawful Activities (Prevention) Act, 1967, and, in the months that followed, against social media users.
Following the latest questioning by the J&K Police's Cyber Wing, first reported by The Kashmir Walla, a news website, on 14 August 2020, scores of Twitter users disappeared from the microblogging site or stopped posting political tweets. Dozens of others deactivated their accounts.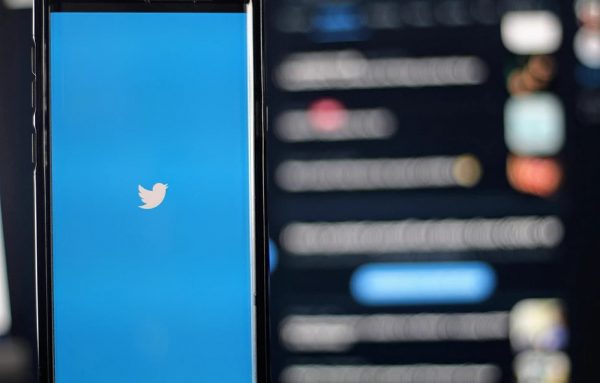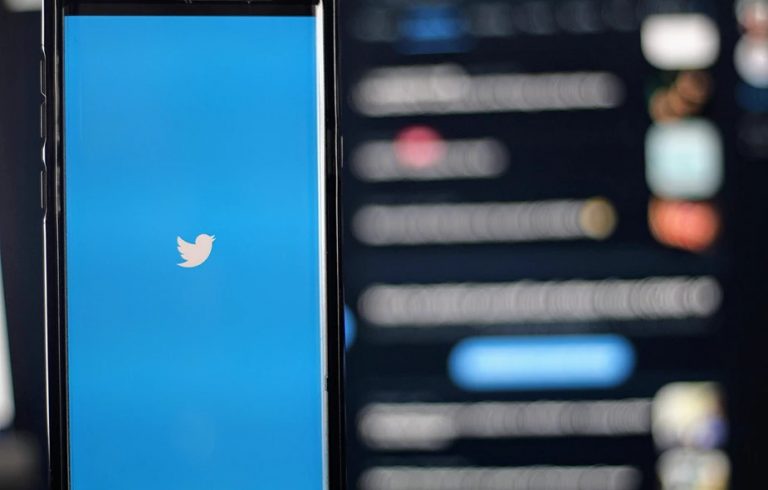 These social-media accounts were among more than 300 being investigated for "cyberbullying", the police said.
Superintendent of Police Tahir Ashraf Bhatti, who heads the J&K Police Cyber cell, told Article 14 that the questioning "has nothing to do with politics and is not based on political lines". He described allegations that the police were silencing dissent as "completely baseless and concocted".
Bhatti said people are free to say or tweet anything, including "healthy criticism" of the government. "We are living in a democratic country, and we have every right to criticise any government's decision, and that is how democracy works," he said.
Young men and women summoned to police stations said the crackdown was indeed about dissent. They told Article 14 that they were questioned about the opinions they shared.
Focus On Your Career: Police To Dissenting Student
Nargis, the 22-year-old student, said questions from police interrogators were related to her tweets questioning government conduct and human rights violations in Kashmir.
"I was asked who was guiding me before posting a tweet and whether I have any links across the border on social media," she said. Nargis was told to focus on her career.
Before they let her go, Nargis had to assure police that she would not participate in "anti-national" activities on social media.
"The summoning made it clear to us that whatever the Centre does or imposes in Kashmir, people have to accept without raising any objections," said her relative, who accompanied her to the interrogation.
Nargis refused to discuss the incident at greater length, fearing reprisal. She has since left Twitter and has decided not to post on the micro-blogging site.
On 18 July, three unidentified militants were killed in a firefight between militants and security forces in the Amshipora area of South Kashmir's Shopian district, the government said. After pictures of the alleged militants surfaced, a family from Jammu's Rajouri claimed the slain men were their relatives, raising doubts about the authenticity of the encounter.
At least three officials of the Cyber Police questioned Khan about his tweets on the Shopian encounter, he said. They also asked about his tweets on the abrogation of Article 370.
"They (policemen) were scrolling and checking my tweets," said Khan. "They had already taken some screenshots of my tweets that were shown to me." The student was also asked about his ideology, his family background and education.
At the police station located in Srinagar's 'Cargo' building, Khan said, he saw four other young men from different areas of Srinagar who had been summoned by J&K Police's counter-insurgency centre. This building is a former torture centre used by security forces at the peak of Kashmir's armed uprising.
"Most of the questions were on my tweets regarding the abrogation of Article 370," said Khan. "I was asked whether I used to tweet before 5 August or whether I started tweeting after that."
Khan was puzzled when he was also asked about protests in the national capital against the Citizenship Act and the National Register of Citizens.
The student, who has more than 5,000 followers on Twitter, was told to focus on his career, "image building" and to avoid tweeting on "political matters".
Criminalising Social Media, Its Users
The recent crackdown on social media users has heightened fears of reprisals against dissent in Kashmir.
In its latest report 'Kashmir's Internet Siege', which assesses the impact of the ongoing internet restrictions in Jammu and Kashmir, Srinagar-based Jammu Kashmir Coalition of Civil Society (JKCCS), an advocacy, has said: "In an atmosphere of heightened mass surveillance (post-5 August, 2019), police complaints were registered against social media handles and several anonymous social media users were traced and summoned to the police station for questioning."
"This criminalizing of social media discourse, often backed by legal and police sanction, is deeply inimical to a free and open media environment, and exerts a chilling effect on all forms of public expression," said the report.
The crackdown on social media users has gained pace slowly.
On 14 January, the J&K government banned all social media sites, ostensibly to curb "false information/rumours". Soon after, the J&K Police also cracked down on the use of Virtual Private Networks (VPNs) to access social media. VPN applications allow users to access restricted websites by masking user locations.
On 17 February, the Cyber Police station registered a First Information Report (FIR) against "various social media users" who defied government's orders and had "misused" different social media platforms.
On 19 February, the police made first arrests in Kashmir for so-called misuse of social media. At least two men were arrested, for allegedly spreading "false rumours" and hatred on social media.
The J&K Police also arrested Imtiyaz Ahmad Kawa, a resident of Saida Kadal in Srinagar city, from his home for posting allegedly fake photographs on Facebook, accusing security forces of vandalism in North Kashmir in 2019, Article14 earlier reported.
Anti-Terror Law Against Journalists
More recently, the police have filed criminal cases for social-media posts, including journalists, some of whom were summoned and questioned for stories they had filed. Two Kashmir-based journalists were booked under the UAPA, an anti-terror law.
When Habeel Iqbal, a lawyer from South Kashmir, criticised a High Court judgement on the detention of the president of the Jammu & Kashmir High Court Bar, senior advocate Mian Abdul Qayoom, he was called for questioning by police in June. The judgement upheld Qayoom's detention under the PSA.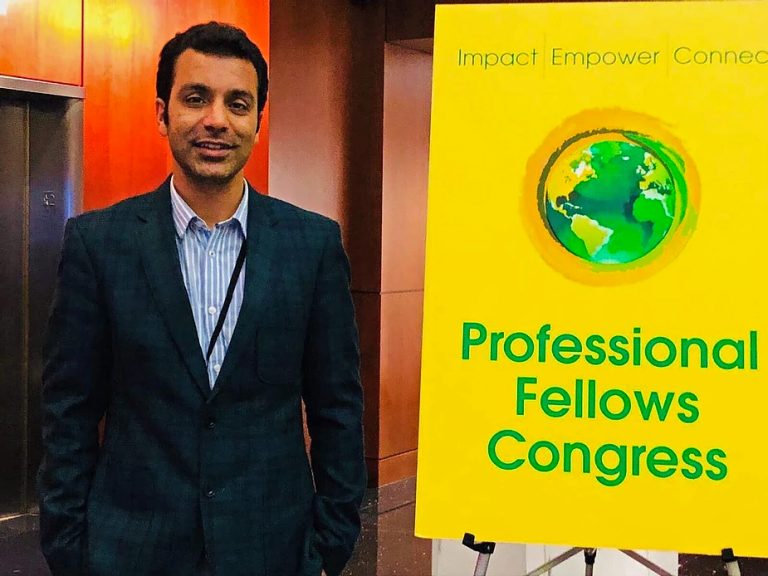 Iqbal said Kashmir had been in a "state of exception" since 5 August 2019. He called the latest crackdown on social-media users an "opaque" process that is "operating by the use of threats and coercion". Iqbal said people in Kashmir tend not to approach the courts because judges have largely not been responsive to accusations of human-rights violations.
The relative of Nargis, the college student questioned in August, said the crackdown on social media users was aimed at "complete domination of their (the government's) own narratives".
Critics of the government's policies in Kashmir told Article14 that the establishment appeared to be stifling dissent under the garb of "cyberbullying" complaints.
'Social-Media Crackdown Part Of Larger Plan'
National Conference (NC) Member of Parliament from South Kashmir, Justice (Retd) Hasnain Masoodi, said the "beauty of democracy" is its accommodation of dissent and disagreement.
The former judge of the Jammu & Kashmir High Court said Article 19 (1) (a) of the Indian Constitution grants people the right to freedom of speech and expression and that every individual has the right to express his or her opinion.
"You cannot summon people for just expressing their views and opinions as far as it is within the four corners of law," Masoodi said.
Senior Peoples Democratic Party (PDP) leader Naeem Akhtar, detained for 11 months under the PSA after Article 370 was revoked, said forcing Kashmiri youth to delete Twitter accounts was part of a larger plan.
"This is a part of the overall project to instil fear and muzzle voices that could object to the demographic plan," Akhtar said, referring to fear among Kashmiris about a government effort to alter the demographics of the Muslim-majority state.
Human-rights lawyer and civil rights activist Parvez Imroz said issuing summons to those criticising the government and its policies violated the law and was aimed at silencing people and opinions.
"Summoning people for social media posts that criticise certain policies is unconstitutional," he said, "And against international law to which India is a signatory."
First published in
Article 14
a research and reporting project focused on issues around the rule of law in India.