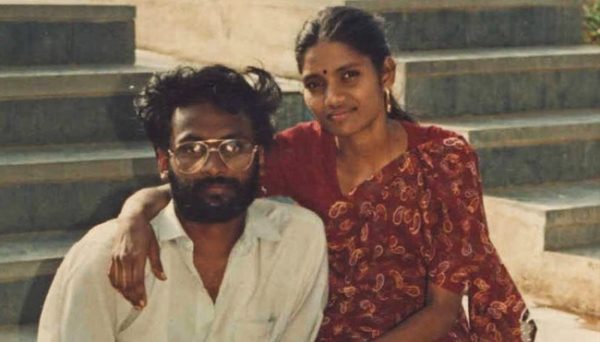 "Someone in a cell nearby has tested positive for COVID-19, it's a matter of days before it reaches me," GN Saibaba had told his wife AS Vasantha Kumari when he made an emergency call to her on July 11. The fact that the prison authorities gave special permission to the wheelchair bound professor, so soon after his regular call on July 6 was a cause of alarm for Vasantha. That had never happened before. "Sai is allowed only two short calls of two minutes, just two times a month. He made the emergency call to let me know that someone in a cell close to his had tested COVID-positive, and said it can spread to his cell within hours," that was the last she heard from him.
"It is inevitable, he told me, that there has been an uncontrolled outbreak of COVID-19 in Nagpur Central Prison. And now he has no one to help him with basic physical tasks even as the other prisoners are very scared and now it seems that there are maybe hundreds infected including convicts, undertrials and even the jail guards," Saibaba told Vasantha.
According to him, "barrack after barrack is being infected." He said that on July 8,  all 20 prisoners of Anda cell, where he is lodged underwent COVID-19 swab tests and one prisoner was found infected. "The disease has reached very close to me, it is only a matter of time," Saibaba had told his wife.
"Everyone is mentally disturbed in the prison because of the news of coronavirus spreading, nors and even those who would help him once are not willing to do so for fear of the illness," she told SabrangIndia. "Even the authorities cannot assign anyone to help him," said Vasantha, adding that Saibaba, now has to manage however he can, confined to the wheelchair, with one hand limp and the other deteriorating fast, she fears his health is spiralling from bad to worse. "His health has been bad from before anyway. His immunity is very low and if he gets COVID-19 it is a death sentence for him," she added. His next bail hearing is due at the end of the month but Vasantha fears that the infection is spreading at a fast pace in the jail. "The judiciary could take suo moto [cognisance] of the urgency of the situation no?" she asks,
According to her Saibaba has already been taken to the Nagpur Government Super Specialities Hospital twice since the COVID-19 Lockdown was announced, informed Vasantha. "They gave him painkillers and advised him to undergo more tests. I think the hospital conducted an MRI-Brain scan also and some other tests, but neither I, nor the lawyers have been reported to have not been given so far. In fact I have not seen any of his medical reports since September 2018. I cannot even consult our family doctor, or now a teleconsult with a specialist. Sai needs daily physiotherapy along with his regular medicines. He has shooting pains that he tells me about. And without daily physiotherapy he will lose the movement in his right hand also," says Vasantha who is most concerned about the quality of healthcare in the jail. "They only have basic medicines for fever and diarrhea. They say Sai refused to undergo gallbladder surgery. But we want to try Ayurveda and not surgery. What he urgently needs is physiotherapy for the pain in his hands and body," said Vasantha adding "He said his left hand is on the verge of failing, and now his right hand also. The acute pain is spreading along the length of both the hands up to the fingers…"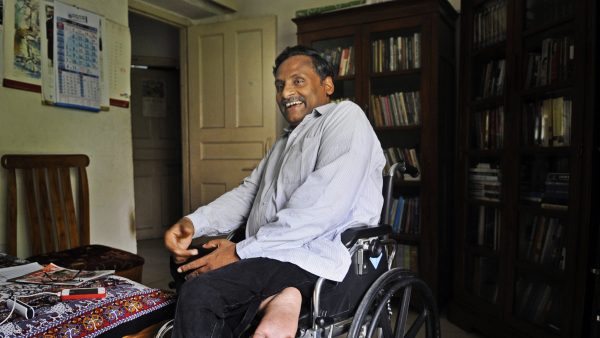 Vasantha has not met her husband since February, their last "mulakat" or official meeting of jail inmates and their families. Soon after that these meetings were suspended as COVID-19 began to spread. "Even his lawyer can not meet him now. There is a transport problem too. Once he was allowed a short video call but we could not see each other clearly because the network was so bad," recalled Vasantha. "Sai said we will not video call again. I used to send him his medicines via the advocate, now I am unable to do that. Earlier the lawyer could leave the medicine at the Jail gate, and the officials would hand it to Sai, but now as COVID-19 cases are increasing even the advocates are scared to go to the gates of the prison… Now I have to wait for the court to take the situation seriously and realise this is an emergency situation," she says her voice trailing.
Vasantha says she has to try her best to stay strong for her husband, "We have done no wrong. Not harmed anyone. We raise issues of those who suffer, and just give a voice to the voiceless. We had hope from the judiciary. But now we are stressed and upset mentally…" According to her the professor would try and de-stress by reading newspapers but has now been denied newspapers since March. "Reading helps him be distracted…" she says.
Above all, Saibaba's existing comorbidities put him in a more vulnerable situation now more than ever as he is being forced to live in unhygienic conditions, fears Vasantha. "If he ever tests positive for COVID-19 he will be confined to his cell alone. He will not be allowed to be shifted out of the jail. They isolate COVID-19 patients within the jail," she says.
"We had applied to seek parole, but the court rejected it in May. We applied again for the second time in June, but there has been no reply till now. They [jail authorities] say he is 'normal'. How is he normal when he falls and faints and no one picks him up," she asks. Vasantha says even the doctors at the Nagpur Government Super Speciality Hospital suggested that Saibaba use "cold and hot packs for pain regularly, use a medical bed for sleeping with six side pillows (to relieve continuous shooting pain), but were not provided."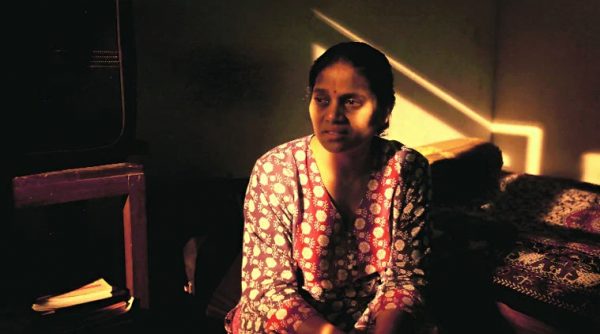 G Suryavathi, GN Saibaba's 72-year-old mother who lives in Hyderabad is also unwell and wants to see her son once. But the fact that the city was a containment zone led to the rejection of the first parole application. "They said Sai's brother's residence, where my mother-in-law lives, is in a COVID-19 containment zone. We applied again for Sai's parole almost a month ago, but there has been no response from the jail authorities so far," said Vasantha. On July 14, a writ on medical grounds came before the Bombay High Court Bench at Nagpur and the court gave 10 days' time for the prosecution to submit its reply and scheduled the case at the end of July.
The family also issued a formal press note on Wednesday sharing that "Dr. G. N. Saibaba suffers severe physical pain caused by the degeneration of muscles in his hands. He is plagued by pancreatitis, high blood pressure, Cardiomyopathy, chronic back pain, immobility, and sleeplessness. Consequently, his physical ailments intensified while the lack of pain relief and neglect due to inadequate medical facilities further debilitated his already fragile health. Despite interventions made by the National Human Rights Commission and authorities of international human rights organisations, the Courts have repeatedly denied him bail. Undue delays without bail for the incarcerated are a blatant denial of the fundamental right to life and liberty guaranteed under Article 21."
"This is also a violation of the rights of the disabled," Vasantha told SabrangIndia recalling that the Supreme Court of India has upheld the right to life and reflected on prisoners observing that "the treatment of a human being which offends human dignity, imposes avoidable torture and reduces the man to the level of a beast would certainly be arbitrary and can be questioned under Article 14."
India is also a signatory to the International Covenant on Civil and Political Rights (ICCPR), which recognises the inherent dignity of human beings and the ideal of free human beings enjoying civil and political freedom. Furthermore, India has ratified the UN Convention on Rights of Persons with Disabilities (CRPD) on October 1st 2007. India has even adopted the United Nations Resolution 70/175 on Standard Minimum Rules for the Treatment of Prisoners (also known as the Nelson Mandela Rules). These covenants, conventions and resolutions ensure life and dignity to all persons, prisoners and persons with disabilities and layout the essential parameters necessary for its implementation.
"I approached everybody. I wrote to Sharad Pawar also," she said asking, "I can't understand the law but I know that even in Malegaon blast cases they have bail… everyone is free on bail… on medical grounds… Pragya [Thakur] got bail on medical grounds…  but why not Sai?"
She further says, "The state keeps saying all is ok. The judges don't believe us! Then the judiciary should appoint a judge to go and see the [prison] cell. Appoint a committee to go and see the condition for themselves."
According to her, the last time Saibaba got bail from the Supreme Court in 2016, he was admitted in hospital for two months."For one month in Hyderabad and one month in Delhi. He underwent physical therapy everyday," recalled Vasantha.
G. Haragopal, Chairman, Committee For The Defence And Release Of GN Saibaba has also issued a statement on Wednesday saying, "In view of the precarious health condition of Dr. GN Saibaba, we appeal to the Maharashtra State Government and the Central Government to release him by granting bail or parole immediately so that he can avail appropriate medical treatment either at Hyderabad or Delhi where his family members are living."