The COVID-19 crisis will have far reaching consequences for millions, including artists and performers. With limited or no access to audiences, and increasing dependence on technology and the internet, which is not accessible to all, they are facing an uncertain future. To understand this issue better and possible solutions in the offing, the Indian Cultural Forum spoke to Shubha Mudgal and Aneesh Pradhan, in the first part of this two-part series. In the second part, we talk to Arundhati Ghosh and Sameera Iyengar, who have been involved with several efforts to help artists affected by the crisis.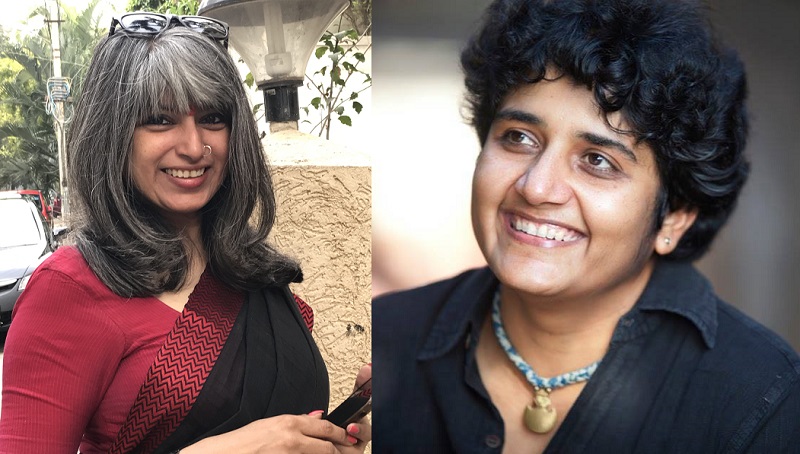 Ishita (I) : As large gatherings will not be allowed for a while to come, it seems everyone is anticipating a move towards the digital space, and yet in a country like India, that space still remains out of the reach of a large number, whether it is performers or spectators. Who do you see being left out? What kind of interventions would be required to bridge this gap?
Sameera Iyengar (SI) : I think there will be an embracing of the digital space in a way that has not happened before. But I am not sure this will be a move to the digital space — for me, "move" implies leaving one space for another and I don't think that is going to happen. While music is set up in a way that already exists comfortably, but differently, in live and digital spaces, other performance forms like theatre are entirely defined by the live space. CinePlays and recordings are spin offs of theatre, but they are not theatre itself. Theatre is entirely reliant on the coming together of theatre practitioners and audiences for a collective, shared experience. In the digital space, I believe we will see spinoffs inspired by theatre, and some people have already been experimenting with that. We may see new kinds of forms and expressions that engage with this space. I am convinced, however, that we will also be experimenting with ways to get back to the live gathering. It is not only the need of some forms, it is also the need of human beings.
In terms of who will be left out, according to Statista, as recently as May 8, 2020, only 50% of Indians have access to the internet. So everyone else will be left out. The more rural and the more remote your location, the more likely you are to be left out. Some of India's most powerful performing art forms have their roots in these areas — practitioners from there are unlikely to have access. Studies also show that even though rural usage is growing, it is very gendered. This means women will be left out. Gender and economics will hugely decide who gets access, and who does not, to the internet/digital space.
It is time — it has been time for some time — to think deeply about the live arts in the digital space, what we would like to see up there, and why. I am not sure that the digital space will offer any concrete livelihood to artistes in general — I would love to be wrong. I think this space can build awareness and appreciation of the amazing performing arts and artistes we have across the country. It can introduce audiences to various kinds of excellence, through thoughtful curating. These are the interventions I am personally invested in. How we make it happen remains to be seen.
The key intervention required is to make digital access available to everyone in India and that has to be done by the government. Here's keeping fingers crossed. The second key intervention is how to use this access, once it is available. Individual players, non-profits, can make these interventions, which include basic skilling and building an understanding of the technology and the medium, so artistes can not only use it to express themselves, but perhaps the more creative and experimental amongst them will also bring that thinking into their creative expression. That will be a lot of fun to see!
I : The lockdown has brought the economy to a standstill. As private grant makers, what are your plans to help out? Are you planning on collaborating with any government organisations?
Arundhati Ghosh (AG) : In response to the current COVID-19 crisis, India Foundation for the Arts (IFA) has been listening to the field through formal and informal ways. We conducted two Listening Post sessions in April 2020 where 53 artists from across the country and varied disciplines shared their concerns during this time and suggested ways in which IFA could support the community. IFA has also been speaking with and listening to its grantees, trustees and other experts in the field to understand the need of the difficult times we are going through.
Concerns from the field:
One of the foremost and immediate concerns that the artist community is currently facing is the threat of losing incomes, employment and livelihoods – partial or complete; short term or long term. This concern runs across traditional and contemporary forms, and both in rural and urban areas. Within this larger community of artists, persons with disabilities or compromised immunity who depend mostly on freelance work are likely to be further marginalised.
Another concern pertains to the creation of performance work, spaces to show them and audiences. In the present situation, given that the possibilities of ensemble work and audience / artist assembly look bleak, how artists create work, reach their audiences, and what spaces need to be explored – are areas that need deeper thought and engagement.
---
Also read | Artists and Performers in the Time of Covid-19 — Part One
---
While it may be argued that the online space provides new opportunities for presenting work, it comes with its own set of concerns. Firstly, the online is an elitist medium that is accessible only to a small section of society. People who cannot afford or access technology/ gadgets get excluded from these artistic experiences. Secondly, existing applications and digital platforms are not conducive to sharing or teaching all art forms. While they might partially work in some cases such as music, they are inadequate for forms such as theatre or dance that involve much physicality and in some cases working together. The over-digitalising of arts may be detrimental to the aesthetics of particular artistic practices/ forms and also brings into question their online / on-screen sustainability.
Further, the pandemic has also caused shifts in individual and collective priorities in the society. From small families to large corporate houses, funding for the arts has faced a severe blow. The arts community itself is feeling isolated with no collective voice. This situation also calls for relooking at field work-based research since earlier modalities might not work in the near future.
Suggestions for Support:
Many suggestions have come in with respect to what kind of support is needed in the field. These range from reframing funding programmes across grant making organisations by redefining their terms to reflect the limitations on mobility and contact in the current times, to creating guidance frameworks for online presentations of various artistic disciplines; from working on strategies to support Universal Basic Income modules for the arts, to creating opportunities for the redressal of issues in the arts and the arts ecology including issues of systemic and structural inequalities and injustices; from conducting surveys for rural artists in need and creating directories and databases of those unconnected to digital technology of any kind, to organisations like IFA and others becoming a bridge for the arts — becoming a representative platform for artists to connect, work and lobby with governments, insurance companies, audiences, arts lovers and donors, learners of the art and social change makers.
However, most suggestions came for areas of creating online platforms and support through funding.
For online platforms it was felt that platforms to share resources in the arts should be built. These could also facilitate online audiences, networking and building collaborations; rethinking arts integrated pedagogies for school education and arts pedagogies for teaching in arts schools; building master classes for teaching the different arts; generate ways to build revenue opportunities from online arts where artists share their work; organise skill-building workshops around using and monetising the arts through digital technology; and discussing key issues facing the arts.
For support through funding, suggestions included encouraging multi disciplinary projects through collaborations, and work that takes into account questions of sustenance and survival within the ecology; curating young artists, providing monthly stipends for young artists and mentors to pull through this period, supporting marginalised artists who fall outside the digital footprint, and supporting artists to connect to hyperlocal urban communities; enabling home/personal archives to relook at materials, collating and cataloguing them, and documentation of work; supporting digital as a more democratic space for the arts, and digital tools that are both a common resource and an area that connects artists and makes them work together. There were suggestions on supporting many more artists to continue their work through much smaller grants of Rs 20,000-30,000, supporting smaller initiatives that affect practitioners' lives taken on by artist-led collectives and groups, and funding films on performing arts. Support should be extended to work that is reflecting on this critical phase, and not just individuals, but also fledgling organisations that are struggling to support good ideas during these difficult times. Positive messages on billboards, walls and other public spaces should be supported as well.
We have met and finalised some of the areas where we can take on the suggestions. These will run across our programmes as we continue to make grants. We will start online workshop sessions for artists who do not how to to use technology, share grant work online, and also concentrate on building support for on-the-ground activities as soon as the lockdowns ease.
I : How have government organisations such as the Sangeet Natak Akademi responded to this situation?
AG : Have tried to look through their websites. Have not found anything yet.
I : In times of COVID-19 and Zoom, what do you think will happen to theatre and street theatre?
SI : Theatre will find a way to live. It always does. History, across the world, shows us that. It did not die when there were plagues and no internet; it will not die today. It is one of the least supported forms in the history of the arts across the world (Shakespeare is not a good benchmark), and yet, despite anything and everything, it has always continued living. People need to tell stories, they need to gather to listen to stories together – that will happen. So while I cannot predict anything specific like some of the better science fiction novels can, I do think theatrewallahs will find a way to take their art forward. They will adapt, experiment, adopt – new forms and environments are likely to emerge – but theatre will live. It is not so much theatre itself that I worry about, but the artistes – how will they manage in the interim? People are having difficulty paying rent, getting monthly rations, and so on. We have no support systems for them in India. Across the country, artistes are finding ways to help artistes – but I fear this may not be enough. So while the forms themselves will find a way to morph, re-emerge and re-live over time – and there will be both practitioners and audiences to embrace this – right now, my concern is the practitioners who are struggling across the country.
I don't know if I should say this, but I also feel that people are fed-up with the lockdown. They have already started going out, no matter what the government says. They will gather — our culture is based on social gathering, be it friends, theatres, family or religious occasions. It is possible that the larger theatres will not be able to allow this gathering, because of government regulations. But so much of performance in Mumbai was already happening in informal gatherings and alternative spaces before COVID — I think that is where it is likely to start up again. People will monitor safety the best they can, as they are doing now, but my sense is the gathering will begin soon enough. We are after all a country used to living with all kinds of illnesses, and we encounter death constantly in our lives. We don't have the oppositional relationship with death that many Western countries do. So I would not be surprised if we decided to live with COVID and get on with our lives. I am neither endorsing nor criticising this — simply stating what I think may happen. We will have to wait and see.