The COVID-19 crisis will have far reaching consequences for millions, including artists and performers. With limited or no access to audiences, and increasing dependence on technology and the internet, which is not accessible to all, they are facing an uncertain future. To understand this issue better and possible solutions in the offing, the Indian Cultural Forum spoke to Shubha Mudgal and Aneesh Pradhan, who have been involved with efforts to help artists affected by the crisis.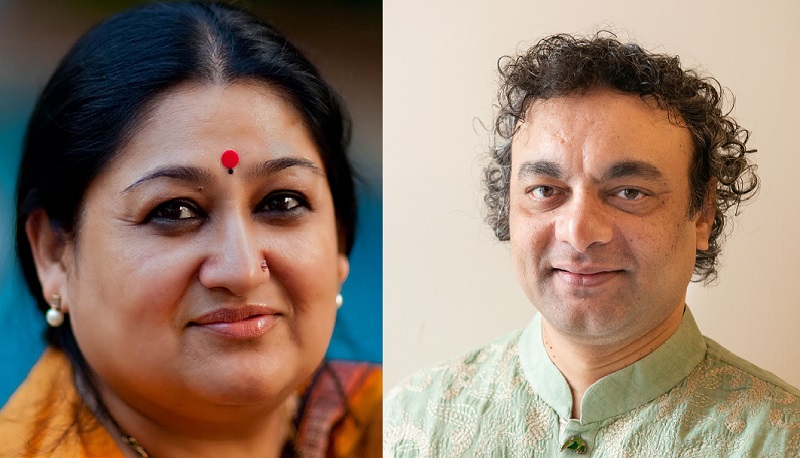 Ishita (I) : As large gatherings will not be allowed for a while to come, it seems everyone is anticipating a move towards the digital space, and yet in a country like India, that space still remains out of the reach of a large number, whether it is performers or spectators. Who do you see being left out? What kind of interventions would be required to bridge this gap?
Shubha Mudgal (SM) : Perhaps DTH services could be explored. Some of them, like TataSky, already have a channel for theatre, but whether or not they would be open to streaming classical music, folk music, dance, experimental work, given the niche viewership these arts would attract, remains doubtful.
The problem of negotiating fair terms for distribution is also a complicated one. Usually, you find aggregators who approach different music labels or organisations and negotiate distribution licenses en masse. In the process, traditional music and arts also become part of a bundle that is available digitally but for which no promotions are done, and in most cases, they remain undiscovered by all but the most dedicated listeners and viewers. Due attention will be necessary, not only in finding points of distribution, but also in promoting content that has not conventionally been a part of what is identified as digital entertainment.
I also have a problem with lumping all art under the "entertainment" category, because all art need not be entertaining. Finding the right match therefore, is going to be a huge challenge, and quite frankly, at the moment, I don't see a quick solution.
But on the brighter side, I believe that performers are, and have always been very adaptable, and come up with brilliant strategies to cope with challenges. I am quite certain that they will find the best possible solutions for negotiating the digital space and putting it to good use to share their work. Whether or not they will find support from audiences and the music industry is quite another matter.
Aneesh Pradhan (AP) : I believe the digital space is primarily available to the members of the middle class and elite sections. While mobile phones may be available to several among the less privileged, not all may have access to the internet or may be informed about all that the internet has to offer in terms of platforms for disseminating music and other information. As a result, several performers and audiences may be left out of this experience.
I think there is a dire need to conduct workshops with performers from the less privileged sections, to acquaint them with internet-based platforms. In fact, the same needs to be done with those involved in ancillary activities for the arts, such as instrument-makers. We had done this through Underscore Records several years ago, but this needs to be undertaken on a war footing and across large geographical areas. This intervention will also bring new audiences to these performers and widen their listener base.
But I also feel that merely acquainting people with new technology is not enough. The technology itself has to be tailored to meet the requirements of the music that is being performed. Therefore, collaborations between musicians and software engineers will have to be forged to chart out a course for the future.
I : What about artists who deal with tangible forms, such as sculptors or painters, or those who must work in the physical presence of an audience, like street theatre artists. What would be the way ahead for them?
AP : The physical presence of an audience is so important to most arts practitioners. To performing artists, the absence of an audience is proving to be a major hurdle. Live online sessions for smaller and focused groups may be a good way of moving ahead.
I : How have government organisations such as the Sangeet Natak Akademi responded to this situation?
AP : Sangeet Natak Akademi (SNA) and such other organisations have to date not come forward with any concrete plans for the present and future. SNA has started doing online listening sessions of material from their archives, but one does not know how these sessions are being curated. Unfortunately, SNA is supposed to advise on cultural policy, but I have not come across any such move in the past and I daresay that I don't see it happening in the near future.
I : What problems do you anticipate performers — established or young or marginalised — will face? Are there any efforts being made for this?
SM : The online space for music has conventionally been utilised to attract followers largely through social media platforms like Instagram, YouTube and Facebook. Artistes have therefore provided free content all along in an effort to attract more followers. Now they face the challenge of turning the digital space into a revenue generating one. While this is not impossible, it will pose a challenge that will require understanding the new format, and working out appropriate presentation formats, investing in the right equipment and above all, curating and presenting content that will attract viewership.
As in the pre-COVID era, event managers and music companies will take over this space too, and will come up with myopic ideas of how the online space should be monetised. In all likelihood the balance will be skewed against artistes, and most artistes will accept whatever terms are being offered as they have done even before the COVID related devastation hit the world.
So far most organisations working in the area of traditional music have been busy either making videos to spread supposed "positivity" or coaxing artists into providing free performances to lift up the spirits of listeners. Some have started sharing archived recordings for limited durations.
A very few, for example, Saptak in Ahmedabad, have started initiatives where they are providing a small token fee to artistes for online sessions, and also providing the possibility of listeners contributing online.
AP : The lack of performance opportunities has been a major problem in the past for performers, young and old, marginalised or otherwise. This has been exacerbated by the pandemic and lockdown situation, and only those with access to net-based activity have benefitted in terms of being able to present their work on digital platforms. However, largely, this has been done without any remuneration, and I fear that this may become the new normal. Therefore, we need to apprise performers of the pitfalls this involves for their careers. Additionally, the current platforms are not geared to address the specific needs of music from India in all its diversity. If this is not looked into, we may face a situation where many musical forms may die an untimely death because of their absence from the digital world.
This is the first part of a two-part series.