CJP helps reunite man released from Assam Detention Camp with long-lost daughter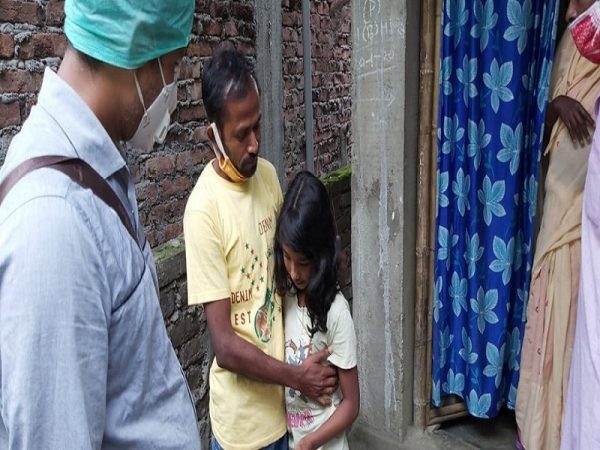 Khalek, a resident of Hatimuria village that falls under the Moirabari police station of Morigaon district ended up spending five whole years behind bars, first at the Goalpara detention camp, and from 2017 at the Jorhat detention camp. He has no parents or siblings. When he was arrested, he left behind a wife and a six-year-old daughter.
"I don't know where they are. I haven't heard from them since my arrest. I haven't seen my daughter in five years," said Khalek shortly after being released. "I had lost all hope of being released, as nobody came to visit me in all these years," he said.
He is still perplexed as to why he was suspected to be a Bangladeshi in the first place. "I was born and raised in India. My father's name appears in the voter's list. I had submitted 1951 and 1971 legacy documents of my grandfather. I am not aware of ant D-Voters in my family. I feel relieved," said Khalek.
Upon his release, his first desire was to go look for his daughter, but the Covid-19 lockdown posed a challenge. "Our team travelled 300 kilometers from Morigaon to Jorhat to have Khalek released, but that night we were forced to stay in Jorhat because of lockdown related protocol," says CJP Volunteer Motivator Faruk Ahmed who worked on this case. Khalek had been released at 4PM, but the government had imposed a curfew from 6PM to 6AM. As a result of this, the team was unable to undertake their return journey. But CJP Assam state team coordinator Zamser Ali made a telephonic appeal which led to Jorhat Central Club and Aashiyana authority allowing our team and Abdul Khalek to stay at their campus that night. This is where they broke their daily fast with an Iftar meal.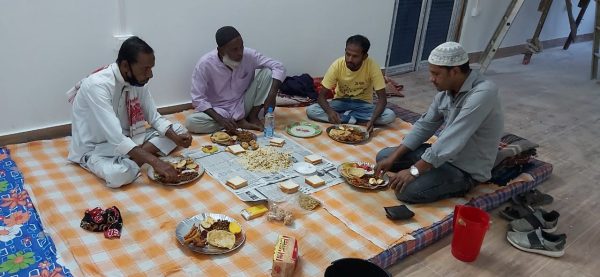 CJP is also thankful to Dr Debabrata Sharma, noted educationist and writer, Alhaz Taufiq Rahman Barbora, eminent social worker, advocate Haren Borah, Dibyajyoti Sharma, writer and activist, Rofik Ali alias Deepak for taking all steps for staying, food and other logistics at Jorhat town amidst this complicated time of nationwide lockdown.
The next day, we left for Morigaon district. But after we had already travelled 50 kilometers, Khalek became very emotional and said he wanted to go to the spot from where he was arrested, so that he could look for his daughter. As an organisation committed to human rights, we could not ignore human emotions and turned the vehicle to go to Mariani.
When we reached after an hour and half, Khalek started looking for his wife and daughter. He decided to go to the home of his wife's parents. This is where he discovered his daughter had been staying all this while, even as his wife had remarried another man and moved away.
It was an emotional reunion between father and daughter who immediately wanted to go home with her father. But Khalek being a responsible father did not want to uproot his daughter from Mariani until he can build a safe and stable environment to bring her home with him. He thus bid her a tearful goodbye, promising to return one day to take her home. "Everything is very uncertain as of now. Let me organise a proper home for us, then I will come to take you back," he promised his little girl.
After that the CJP team drove Khalek to Moirabari where he is going to live temporarily with his uncle, as he rebuilds his life.
"Human rights work becomes meaningless, if we don't take into account the feelings and life goals of people we are trying to help. It is not just about fulfilling a need, but about understanding what they want. Every human being deserves to be treated with equal dignity and respect. That is what is exemplified in our efforts to help Abdul Khalek," explains CJP secretary Teesta Setalvad.