"Ensure Basic Security for all Vulnerable Sections and Women in Informal Sector"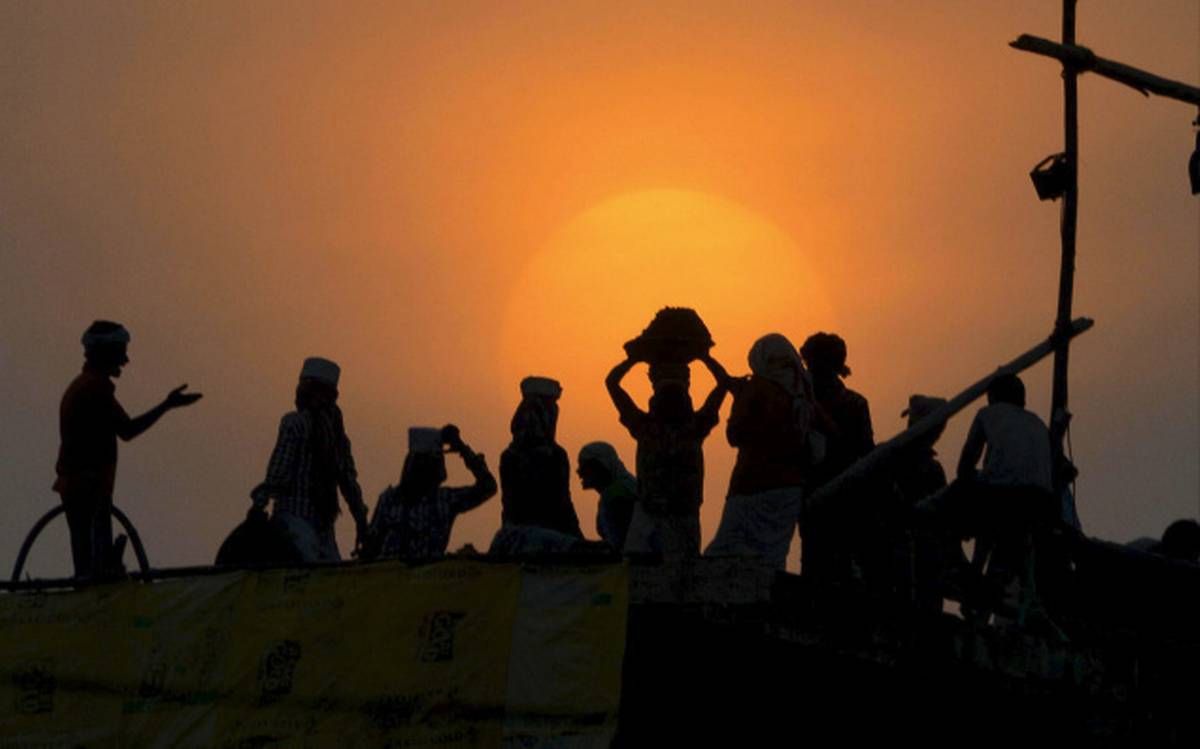 Image courtesy: The Business Line

To, March 26, 2020
Shri Narendra Modi
Prime Minister of India
New Delhi.
Ensure Basic Security for all Vulnerable Sections and Women in Informal Sector
Pradhan Mantri ji,
We, the undersigned women's organisations express our deep concern regarding the impact of the COVID 19 outbreak and the resultant complete lockdown on single women, widows, female headed families, migrant workers and women in the informal sector. You are well aware that this section of society has little social and community support and belongs to the most economically vulnerable sections of society. Women from these sections are not protected by any social security laws. They are in very serious financial condition due to the unusual situation developed after the COVID 19 outbreak. Their health, life and security should also be of prime concern to the State.
At such a time of crisis, it is the responsibility of the government to immediately come forward with relief measures. But it was disappointing that no such steps were announced in both your addresses to the nation. The three week lockdown will immensely aggravate their situation.
We, therefore demand that immediate social security measures be taken as follows:
Provision be made for doorstep delivery of free rations, vegetables, milk, drinking water, soaps, sanitisers and assured water supply for all vulnerable sections of society.

Immediate cash transfer of Rs 5000 to all the above sections of urban and rural women.

Pension arrears and advance pension of two months be transferred to the eligible women.

Immediate payments of all arrears to ICDS workers, teachers, medical staff, MNREGA workers, municipal workers, safai karmacharis etc.

Paid leave and advance wages to daily wagers, informal sector workers and migrant labour along with facilities to use free health care in neighbourhoods.

Deferment of all loan recoveries and instalments for at least 6 months.

Protective gear and security for medical and relief workers.

Provision of relief to all women in the riot-affected areas of Delhi.

Proper supply of food, medicines and health care facilities as well as proper sanitation and hygienic conditions be ensured for the riot-affected in the relief camps in NE Delhi.

Free and regular health check-ups and delivery of medicines through regular visits by health functionaries and PHCs. Capacities of local health facilities should be enhanced.

Registered medical practitioners in the neighbourhood to be enrolled by the Government so that medical facilities for routine check-ups are made accessible for women.

No eviction of tenants by landlords due to non-payment of house rents and other arrears.

Frequent checks by local authorities on well being and doorstep delivery of necessities.

Safe houses and shelters for those who are rendered homeless.
ALL INDIA DEMOCRATIC WOMEN'S ASSOCIATION (AIDWA)
NATIONAL FEDERATION OF INDIAN WOMEN (NFIW)
ALL INDIA PROGRESSIVE WOMEN'S ASSOCIATION (AIPWA)
PUROGAMI MAHILA SANGHATAN (PMS)
PRAGATISHEEL MAHILA SANGHATAN, DELHI SWASTIK MAHILA SAMITI
CENTRE FOR STRUGGLING WOMEN
ALL INDIA MAHILA SANSKRITIK SANGHATAN