FIR against VHP leader for hate speech in Lal Kuan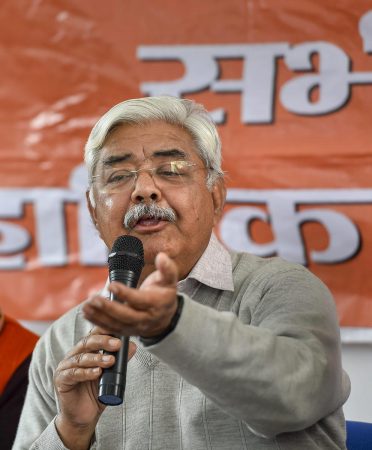 New Delhi: The court at Tees Hazari ordered the registration of an FIR against the Vishwa Hindu Parishad leader Alok Kumar for inciting violence against Muslims in Old Delhi's Lal Kuan, nine months ago. The order was passed on February 23, a day before communally targeted violence began in north east Delhi, leading to the death of 53, nearly 300 injuries and immense destruction of property. Several ground reports have it that Muslims suffered significantly more losses than Hindus.
The original petitioners in this case is activist Harsh Mander. Mander is also the complainant in the Lal Kuan case. In his complaint before the magistrate under Section 156(3) of the CRPC, Mander along with Navsharan Singh narrates how a squabble over a parked motorcycle grew into a situation steeped with communal tension thanks to the role played by local rightwing activists. after The incident took place in July 2019. VHP's Alok Kumar, had allegedly headed a rally on July 9 in the area, in response to the "vandalisation of a temple" on July 1.
In his Twitter bio, Kumar identifies himself as the "international working president" of the VHP. He has been a former deputy speaker of the Delhi assembly. In his tweets, he also visited parts of north east Delhi in the aftermath of the riots. The court order mandates registration of a cognizable offence.