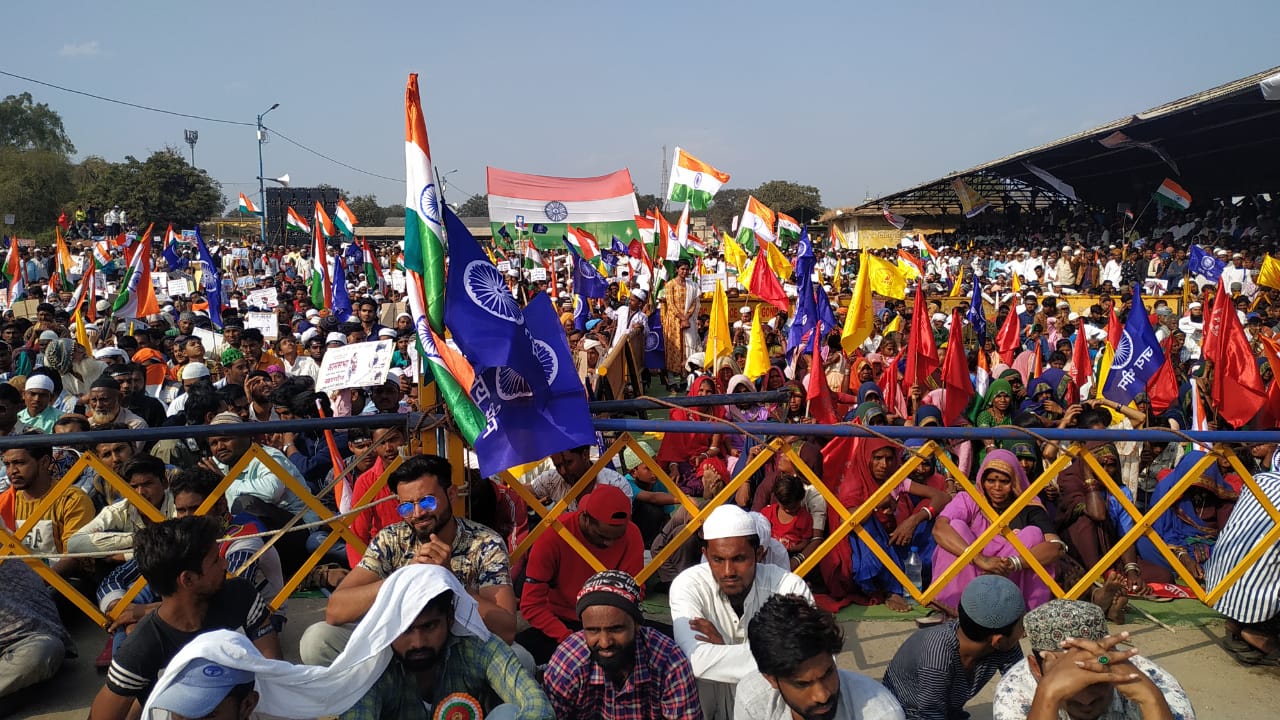 Voice of dissent seems to be growing across Madhya Pradesh against Citizenship Amendment Act (CAA), National Register of Citizenship (NRC) and National Population Register (NPR).
A day after massive rally of dalits, tribals, labourers and student unions in a tribal-dominated Barwani district, another rally held in tribal-dominated Khargone district on Tuesday.
In a bid to register their disappointment, more than 25,000 people gathered in Khargone and demanded rollback of controversial CAA. They also urged the state government to pass a resolution against CAA, just like Kerala, West Bengal and Congress-ruled Punjab, Rajasthan.
Protesters from rural as well as urban areas overwhelmingly participated in the rally organised under the banner of Samvidhan Jan Bachao Andolan. They also demanded that the Kamal Nath government refrain from implementing the NPR.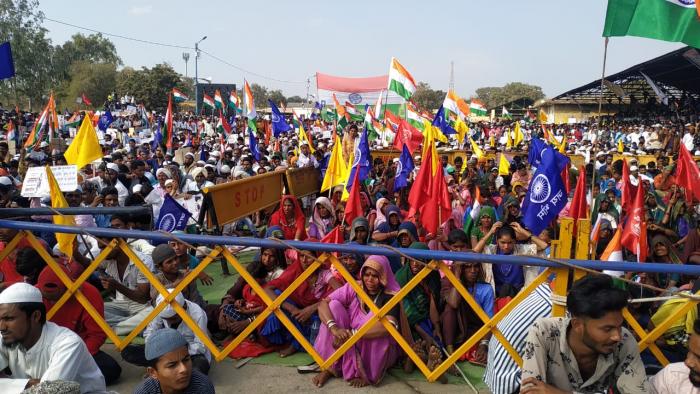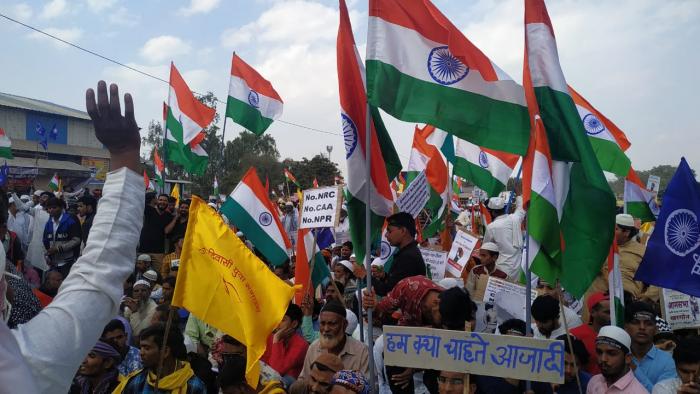 "Any other PM would be proud to see the Constitution and its preamble being read, the tricolour flying in protests across the country, in every village, in every street, in every town in the country today, but, unfortunately, not our prime minister."
Harsh Mander explained in detail the state of detention centres in Assam and what people have faced due to the "faulty" exercise of NRC in the state. "The people of Assam are in peril. Their citizenship has been revoked and they have been sent to the detention camps. They have lost all their democratic and constitutional rights as citizens on mere spelling mistakes in papers, on failing to furnish papers."
He also talked about how it was mostly migrant Dalit and Adivasi labourers who had their names excluded from the final NRC. He added that thus, the NPR and NRC cannot be an issue of a single community and reminded people of the heritage of peace and harmony they share.
Madhuri, an activist with the Jagrit Adivasi Dalit Sangathan, said, "Is this what we choose the government for? To subject citizens to an attack after attack? It wants the people of the country standing in queues to prove their citizenship just like everyone was kept bereft of their own money during demonetisation. Are we to leave the fate of our citizenship to the government machinery that is rife with casteism and communal sentiments? Today, we ask Madhya Pradesh government, will it listen to the demands of people and pass a resolution against NPR-NRC in the legislative assembly or not? Until NPR, NRC is stopped, our movement will continue to grow stronger and deeper."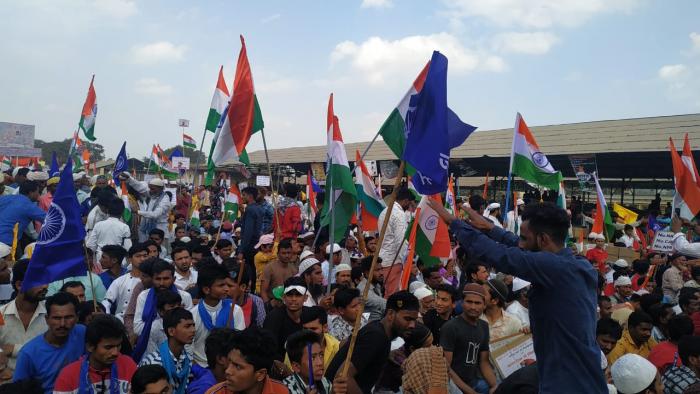 According to the protesting Adivasis, "In the name of incomplete government documents, we are kept bereft of our rightful entitlements and legal rights. We are all too well aware of the corruption and many obstacles hard-working people face when we try to get these documents made. We reject such an exercise through NPR and NRC by the government, which, whilst denying people of their constitutional rights, ask people to give proof of their citizenship. Our lands, our labour is the proof of our citizenship".
Speaking to the protesters, Sunil Aste from Bhim Army said, "Across Madhya Pradesh, we will stand shoulder to shoulder with our brothers. We reject and boycott NPR and NRC, and will fight NPR-NRC-CAA till our last breath." Bhim Army's state level activists, Sunil Chouhan, Dattu Medhe, Satyendra Sengar were also present in the rally.
---