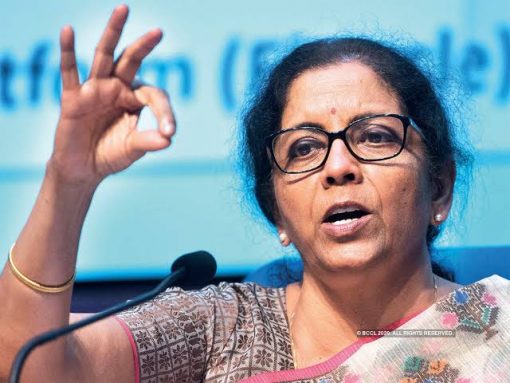 Budgets usually don't address big systemic issues. After all, they only arrange for government revenue and expenditure for one year. But, if the water is flowing over your head, a Budget could very well give a strong signal of beginning something. It could open the door to policy changes, and declare a determined political intent.
The raging unemployment in the country is surely one of those crises that needs urgent attention. According to latest CMIE (Centre for Monitoring Indian Economy) data, average weekly unemployment continues at 7.2% on January 27, extending its high level for over one year now.
Results from quarterly surveys done by CMIE show that between January 2016 and December 2019, the total number of employed persons has grown from 404 million to 406.5 million in this period. That's a net addition of 2.5 million in four fateful years, or about 6.3 lakh per year on average. That's one of the lowest job growth rates in India's recent memory and it cannot be attributed to some cyclical or external events. It's a deep-rooted problem, a systemic one.
The Young are Losing Jobs
But the survey reveals an even more puzzling – and chilling – aspect. Among the number of employed of age below 30 years, net employment has fallen between 2016 and 2019 – from 103 million to 85 million. That's over 18% less, or nearly one in five. [See chart below]
In the subset of salaried persons of age below 30 years, there is a similar fall from 30 million in 2016 to 25 million in 2019 end.
Remember: over one-third of India's working age population is in this age group. This is the famous demographic dividend. Clearly, a falling employment rate in this vital age group is disastrous for any economy, and unpardonable for its government.
Due to this, the age profile of the workforce in India has shifted to higher ages. In 2016, those above the age of 40 years made up 49% of India's workforce. By 2019 end this share had sharply increased to 56%.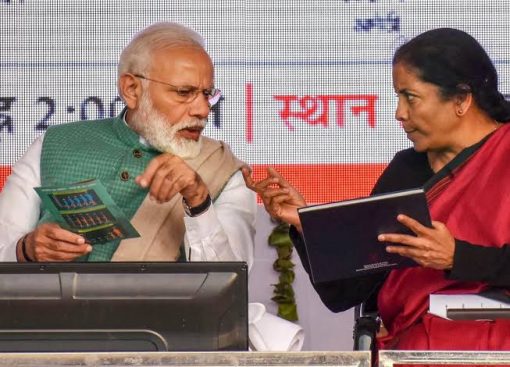 Modi Promises and Reality
Narendra Modi, in his run-up campaign to the 2014 Lok Sabha elections, had promised that he would create one crore (10 million) jobs every year. He had painted such a rosy picture, and with such fervour, that people turned to him as a messiah. His "achhe din" (good days) slogan was swallowed with gusto.
Now every dream lies shattered because these promised jobs haven't materialised. In fact, many of Modi's policies have added to the growing joblessness, like the imposition of Goods and Services Tax, which ruined the small and medium scale industry sector that provides large-scale employment. The schemes for creating jobs – mostly based on skill upgradation – were damp squibs because the premise itself was flawed. The rural job guarantee scheme was consistently underfunded, and thus unable to provide much needed relief of a few weeks of work at pitiful wages.
On the other side, Modi and his advisers put all their eggs in the discredited basket of neoliberal reforms – allow private sector to run free, privatise public sector, privatise essential services like healthcare and education, dismantle labour laws etc. Massive concessions were given to corporates in tax cuts and other ways. The idea was that this will unleash the 'animal spirits' of the market and boost economic growth, thus creating jobs too. It failed spectacularly.
Hope in this Budget?
The upcoming Budget to be presented in Parliament on February 1 could, for instance, announce policies and programmes to boost employment in the country. These could range from more allocations for, say, employment generating programmes to relief schemes like the rural jobs guarantee scheme (MGNREGA).
But most important of all, they could expand government spending and spur demand in the economy so that industrial activity rises to meet demand. This will potentially create more jobs. In this direction, they could give better prices to farmers and better wages to rural labour – both these measures would boost demand and create employment.
There are a host of such other measures that can still be taken – provided Modi and his government get out of the cage they are in. This country doesn't want an RSS (Rashtriya Swayamsevak Sangh) agenda smuggled in under the guise of achhe din and sabka saath, sabka vikas. It wants real meaningful action. Especially the youth.
---