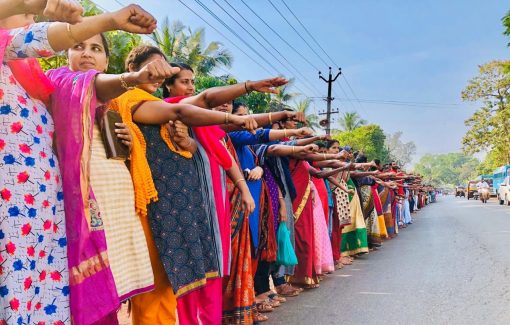 On January 26, Sunday, – India's Republic Day – millions of people in Kerala took part in a 620-km-long State-wide human chain protesting the divisive Citizenship Amendment Act (CAA) and National Register of Citizens (NRC).
The call for the human chain was given by the ruling Left Democratic Front (LDF) led by the Communist Party of India (Marxist). More than 70 lakh people from all walks of life joined the human chain that stretched from the northern district of Kasargod to the southernmost district of Thiruvananthapuram. Separate human chains were organised in the hilly districts of Wayanad and Idukki.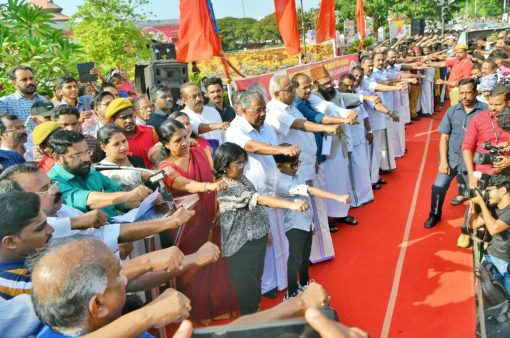 The human chain is perhaps the single largest protest against the CAA and the NRC. It culminated in a mass reading of the Preamble of the Indian constitution across the State. Addressing a gathering as part of the human chain in Thiruvananthapuram, Chief Minister Pinarayi Vijayan reiterated his stand that the state will not cooperate with the execution of the National Population Register (NPR) and the NRC drive.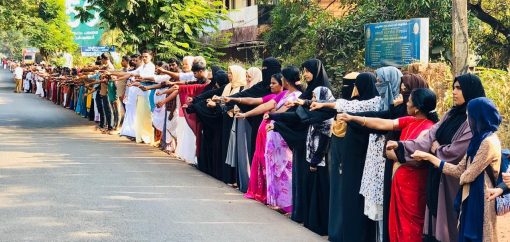 He congratulated the multitudes of people who made the human chain to a massive human wall in defense of secularism in the country. He appealed the masses to continue this fight until the divisive and sectarian laws are scrapped.
Kerala's government and its people have been in the forefront of the resistance to the CAA and the NRC. The LDF and the CPI(M), as well as other political parties, have been organising protests across the State. There have been many protests held on a joint platform too. On December 31, the Kerala State Assembly unanimously passed a resolution asking the central government to withdraw the controversial CAA and abandon their divisive proposal for nationwide NRC exercise.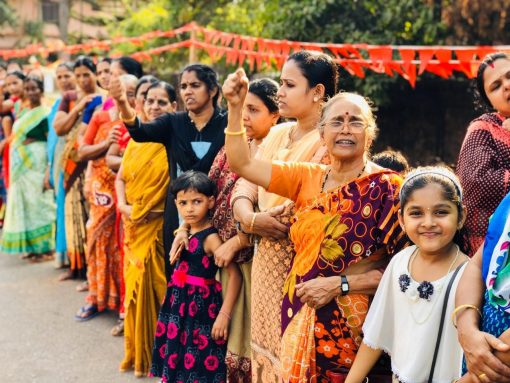 The State government has already declared that they will not cooperate with the central government's National Population Register (NPR) survey and the NRC. Kerala has also filed a petition in the Supreme Court challenging the constitutionality of the CAA.
---