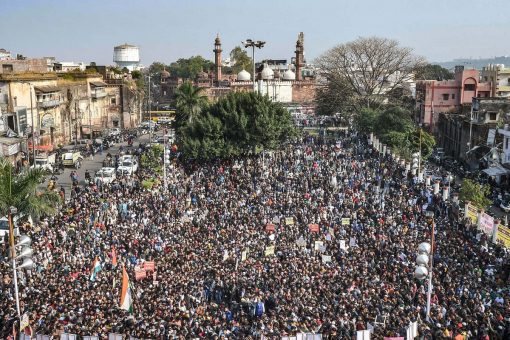 Bhopal: The Coordination Committee Against CAA, NRC and NPR Madhya Pradesh has planned to hold a massive rally against the controversial act on January 30, to sharpen their voice.
The committee has planned to observe "CAA, NRC Virodhi Pratirodh Saptah" from January 23 (birth anniversary of freedom fighter Subashchandra Bose) to January 30, (death anniversary of Mahatma Gandhi) in the state.
JNU Students' Union Leader Aishe Gosh, women protesters from Shaheen Bagh, Jamia University and others are likely to join the rally.
The decision has been taken during the second meeting of the Coordination Committee Against CAA, NRC and NPR (MP) on Tuesday in Bhopal.
The committee, which is a joint group of 22 different organisations and represents Dalits, Tribals and minorities of the state has announced to hold rallies in around 22-25 districts from January 23 to December 30.
"If the Congress-ruled state government didn't create hurdles, we plan to hold a massive rally against the CAA, the NPR and the NRC on January 30. On this day, we will give message to admirers of Godse, Gandhi's assassin, that Madhya Pradesh stands together against the divisive law," said senior member of the Committee, Madhuri.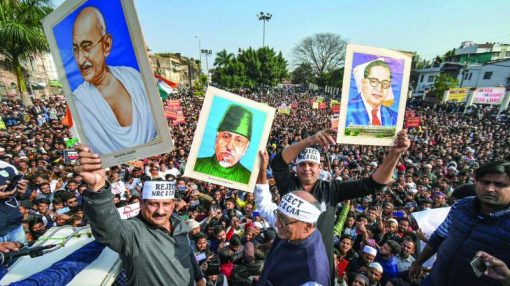 "The committee has also urged CM Kamal Nath to follow the footsteps of Kerala and Punjab and pass a resolution against the Act in the state Assembly," she further said.
The committee, with the association of Bhopal civil society members, is organising an indefinite protest or "Satyagrah" against the CAA at the historical Iqbal Maidan since December 31, 2019.
"It has been 23 days since the protest started in a small tent; now, it has spread across the city. The people from different faiths and organisations have extended their support," said Usha Mishra, a member of the Committee.
To extend their support to Delhi's the Shaheen Bagh protesters, a group of youths have launched another protest at 'Bhopal Talkies Square' on January 18.
"We have planned to implement Shaheen Bagh model in Bhopal. We are holding door-to-door campaigns, too, to create awareness about the CAA, NPR & NRC," said Mohsin Khan, an organiser.
Inspired by the women protesters of Shaheen Bagh, the women of Bhopal are overwhelmingly participating in the protest.
Meena Khare of Bahujan Kranti Morcha claimed that the BJP is doing mass conversation of Tribals to Hinduism in the name of NRC and CAA.
"Tribals are not Hindus and CAA won't give citizenship to the Tribals. In such a situation, if NRC is implemented across the country and those tribals fail to show their documents, they will have to prove that they are Hindus."
---