The release bond, banning the signatory from any further activity, including speaking against turmoil in the Valley, has been allegedly amended illegally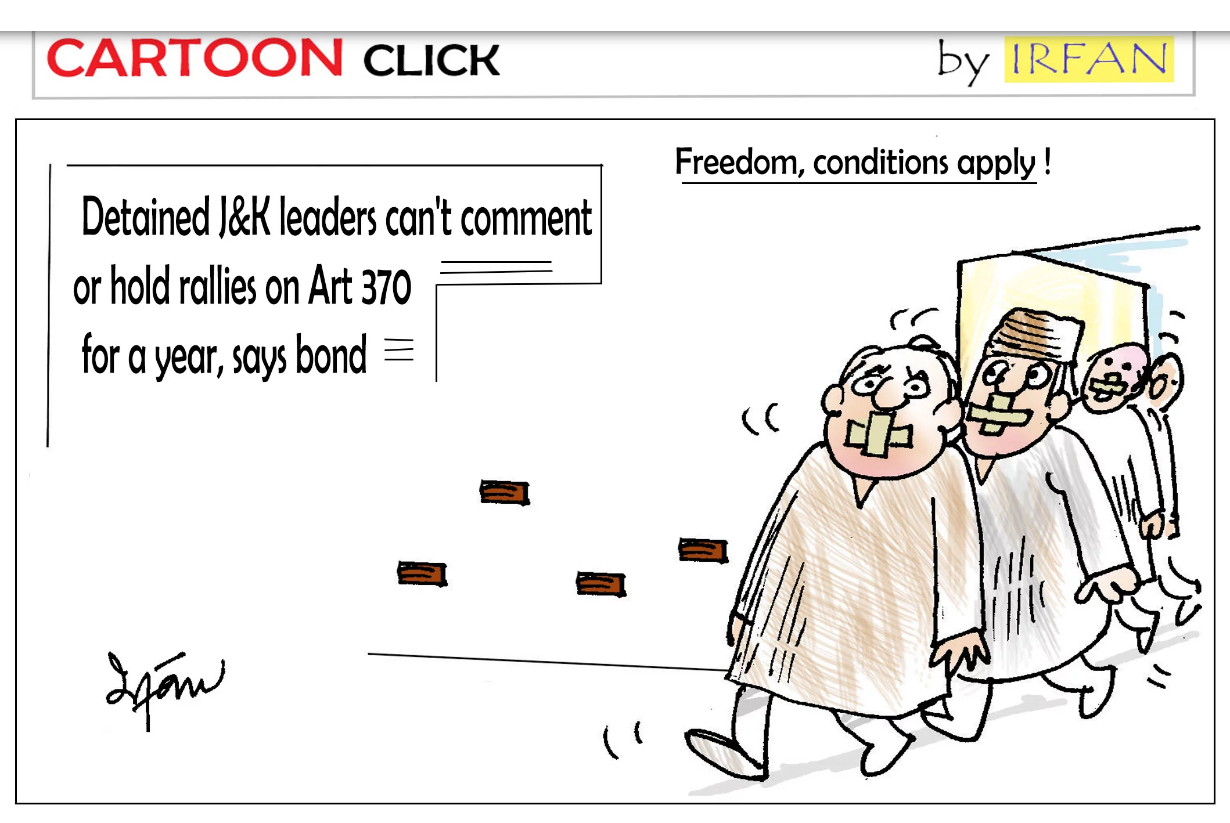 Srinagar: The top leadership of all regional political parties in Kashmir have refused to sign the bond for release of several detained leaders and activists by the government since the past two weeks.
A People's Democratic Party (PDP) activist, who was recently released, told Newsclick that the administration had approached several leaders from all parties to sign a bond for their release. "Most of them have refused to sign the bond for their release which bans them from even talking on current situation," the activist said
More than two-and-half months have passed since the government arrested hundreds of political activists and senior leadership from all political parties, except Bharatiya Janata Party (BJP), in Jammu and Kashmir (J&K), a day before the Centre unilaterally abrogated Article 370 and bifurcated the state into two Union territories.
Last week, as many as 13 women from Kashmir's civil society, including the sister and daughter of National Conference leader and former chief minister, Farooq Abdullah, were also arrested after they held an all-women protest in Srinagar's Press Enclave against the abrogation of Article 370 and subsequent detentions in Kashmir.
The protesters were arrested for "violating prohibitory orders and breach of peace" and booked under Sections 107 and 151 of the Ranbir Penal Code (RPC). The women were released, a day later on a bond payment, which stated that they would not indulge in "breach the peace."
The bond bans the signatory from indulging in any further activity, which includes speaking against the current turmoil in the Valley.
As per the bond, a copy of which is with Newsclick, the signatory has to deposit Rs 10,000 as "surety" and undertake to pay another Rs 40,000 as "surety" for any violation of the bond.
Senior Advocate Altaf Khan told NewsClick that the bond, including in the case of detained women, has been amended, illegally.
"No magistrate is permitted, as per the law, to amend the bond. The format is served under criminal procedure and cannot be revised for individuals," Khan said.
Former chief ministers of state, including Omar Abdullah, are among the leaders who have refused to take any legal remedy, according to his party colleague Justice Hasnain Masoodi (retd.).
"Omar refused to take any legal course against his detention until leaders from all the political parties are released and the larger onslaught on mainstream politics ends," Masoodi told NewsClick.
---