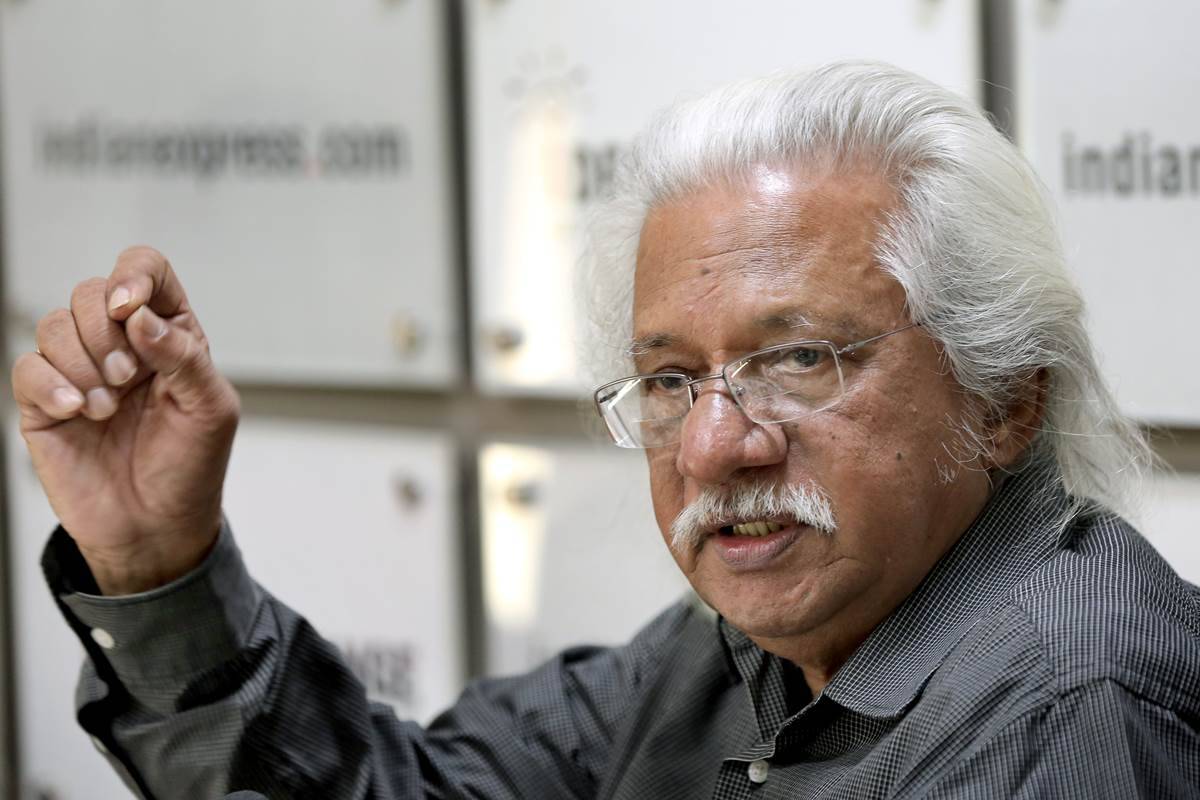 Noted filmmaker and Padma Vibhushan awardee Adoor Gopalakrishnan was one of the forty-nine signatories of an open letter recently written to Prime Minister Narendra Modi, expressing their anguish over the rising number of attacks on minorities in the country. One of the many factors that caused much chagrin to the BJP was how the letter emphasised that the supposedly sacred chant of "Jai Sri Ram" was now a "provocative war-cry" of cow-vigilantes in contemporary India.
The letter was published last month, and since then, Adoor has been facing insults and threats from various corners of the local right-wing, with BJP's Kerala spokesperson B. Gopalakrishnan demanding him to "take a ticket to the moon, if he can't stand people's passionate cries", through a Facebook post. He added that the recent Lok Sabha election results express the country's desire to chant "Jai Sri Ram", and that "they will keep chanting it; if needed, it will even be raised in front of Adoor's house". Gopalakrishnan also said that "if Gandhi were alive, he'd have gone on a "satyagraha" at Adoor's home, for his words against the god". Following this, another local BJP leader Kummanam Rajasekharan, who has served as the Mizoram governor, also came out against the director, accusing him of trying to communalise the figure of Ram, saying it was inappropriate to associate Ram with incidents of lynching in the country.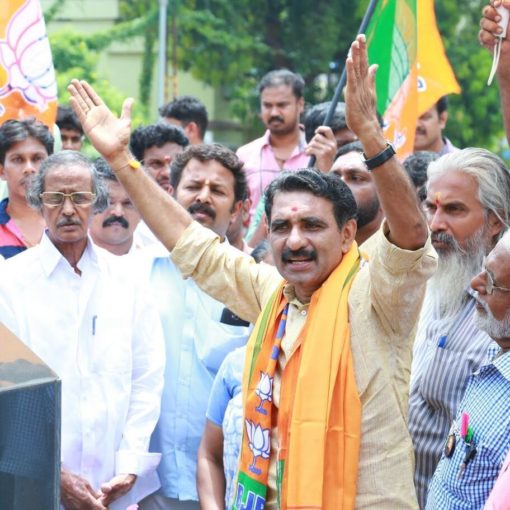 Swiftly responding with his usual wit, the filmmaker said, "BJP is sending me to the moon, because Pakistan must be filled up now". When asked about the relevance of the letter, he replied that it was high time India's civil society raised its fist against the rising right-wing, lest we move into widespread riots and strife. Adoor emphasised that he was a theist who believed in the righteousness of Ram, and whose name shouldn't be used to harm others.
To the BJP leader's claim that Adoor joined the other signatories because he was miffed at not being recognised enough by the central government, his response was, "He doesn't know that I've received all the highest accolades a filmmaker can receive from our country's central government. They could send me some jalebis maybe, otherwise, I've been honoured with plenty of national awards".
Along with the Padma Vibhushan, Adoor Gopalakrishnan is also a Dadasaheb Phalke awardee and has brought in a couple of international accolades too, including the British Film Institute (BFI)'s recognition of his 1982 film Elippathayam, the French Government's Order of Arts & Letters (2003) and the Legion of Honour among others. He has spoken against the Central Board of Film Certification (CBFC) earlier, expressing his discomfort over the institution's obsession with "disclaimers" of various kinds.
Later in July, at a television artists' seminar in Thiruvananthapuram, Adoor opined that the National Award committees were filled with foot soldiers of a particular political party, and that "cinema had to be freed" from all these "shackles" . He reiterated his stance on the Censor Board's disclaimers, adding that films shouldn't be used as "platforms to project the government's opinion on smoking or drinking".
Chief Minister Pinarayi Vijayan and State Finance Minister TM Thomas Issac were two of the earliest to come forward in support of Adoor. In a Facebook post, CM Vijayan expressed how the "Sangh Parivar's threats won't work in Kerala" and that the "entire state stood in firm solidarity with him".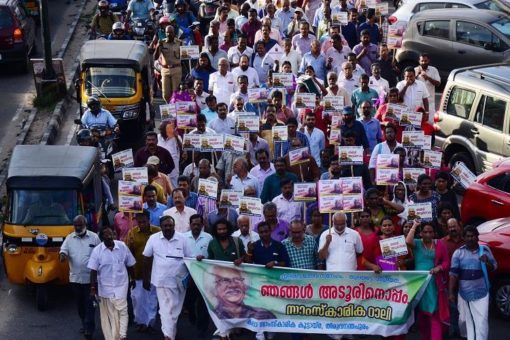 On Tuesday, July 30, a rally was taken out in the city-capital of Thiruvananthapuram by cultural activists, political leaders and artists in support of the filmmaker. Attended by the likes of editor Bina Paul, singer-activist Pushpavathy, film critic VK Joseph and CPI (M) Polit Bureau member MA Baby, "Adoorinoppam" (With Adoor) culminated with the speakers remembering all those who have been assaulted for resisting the might of the Hindutva right-wing, and some resistance music.