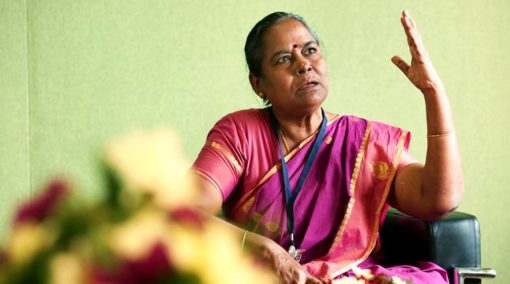 Image Courtesy: The Indian Express
In the current Lok Sabha, at least 83 per cent of 521 of elected MPs are "crorepatis" and 33 per cent of them have criminal cases against them. This is according to a report compiled by the Association for Democratic Reforms (ADR) – an NGO and watchdog working for electoral reforms. The report was based on self-sworn affidavits from 521 MPs out of the 543 elected to the Lok Sabha in the 2014 elections.
The upcoming Lok Sabha election is causing deep trepidation in those who believe in democracy. Even as we continue to call ourselves a secular nation, recent events have driven us to the brink. Incidents of minorities being assaulted and murdered in the name of "cow-protection" are becoming commonplace. While 'Unity in Diversity' is insincerely chanted, tradition and culture are cited to dictate what the citizens of this country can eat, what language they are to speak, what to wear, what god to worship. A singular identity is being force-fed to us by this government. There are those of us who are dismayed by this rupturing of democracy.
Those who raise their voices in protest or write against the slaughter of democracy are murdered. They are threatened. Ostracised.
The farmers who produce our food, crushed by loss and debt are dying in great numbers. Natural resources are being blindly and unsustainably depleted in the name of development.
The youth of the country who have, despite many obstacles, got a degree have little or no opportunity for employment. With their dreams turned to ash they are deep in despair. Desperation pushes them to suicide. When they protest against this wretchedness and injustice, they are branded 'anti-national' and harassed.
Women and girls are unsafe. The number of cases of sexual assault on women — and more so, on minors — is unprecedented. Marginalised groups, women, and minors live with their hearts in their mouth, everyday. Human beings are not given the same protection given to a mere cow.
Educational institutions that should be independent are becoming factories to simply mint money. Religion, caste, language and colour are used to decimate the lives of students who fight for social justice. When economically depressed dalits, struggle to reach the threshold of higher education, they are mentally tormented, their thoughts and emotions deliberately killed. They are ground down by many powerful agents.
Communal and divisive parties. Communal and divisive leaders. Communal and divisive sanghs. We see them fanning caste-pride to garner votes. All across India, we see the Election Commission confiscating crores worth of money, jewellery, alcohol and freebies. What does this say? The rabid desire to grab votes and win has reached frenzied heights. The lies and deceit spun by the media, intoxicate people, numb them, and muddle their ability to think. Independent institutions such as the Income Tax Office or the CBI are stagnating under political coercion, instead of functioning fairly.
Elections are considered a celebration of democracy, yet the people cannot take joy as they participate in this festivity. There is disquiet in everyone's hearts. A fear of what will become of this nation. Are the ones sitting in power advertising a policy a day, the clowns? Or are they making clowns of us, while they sit there crowing and gloating? This is the time for us to reflect. This is the time for us to act.
Why? Because even in the present situation, change will come, if the people will it. To cast aside our fear and disquiet we have the perfect tool – our right to vote. To end these repeated onslaughts on democracy, we must give our votes to the right candidate and elect the right representative. We can save this country. This is our chance to ring the death-knell for superstition, ritualism and orthodoxy. We must cast our votes for the right candidate fearlessly and rationally, so that we can nurture true democracy. We must choose a candidate who will respect the desires and rights of all citizens. We must use our votes so that each of us will be guaranteed the liberty, equality, and fraternity, promised by our Constitution.
This article has been translated from Tamil.
---
Note: This is the first in a series of articles from writers who are deeply uneasy about the future of the country. They are each an appeal to citizens – discussing what in their veiw, is at stake as the General Elections draw nearer.